Looking to indulge in a few private thrills with a ladyboy, tranny or shemale? Interested in the best spots around Adelaide for picking up TS escorts?
Adelaide is not known for its rainbow tourism nor for its open and lively LGBT scene so there aren't many places that shemales and ladyboys can be found in great numbers.
However, there are a couple of ways to pick up a tranny in Adelaide if you know where to look. In this guide, we'll show you the best of the Adelaide shemale scene, including where to meet ladyboys, as well as how to find TS escorts in the South Australian region.
Where to Find Adelaide Shemales and Trannies
Useful Links:
TS-Dating.com — One of the top worldwide transsexual dating sites, catering to transsexuals, shemales, transvestites, crossdressers, ladyboys and their admirers.
Shemale.com — A selection of webcam T-Girls from all around the world. Choose your favorite and start chatting.
First, here are a couple of venues known for attracting TS and TG revellers. As well as a wide variety of crossdressing types…
If you are looking to hook up with a shemale, and you're happy to embrace a lively and somewhat bewildering nightlife, then give these bars a shot!
Be warned though: They are not exactly for the discerning gentleman…
---
RLN FEATURED PARTNERS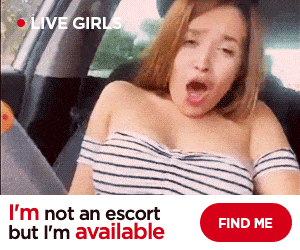 StripChat, #1 for Aussie Cams
Voted Most Innovative Cam Site at the Live Cam Awards, StripChat is Australia's favorite cam site. Watch hundreds of live porn shows for free, chat dirty and get your fap on.
---
The Mars Bar
120 Gouger Street, Adelaide
Formerly Adelaide's only gay nightclub, the Mars Bar is welcoming towards straight visitors and appreciates that trannies have their admirers. The club often has drag queens and as a result is welcoming towards the transgender community.
They run events throughout the year aimed at encouraging diversity and promoting LGBTI causes in the Adelaide area. The club opens on Friday and Saturdays only from 9pm to 5am. There are three main bar areas to choose from; the main room with a view of the stage and dancefloor is the centre of the club, the kitchen bar offers a more intimate place to talk and have a few drinks whilst the garden area is also a hotspot for meeting people.
Mary's Poppin
5 Synagogue Pl, Adelaide SA 5000
Opened in February 2016, Mary's Poppin is Adelaide's newest gay bar and offers a glittering and camp spectacle of an evening out. With plenty of drag shows, naughty cocktails and cheesy 80's disco music, the venue is proving to be very popular and attracts a variety of LGBT and I's.
Open on Friday and Saturday from 8pm until late Mary's Poppin encourages an outrageous sense of fun that has proven very popular with the city's ladyboy population.
Trans MeetUps
The Transgender support group of Adelaide runs two social dinners each month for its members, encouraging new participants along. Whilst you don't have to join in for the dinner, you stand a good chance of making some good contacts at the bar or beforehand. One is held on the first Monday of every month at the Joiners Arms, Hindmarsh with guests arriving for a 6.30pm start. The second event is on the 3rd Monday of every month at the General Havelock Hotel on Hutt Street, again, starting at 6.30pm.
http://www.carrouselclubofsouthaustralia.com.au/
Queen Street, Croydon
This bohemian and independent area of Adelaide is populated by urban hipsters from every diverse ilk. The area has arts and culture at its heart and is known to be a very welcoming and laidback place. As a result, it attracts people of all genders, sexual preference and backgrounds. Worth a nosy around if even to enjoy the great range of shops, cafes and bars as well as some good people watching.
TS Classifieds in Adelaide
If you are looking for a ladyboy but you haven't been able to pull whilst out on the town then fear not as the internet can yet again spring to the rescue.
There are plenty of personal classifieds that advertise the services of trannies in Adelaide. From paid for escort services to horny shemales, you can find a transsexual very easily.
The good thing about using the services below is that they are a whole lot more discreet than parading around the various LGBT hot spots of South Australia in pursuit of a 'type' that isn't always obvious!
Heading online, you can find a much wider mix of potential transsexual hookups, including (admittedly) a very large number who are escorts or paid sex workers.
Here are some communities and portals you should have on your radar…
TS Escorts
A database of shemale escorts in the Adelaide area, TS Escorts is free to join and allows you to browse through the adverts of professional TS escorts. The bios are detailed and include information about availability, how to make contact and the services offered. The services are usually provided by agencies and the ads are top quality.
http://www.tsescorts.com/city/adelaide-australia
TS Escorts isn't confined to Adelaide. It has ads from all over Australia, including several major towns in SA.
As is the case for all of these sites, if you are willing to travel, you will have many many options for hooking up with shemale escorts.
Backpage TS Escorts
Free to use, Backpage is a mixed bag of classifieds for shemales in Adelaide. There is no review system to be able to discern the quality of any user on Backpage nor is there any way to filter the results to show age, services or rates. You will simply have to wade through the hundreds of listings (arranged by date posted) to find someone suitable.
Very much hit and mix. YMMV.
Update: NOW CLOSED.
Your Lovers
Another 100% free site, the details of shemales in the Adelaide area include photos, bios and contact details.
The site registers how many times each member has been contacted so you can see how established each advert is. The listings are varied with homegrown local talent as well as Asian and European trannies available. You can narrow your search down by age as well as specific location. At the time of writing this review there were over 50 results available, which isn't too bad.
http://yourlovers.com.au/shemales-and-trans/south-australia-state/adelaide-4/
My Local Shemale
A newish site, My Local Shemale has listings for a few dozen trannies in the Adelaide area looking for a casual encounter, NSA sex or a fuck buddy.
There are a couple of listings that are looking to charge for their services and a few who seem to be interested in a serious dating encounter so do read all of the advert before responding.
http://mylocalshemale.com/shemales-in-adelaide/
---
What do you make of the TS/TG scene in Adelaide?
Are there any good hookup spots that we've missed for picking up a sexy ladyboy?
Drop us your recommendations below.
RLN FEATURED PARTNERS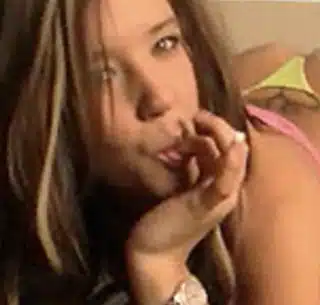 Chaturbate, the Free Cam Heaven
The largest free cam site in the world. Sit back, tune in and fap to thousands of camgirls broadcasting live from their bedrooms.