Tired of searching New Zealand's bars for a hook-up?
More and more women in search of a casual encounter are cutting out the staging ground and heading straight for the internet or their smartphones to hook-up. But with an overwhelming choice of sites and apps that promise no strings attached in cities like Auckland, Wellington and Christchurch, which ones are people actually using and do they work?
In this guide to casual encounters in New Zealand, we take a look at the best websites, apps and classified personals directories that give you the best chance of hooking up.
Best NZ Hookup Websites
Let's start with one of the biggest casual encounter sites in the world.
---
RLN FEATURED PARTNERS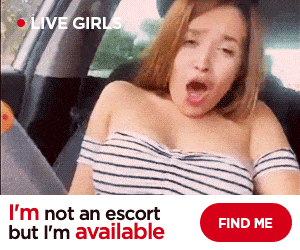 StripChat, #1 for Aussie Cams
Voted Most Innovative Cam Site at the Live Cam Awards, StripChat is Australia's favorite cam site. Watch hundreds of live porn shows for free, chat dirty and get your fap on.
---
Adult Friend Finder
Adult Friend Finder (AFF) has built its reputation on being a go-to website for open-minded singles and couples looking for casual sex.
The site is popular with the swinging community so be open-minded to new experiences if you haven't thought about threesomes or group sex.
Registration is free but for the best hooking up options in New Zealand you will need to upgrade. If you are interested in serial casual encounters rather than a regular fuck buddy then this is a good option. At under $30 a month, you get plenty of bang for your buck.
Membership with AFF gives you more than just access to a huge directory of casual encounter opportunities including erotic chat rooms, live webcams and a huge library and community of useful information including the Sex Academy where you can take lessons in how to become a master of the bedroom.
Adult Matchmaker
One of the world's largest dating websites, Adult Matchmaker offers a safe alternative to Craigslist for women looking for casual sex in New Zealand. Members pay for access and to become verified which makes them more active.
Profiles are separated out by intent and members can select whether they are looking for something serious or more casual. You can also search out kinky users and specifically anyone looking for just casual encounters.
Membership is costly at around $50 a month but does have good hit rates, especially in the cities.
NZ Dating
Though the site is heavily orientated towards relationship dating there is the potential for the casual encounter as long as you can read between the lines. The site has been in business since 1998 and is a trustworthy service with plenty of easy to use and handy features.
It's not free but the benefits of this site is that it is popular and always has a couple of thousand people online at any given time in addition to the tens of thousands of registered singles.
Worth a punt if you are prepared to trawl through the more serious minded profiles.
Have a Fling
Designed for Kiwis, Have a Fling is a homegrown casual encounters website which also offers an app so you can find hook ups on the move. Registration is free and you will need to complete a profile to get started (you should fill this in as completely as you can to improve your chances of a hook-up). Once registered, you can initiate a search based on an age range and approximate location before being able to browse other users.
Profiles have basic details to view for non-members with no contact information.
Buying credits costs $0.20 to $0.50 per credit which can be used to send 'winks', access private photos and extend contact. Members also get greater visibility on the site by appearing at the top of search results.
Overall, the site is basic but well-designed and, as long as you are prepared to buy credits, you can definitely find someone in your area…though some are looking for something a little more serious than just a hook up.
Best NZ Hookup Apps
Tinder
The global phenomenon of Tinder can hardly have passed anyone by. Rising to global fame, the app sensation promised a swift answer to the minefield of casual dating.
A simple method of using location based technology combined with Facebook profile information to allow users to quickly browse through thumbnail pics of anyone nearby registered with the app. Swiping the profile to the right indicates that you are interested in hooking up; if the same happens to your profile with the same user then you've got a match.
It was an innovative app when it first broke onto the scene and was a great way to ensure a quick no strings attached casual encounter.
Of late, Tinder has become regarded by many as being more of a dating app. However, with an estimated 5% of Kiwis being registered, it still offers a huge market to choose from.
Free to download and to use, Tinder has many great extra features which enhance the dating side of the app including the ability to include extensive bio information as well as link your Spotify and Instagram accounts. There is an advanced version, Tinder Pro, which boosts your visibility and increases your chances of a match.
Overall, Tinder is still a viable hook-up app but its size and commercial dating appeal can make it a waste of time for some.
Casual X
On its second launch, Casual X is being remarketed as 'Tinder, minus marriage-minded daters' and is the brainchild of female CEO, Michele Li. The app is being marketed globally and was created after Li observed many of her friends using Tinder were spending too much time chasing incompatible matches. Unusually for many it was the complaints of her female friends who were trying to initiate casual sex with men found through Tinder only to discover they were after a more serious relationship that finally resulted in the development of Casual X.
The app is designed to appeal only to those people who are looking for a no strings attached hook up. Similar in style to Tinder, the app has a basic interface of swiping through available users with a swipe to the right indicating a potential match.
The app doesn't integrate with social media which, for some is a huge benefit as it maintains privacy whilst for others poses more of a safety concern. Free to download and use, the app does work better with a paid membership.
Hookup – FWB Adult Dating App
Created by Perfexio, Hookup is free to download and use on a trial basis, after which monthly subscription costs of $24.95 are charged. There isn't a huge uptake in users in New Zealand, particularly outside of the major cities. However, if you travel internationally (particularly to AUS, UK or USA) then you may get more mileage out of your membership.
The app is quite good as its quick and easy to use…if you can get a match.
Have an Affair
http://www.haveanaffair.co.nz/
100% Kiwi owned and operated, Have an Affair is an extension of the popular website aimed at love cheats looking for something extra on the side. Though a little more complicated than a simple hook up, Have an Affair offers the opportunity to connect with bored Kiwi housewives or the undersexed girlfriends and partners of men who fail to look after business in the bedroom.
It's free to join but getting access to the premium features (which includes being able to contact other users) will cost you. A basic package of credits starts at $49.99.
New Zealand Classified Personals
Craigslist
Good old Craigslist has a casual encounters section specifically for Christchurch, Auckland, Wellington and Dunedin. 100% free to use, you may find the personals listings under 'Casual Encounters' to be a bit hit and miss. Some of the listings are registered by users who aren't offering to give the milk away with the barn and you could find professional girls touting for trade. The gender balance is also pretty uneven with plenty more men than women looking for a hook up. In this respect, Craigslist can be a turn off but with the payoff being 100% free access and a hook up for the tenacious (or just plain lucky) few, it's worth a regular browse.
Locanto
Bringing up the rear is Locanto, a similar site to Craigslist offering an alternative to the old style back page classifieds. There are more options in terms of location for browsing potential casual encounters but the big cities have a lot of listings and many people are prepared to travel.
As always, stay safe and make sure you know what you are getting yourself into before arranging to meet up with anyone you've made contact with online.
RLN FEATURED PARTNERS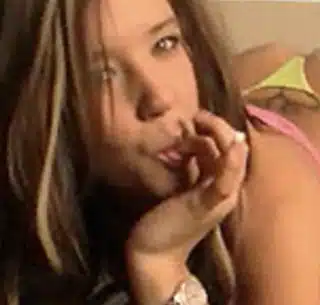 Chaturbate, the Free Cam Heaven
The largest free cam site in the world. Sit back, tune in and fap to thousands of camgirls broadcasting live from their bedrooms.