Looking for more information about the best Australian porn studios?
Oz has long had a reputation for its repressive porn laws and adult studios producing X-rated content are a rarity in the country. Despite Australia being a sexually progressive nation of individuals, legislation is preventing adult producers from flourishing. The popular and hugely successful Australian porn production company, Abby Winters, is a prime example of how Australia's restrictive laws have failed the industry. Forced to move its operations to Amsterdam in 2010, Abby Winters is also alleged to have been on the proposed 'blacklist' of websites due to be prohibited by the Australian Communications and Media Authority (ACMA).
In this guide we take a look at those porn studios in Australia that are managing to work within the strict censorship laws as well as those that have decided to break free overseas. We'll also give you a run down of the local censorship laws across the Australian territories that illustrate just how hard it is to produce porn in Oz.
The Porn Industry of Australia
Whilst producing porn is technically legal in Australia there are so many local censorship laws (or restrictive interpretations of federal law) governing how this kind of material is made that the country has no structured industry like that of the United States or some European countries.
For instance, R-Rated videos are legal in Queensland but R-Rated magazines aren't. There's lots of examples of these kinds of peculiarities that help restrict (and confuse) porn producers in Australia, all of which we've covered below. The result is an industry that struggles to understand how to comply with the law and that either doesn't operate within the country or finds creative ways that it can.
---
RLN FEATURED PARTNERS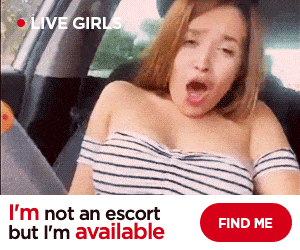 StripChat, #1 for Aussie Cams
Voted Most Innovative Cam Site at the Live Cam Awards, StripChat is Australia's favorite cam site. Watch hundreds of live porn shows for free, chat dirty and get your fap on.
---
Aussie Art Porn: The New Wave of Adult Content
One such sector is the feminist and erotic porn studios. Immune from censorship as long as it has a political, educational or artistic purpose, online adult content from this genre is on the rise. Sometimes experimental, often alternative or labelled 'queer'/'feminist', porn created within this definition is becoming easier to get hold of.
Often created by women, there is a new wave of 'Aussie Art Porn' that is being created within the parameters established in law but whose results can be both erotic and kinky as well as being incredibly diverse.
Central to this movement is the 'erotic imaginist', Ms Gala Vanting. A sex-positive educator and porn producer with Sensate Films (see below), Vanting was behind the first collaborative feminist porn collective in Queensland. Consisting of fellow alternative eroticists, Poison Apple Productions, Permission 4 Pleasure and Lightsouthern, the group meets regularly to discuss new ideas and how to push the boundaries of porn productions within the limits of the existing legislation.
Best Aussie Porn Studios
So, which studios are creating the best content in this category and what is the state of those that are trying to create more mainstream porn?
Abby Winters
We thought we'd kick off with one of Australia's biggest names in porn but sadly one that has left these shores due to the complex legislation on adult content production; Abby Winters.
Launched in 2000 as a pay-site offering reality-based porn using predominantly amateur performers, Abby Winters quickly made a name for itself as one of the country's top producers. Originally created as a hobby, the site has won multiple awards including two Australian Adult Industry Awards for Best Adult Website as well as several XBiz and AVN gongs.
In 2007, the company was the focus of a media shit storm when a former employee tipped off the local newspaper (The Herald Sun) about working practices in the company including accusations that Abby Winters had allowed a 17-year old girl to model for content on the site. In 2009, the company's HQ was raided and CEO, Garion Hall was charged with 54 counts of breaking both federal and state laws in relation to porn content production.
Whilst investigations later saw 52 of these charges dropped, Hall was fined $6,000 for possessing a large quantity of 'objectionable' films. Clearly a part of their commercial operations, Hall's response was swift and decisive; the company simply moved to Amsterdam.
With the company believed to be generating income in the region of $8 million, this move will be benefitting the coffers of the Dutch government instead of here in Oz.
Permission 4 Pleasure
http://permission4pleasure.com/
Run by creative director and feminist porn proponent, Morgana Muses, Permission 4 Pleasure is a sex-positive and ethical porn studio. She works on a range of projects depending on her interests of the time and include BDSM, bisexuality and mature models.
Her work is beautifully crafted and are recognised as individual pieces of erotic art and winning awards like the Petra Joy in 2012.
Production is a boutique affair and Muses only works on a single piece of film at a time with a small annual output.
Her back catalogue is well worth a look at and she is available to help bring her creative and production skills to use for other people's projects.
Bright Desire
With a reputation for producing ethical and feminist porn, Bright Desire  is run by Ms Naughty who has been making erotic content since 2000. However, she didn't start creating feature films until 2008 when she shot and produced That's What I Like which went on to win the Petra Joy Award in 2009.
Most of the material is filmed for straight women but they have created some more diverse titles across their site.
Nominated for (and winner of) AVN, XBiz and Feminist Porn Awards as well as honourable mentions at the CineKink Film Festival and Secs Fest, Bright Desire
Light Southern
Producing feature length adult films that have won plenty of awards, Light Southern is known for its realistic depictions of sex with an arty style and plenty of authenticity.
With a four-star AAAA rating from AVN, their films are visually driven with beautiful camerawork and some deft storytelling… not to mention high production values for the sex scenes.
At times nostalgic of the Golden Age of Porn and erotic, not just hardcore, Light Southern has recently relaunched its brand with a fancy Cinema streaming service.
Their most popular titles are from the Momentum Series which was the official selection of the CineKink NYC Awards 2015.
In total, the studio has been nominated for 6 XBiz and 7 AVN awards over the years and they have more than 150 hours of material to offer fans.
Girls Out West
Based in Victoria, Girls Out West is owned and operated by women and produces female-centric erotic content for their own website.
Most of the models are amateurs and are a mix of local Australian girls as well as backpackers and tourists who just want to make some extra cash.
Though much of the material here features lesbian or solo action, they also depict straight penetrative sex. They also have a nice archive of Behind the Scenes footage shot whilst on set with the performers.
The studio has been producing content for the last 14 years and has a solid subscriber base both domestically and internationally and regularly receive more than 400,000 monthly visitors.
Naughty Nerdy
Naughty Nerdy is the brainchild of Aeryn Walker, a feminist porn producer who is a self-confessed geek and kinkster. She produces porn that is freaky and fun with a fetishist edge and does so with a range of collaborators.
The result is a fresh and exciting output of sexy videos and clips which celebrate a diverse range of explicit and uncensored sexual acts. From LARP sex and fantasy to femdom and humiliation, the focus is very much on costume and roleplay.
Sometimes described as deviant and queer, this indie ethical porn studio has a large selection of content available to enjoy.
Poison Apple Productions
www.poisonappleproductions.com.au
An independent studio operating within the feminist porn genre that creates erotic films and documentaries, Poison Apple Productions is based in Victoria.
Owned and operated by Anna Brownfield, the content created by this studio has been featured at international film festivals including the Berlin Porn Film Festival 2016.
Creative and daring, the titles produced by Brownfield are highly erotic but firmly fall into the category of arthouse porn with a boutique style.
There is a nice back catalogue of videos available online but in June 2019, Brownfield announced she would no longer be making explicit films.
All Australian Boys
Of course, Australia also has some great all male porn production companies including this one; All Australian Boys.
Using 100% authentic (and straight) Australian guys and shot entirely on location around the country, the site has been operating since 1999. It's the largest and most celebrated male porn website in Australia with several industry awards to prove it.
With more than 800 models featured on its web pages, the content here is extensive and diverse but all focuses on the same principles; straight jocks jerking off or getting their cocks sucked by gay men. Sometimes using a gloryhole to conceal the fact that they're being noshed off by a bloke or just being filmed watching lesbian porn and thwapping one out solo, the results are very popular with both women and homosexual men.
Other Australian Porn Studios
As well as the studios above which are producing erotic Aussie content, there are some other production companies that are also working to create local porn:
Not all of these sites operate their studios within Australia but some of the content is filmed here and all the performers are bona fide Aussies.
Porn Censorship in Australia
The regulation of pornography in Australia is mainly legislated by Commonwealth law at a national level but each state also has its own censorship laws.
At a basic level, owning or making pornography is okay but selling or distributing it is not unless it adheres to the country's strict classification system plus local state laws on pornography.
At the current time, films that depict actual sex (hardcore porn) are rated as X R18+ and may only be sold or distributed in the ACT or Northern Territory. All other territories have jurisdictions that can levy huge fines on sellers of exhibitors if they fail to comply.
Porn Classification
There are three types of classification by which video adult content may be distinguished for legal reasons:
R18+ Restricted
X R18+ Restricted X Rated
RC Refused Classification
R18+
R18+ content may include simulated sexual activity and nudity in a sexual context (no obvious genital contact). This may cover softcore pornography and is legal in all states to buy, own and sell as long as you are over the age of 18.
X R18+
X R18+ (hardcore porn) may only be sold to over 18s in the ACT and Northern Territory. These states do not have strict laws on the sale of adult material which is why many online retail firms operate from these locations.
In reality, whilst the law permits or prohibits the sale of pornography in some states it is possible to bring this kind of material interstate using mail order.
However, all X R18+ pornography must not:
Depict sexual violence or coercion
Include "sexually assaultive" language
Contain fetishes such as body piercing, 'golden showers', bondage, spanking or fisting.
RC (Refused Classification)
Content that has been refused classification is considered offensive by 'reasonable' morality and decency standards. This kind of material is banned from sale, hire and public exhibition but may be legal to possess (not in Western Australia and parts of NT) as long as they do not contain illegal content.
Online regulations require content providers to incorporate age verification systems to ensure that minors cannot access internet pornography. This includes offshore porn hosting sites. To help regulate and police this, members of the public can submit complaints about website that fail to comply with this requirement.
Technically speaking both X18+ and RC videos are 'prohibited' which means that the ACMA can have them taken down from the internet but that watching them is okay for over 18s as long as it's for personal use and content does not contain content which includes minors or breaks other laws.
As for magazines, these are also subject to a classification system with adult content always falling into Category 2 (Restricted).
Porn Production Laws
It is prohibited to produce content that is likely to be classified as X R18+ or Refused Classification in all Australian States and Territories except the ACT, where X R18+ production is not technically banned.
Though production of this kind of material in the ACT is not formally legalised, a licensing scheme is in place for the copying and distribution of this kind of content.
However, there is much ambiguity within the adult entertainment industry and porn production in the ACT including how this sector works within the existing framework of laws on sex work.
There are however only two explicit references to the production of local porn within existing Australian legislation, these relate to operations in Victoria and Queensland.
Victoria
'A person must not make, produce or copy an objectionable film for the purposes of gain.'
'A person must not print or otherwise make or produce or copy an objectionable publication for the purposes of publishing it.'
Queensland
'A person must not make or produce an objectionable film for the purposes of gain 184 or possess an objectionable film for the purpose of sale or distribution.'
'A person must not print or otherwise make or produce or copy a prohibited publication for the purposes of publishing it.'
Featured image via Wikimedia.
RLN FEATURED PARTNERS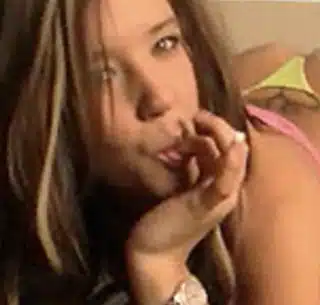 Chaturbate, the Free Cam Heaven
The largest free cam site in the world. Sit back, tune in and fap to thousands of camgirls broadcasting live from their bedrooms.