Looking for a luxury, high-end escort agency in New Zealand?
Just like in parts of Australia, prostitution is fully legalised and regulated in New Zealand and both the South and North Islands have thriving sex industries across the major cities and towns. As well as brothels, massage salons and gentleman's clubs, there are also a larger number of escort agencies who specialise in providing courtesans for the out-call market. The added privacy and discretion assured by an escort is hugely is popular with business travellers and a lot of the larger bordellos also offer a delivery service.
In this guide, we give you a rundown of some of New Zealand's finest escort agencies that offer elite VIP services, city-by-city as well as what to expect from a high-end agency.
What to Expect from a Luxury Escort Agency
When prostitution was legalised in New Zealand in 2003, the sex industry grew overnight into an estimated $800 million economy. Along with brothels, erotic massage parlours and independent prostitution, escorting is a very popular profession for a lot of women who want to earn good money. Some ladies are full-time professional escorts whilst others work in their spare time, either for the love of the job or for the extra cash.
And, in a competitive market, it is only natural that this lucrative industry has a range of options when it comes to the kinds of escorts you can book. At the more budget end of the range, agencies can provide a girl to visit you at your hotel room or private residence for less than $100 for an hour but, as the old adage goes, you certainly get what you pay for. If you are looking for an escort with a certain amount of sophistication, class and elegance then you have some other options.
Women who work for luxury escort agencies are usually hand-selected for three key traits:
Intelligence
Beauty
Discretion
Agencies know that men who pay top-dollar for a luxury experience don't just want a willingness to please in the bedroom but they also enjoy the companionship of a woman who can hold her own at a social event, does not look or dress like a hooker and will be the envy of every other man who sees her at dinner.
This privilege comes at a price and you can expect to pay a minimum of $250 for an out-call booking with one of these courtesans with the best charging double (if not treple) this. They are usually more used to providing a block booking service such as dinner dates, overnighters or companionship only.
Most agencies will accept credit cards although a few are cash only.
When booking an escort through a luxury agency, you will be expected to provide some personal information but all will guarantee your privacy and comply with Data Protection regulations. Those that charge using credit cards will usually do so using a discreet name. Don't worry, your business expenses won't show up with any awkward to explain details.
Out-call escorts are usually driven to your hotel and the courtesans will let you know they have arrived by whatever method you have arranged, usually by dropping you a text or calling you from outside reception. Some hotels will allow escorts to come directly to your room whilst at others you will need to collect your guests.
Standard service is included with your booking and generally involves a GFE experience although if you require additional treatments then you should make these requests on booking.
Though high-end escorts don't come cheap, you should always tip for exceptional service, particularly if you intend making this a habit with the same lady; good tippers are always appreciated and remembered.
---
RLN FEATURED PARTNERS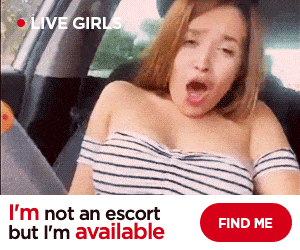 StripChat, #1 for Aussie Cams
Voted Most Innovative Cam Site at the Live Cam Awards, StripChat is Australia's favorite cam site. Watch hundreds of live porn shows for free, chat dirty and get your fap on.
---
Auckland
The largest city in New Zealand and home to a population of over 1.5 million people, Auckland is by far the busiest hub of the country for both business travellers and tourists. In fact, the airport handles more than a million international passengers per month. The city is known for its nightlife and has plenty to offer its visitors including a vibrant adult entertainment industry.
As well as strip clubs, bars and massage parlors, there are plenty of brothels and escort agencies servicing the constant demand for sex. Some of the latter have a better reputation for providing a high-end luxury experience than others, with our top selection being:
Allure
Providing 'high-class, sophisticated and elegant ladies' for social functions, dinner dates and out-call services, Allure has a national reputation for the quality of its escorts. Most of the girls come from a modelling and/or corporate background and are intelligent as well as being sophisticated and elegant. Prized for being 'natural and warmer' than their competitors, the agency pride themselves on providing one of the best GFE's in New Zealand as well as offering a range of more specialist dates.
Out-call service with one of Allure's escorts will cost you around $650 per hour.
Black Tie Escorts
A discreet luxury agency based in Auckland's CBD, the Black Tie Escort company can offer in-calls to its private address or supply an escort for out-calls to your hotel.
Privacy is key to the services offered and their ladies are well versed in discretion and sophistication. Certainly, a booking with Black Tie Escorts will guarantee you a date with an elegant and intelligent woman. Most are well-travelled and, although usually between the age of 18 and 25, they can provide good companionship too.
An hour with an escort from this agency will cost you $300 with a 12-hour overnight stay being $2,500.
Dark Angels
Another high-end escort agency, Dark Angels use a very selective screening process to hire their escorts and have a reputation for class and exclusivity. The business was opened in 2014 and has a loyal customer base of return visitors to Auckland as well as providing regular services to many locals.
They have a selection of about a dozen ladies working for them and all are either career professionals or university students. They come with some great testimonials commending them on their style and elegance as well as intelligence and warmth.
Rates with Dark Angels start at $650 with the more premium escorts charging $700 per hour.
Doll House Escorts
91024 Victoria St W, Auckland, 1010
Whilst the Doll House is a brothel, the key to its success is discretion and privacy of its clients. The club has no public bar and the management go to length to ensure that clients do not meet one another during their visit. As well as offering a modern and elegant venue from which to service clients on an in-call basis, they also provide out-call escorts within the city.
Their focus is on providing the ultimate in GFE and they have a good reputation both domestically and internationally for the quality of their service and the standard of their escorts.
Not all of the girls will provide an out-call service but those that do charge around $300 per hour for their time.
There is a good selection of escorts working at Doll House ranging in age from 18-28 with most being Kiwis but with a couple of Asian and Europeans as well.
Lady Monde
Lady Monde is an out-call only escort agency based in Auckland that provides a range of companion packages. The business is owned and operated by women and they aim to provide confident and intelligent escorts that are both beautiful and energetic.
Their pricing structure can be based on a simple hourly rate which is around $270; however, it is their set-price menu which is in high demand and you can choose from:
Companionship only – $600 for a 3-hour booking, this option is great for business travellers who are attending a social function or dinner who want to attend with an attractive date.
Dusk 'til Dawn – $2,200 for a 12-hour booking which includes dinner and an overnight stay. Four hours must be in public.
Dinner and Decadence – $750 for a 4-hour booking with half the time being over a dinner date and the final two hours being in your hotel room.
They don't always have the widest selection of escorts to choose from but they do set a good standard in customer satisfaction.
SecretGirl
Here is a NZ-wide escort directory with a large and growing roster of escorts and masseuses.
You can search by various specifications, such as incall or outcall availability, hair colour, breast size, active cities and more. High quality listings.
Meet stunning escort girls and masseuses in New Zealand using the SecretGirl NZ escorts directory. You will be pleased with the selection of advertisements from some of the sexiest girls in your city. Just choose a date perfect for your needs and let her do the rest. Erotic naked massage, incall, outcall and GFE – all this and much more is just one call away.
Other Escort Agencies
There are also some other escort agencies in Auckland which also provide some luxury options for both in-call and out-call services.
Mustangs, 14A Tawa Drive, Albany, North Shore, Auckland
Debonairs, 4/337 Dominion Rd, Mount Eden, Auckland 1024
Vixens, 12A Canada Street, Newton, Auckland CBD
Christchurch
With a population of around 400,000 people, Christchurch is the largest city on the South Island and New Zealand's 3rd most populous metropolis. Though the economy of the area is largely built on the agricultural industry, the city also attracts a lot of business travellers due to its tech-based industries. Christchurch is also an academic centre and there are plenty of visitors to the city for its universities as well as international tourists.
As a result, Christchurch has a vibrant and diverse escort industry with a couple of good choices at the luxury end of things.
Executive girls
Operating from a discreet and private premise in the Richmond area of the city, Executive Girls are a 'By-Appointment' only brothel in Christchurch. They also service the hotel sector in the city with out-calls made to most locations.
The girls are reputed to be of a high quality with discretion assured but a sensual and playful experience offered by all the escorts.
An hour's out-call service with a courtesan from Executive Girls will cost $260.
The Venus Room
15 Thackers Quay, Woolston, Christchurch
The Venus Room is a popular brothel and gentleman's club in the Old Woolston Industrial area on Thackers Quay. It is a modern three-storey building which offers five themed rooms including a spa and dungeon. They can provide out-call services to hotels in Christchurch as well.
The escorts are selected by the current owner, Madame Touche, firstly for their skills and eagerness to please but also for their looks and intelligence.
Prices are very reasonable and start at around $220.
Nelson
The small city of Nelson is the oldest city on the South Island and the second oldest settlement of its size in New Zealand. It is home to a population of just 50,000 people but remains a well-visited location for tourists due to its healthy arts & crafts scene as well as the local caving and its proximity to the Abel Tasman National Park. The city also has its own airport. Nelson is also home to one of the island's finest gentleman's clubs.
Secrets
106 Hardy St, Nelson City, Nelson 7010
http://secretsgentlemensclub.co.nz/
Though principally a brothel, Secrets also offers an out-call escort service in the Nelson area and is reputed to have some of the finest courtesans in the country.
If you choose to go to the venue then you can expect a mix of your typical striptease shows and there is also a fully licensed bar from where you can meet the girls before making a selection.
Full service with one of the girls at Secrets costs $220 per hour.
The brothel itself is open Tuesday to Thursday between 11.00am and 9.00pm and on Friday and Saturdays from 4.00pm until late.
Wellington
Dubbed the 'coolest little capital in the world', Wellington is New Zealand's second largest, and capital, city. It is a popular destination for tourism and the economy in the area is primarily service-based. Along with visitors hitting the city for pleasure, there is also a lot of commerce in Wellington, particularly in the film and special effects industries and hotels can get quite busy during the week with business travellers.
Fortunately, there are quite a lot of escort agencies in the city and a few have excellent reputations for being able to provide an elite escort experience.
Diamond Club
An upmarket escort agency and brothel located in central Wellington, the Diamond Club is known for providing both sensual massage as well as for full service. The premises, should you wish to visit them, are discreet and very private with plentiful parking. They can also arrange pick-up services from within the CBD as well as offering out-calls to most hotels.
Prices for a one hour experience start at $160 (massage), $260 (GFE) and $400 (PSE) plus a charge of $30 for out-call visits. A 6-hour out-call starts at $1,800 with a 12-hour out-call costing $3,100.
The girls at Diamond are chosen, not only for their willingness and capability to satisfy clients but also, for their physical appearance and intelligence.
Funhouse
Funhouse has long had a reputation as one of the finest brothels in New Zealand and has been providing first-class service for over 13 years under the ownership of the current madam, Mary Brennan. With a fine repute, the house attracts some of the most attractive, creative and talented escorts in New Zealand and Australia as well as from other countries across Europe and Asia.
As the brothel itself says, 'Funhouse doesn't copy, it leads' and they are known for setting the standard when it comes to customer satisfaction in the sex industry.
The premises are stylish, modern and elegantly decorated but escorts will visit hotels in the Wellington area for out-call visits.
The prices for escorts from Funhouse reflect their high-end status and you can expect to pay a minimum of $450 for an hour of their time though rates do vary.
The girls have earned their international reputation as one of New Zealand's finest escort agency and provide a luxury service.
Sofia's secret
Based in Lower Hutt, Wellington, Sofia's Secret provide an elite escort service around the city as well as touring to the Masterton District. The business was established in 2016 and focuses on offering a high-end experience with their girls selected for their beauty, sophistication and style as well as their individual skills.
Out-call services start at $280 per hour with dinner dates (no service) being just $200; however, rates can vary by escort so you are encouraged to check the online selection in advance of making a booking. They aren't the most expensive of escort agencies making this option an affordable way to enjoy a more premium escort.
As with other elite escort agencies in New Zealand, they do offer an in-call service to their premises in Wellington and you will find the venue both comfortable and stylish.
Other Escort Agencies
There are a couple of other agencies in Wellington where you can also book a premium escort service with most also providing an in-call arrangement:
Featured image via PxHere.
RLN FEATURED PARTNERS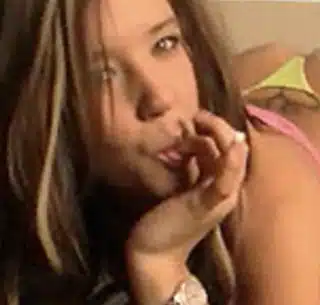 Chaturbate, the Free Cam Heaven
The largest free cam site in the world. Sit back, tune in and fap to thousands of camgirls broadcasting live from their bedrooms.