Looking for something sexy to dress your feet in?
Fantasy Footwear is a specialist online shoe store that offers range of sexy footwear from stilettos and heels to peep toes and boots plus some hosiery thrown in for good measure. An award-winning eCommerce business that has been operating for more than 25 years, the company has a solid reputation for its competitive prices and excellent customer service. Not only that but their shoes are pretty good too.
In this review, we take a look at the online footwear store, Fantasy Footwear and provide you with all the information you need before you buy.
Fantasy Footwear: Australia's Sexiest Footwear Store
Fantasy Footwear has been in the business of providing erotic and sexy footwear in Australia and New Zealand since 1993.
Part of the Excite Group, the company is based in Melbourne and operate offices alongside their large warehouse. Serving millions of happy customers over the last 25 years, the interests of the business were acquired by the American group, PHE Inc.
Known principally as the parent company of one of the world's largest and best-known adult products store, Adam & Eve, PHE consolidates the online retail efforts of brands like Fantasy Footwear and Fantasy Lingerie.
Still driven by its core principles of delivering quality products at competitive prices with strong customer service, Fantasy Footwear offers all its customers:
Best Price Guarantee
Fast & Discreet Delivery
Loyalty Dollars with Every Purchase
Free Gift for Orders Over $100
No Hassle Exchange Policy
Four-times winner of the AAI Award for Best Online Retail Store, Fantasy Footwear are a trusted eCommerce brand and offer a great experience for customers looking to shop online for some exceptional footwear.
---
RLN FEATURED PARTNERS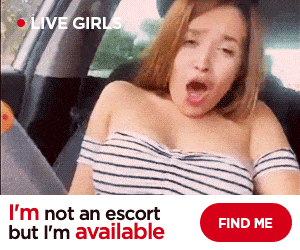 StripChat, #1 for Aussie Cams
Voted Most Innovative Cam Site at the Live Cam Awards, StripChat is Australia's favorite cam site. Watch hundreds of live porn shows for free, chat dirty and get your fap on.
---
Product Range
Fantasy Footwear stocks over 250 products; primarily shoes but also hosiery items. However, these are no ordinary boots, sandals and peep-toes; these are a collection of exotic and erotic costumes to dress your feet up in.
There's a good choice in sizes (5-14) as well as colours.
Platforms
From Maribou Slippers and bondage patent pumps to rhinestone encrusted gold sandals, these platforms all ooze saucy and sensuous appeal. There's a nice selection here including some that will appeal to Dominas such as the Pleaser 7"Heel Sandal with corset lacing in a stylish and dramatic red and black finish.
Heels & Stilettos
From some more 'demure' sized 3" heels to the more outrageous heights, what girl could say no to a solid eight inches? We were particularly taken by the 7" Dalmatian Print platform sandal that oozes 'look at me' appeal.
Boots
What women doesn't need a pair of sexy boots in their wardrobe? Fantasy Footwear pulls out all the stops in this section and offers a seriously saucy collection of booties, thigh high boots and peep toe ankle boots. From patent red leather to couture vintage inspired oxford platform boots, there is something for any outfit here.
Sandals, Pumps & Wedges
You might be forgiven for instantly thinking of beach shoes when you think of sandals, wedges and pumps but these are certainly not ideal for the sand, more strutting the bars of the boardwalk. From classic and elegant two-tone pumps with a short heel to stiletto heel, high cage sandals and Devious pearlized pumps, these shoes are anything but casual.
Peep Toe
There's something incredibly sexy about a peep-toe shoe and the range offered here builds on the simplicity of the design with some elegant additions including Marabou puffs, corset lacing, diamante detailing, bows and heels.
Hosiery
You can also select from an interesting range of pantyhose, thigh highs, body stockings, tights and socks. All presented in a similar erotic style, these are not run-of-the-mill hosiery items and complement any erotic footwear purchase you make on the site.
Loyalty Programme
Fantasy Footwear offers an attractive reward scheme for its customers in which every purchase is eligible for Loyalty Dollars. There's no need to sign up to the programme, these free rewards are automatically added to your account and can be used to discount future purchases or to pay for items in full. It's not a bad deal, getting something extra in your back pocket and if you are a regular customer, this can result in some big savings.
Deliveries
All orders are shipped within 24 hours (excluding holidays and weekends), often the same day, and are sent by Australia Post with free shipping on all purchases over $59.
Standard delivery is pretty fast and takes between 1 and 7 days depending where in Aus you are located:
Melbourne & Sydney: 1-2 days
VIC, NSW, SA, QLD, ACT, TAS: 2-5 days
WA, NT: 2-7 Days
For orders under $59, a flat fee of $9.99 is charged for standard delivery or $12.99 for express delivery (1-3 days).
International delivery is also offered but may be subject to customs charges on top of the shipping fees.
Fantasy Footwear also offers a no-hassle, 90-day returns policy, which means they will refund you if the product you order is not a good fit or is faulty in anyway (see website for full details).
Payment
Payment on the site is secured by DigiCert and Fantasy Footwear accepts all major credit cards as well as PayPal and bank transfer. You can also opt to pay over the phone or using credit facilities offered by either Zip Pay or After Pay. Both of these services offer competitive lines of credit for high-ticket purchases and are a flexible way to buy goods online.
All orders over $100 will receive a free gift.
Contact
You can get in contact with the team at Fantasy Footwear directly on 1300 651 561 (Monday to Friday between 9.00am and 5.00pm AEST) or via the contact form on their website.
They are not very active on social media but they do have a Facebook page which could be updated more frequently….maybe this is an opportunity to boost their following?
Oh, and don't forget to sign up for the newsletter on their website as they regularly send details of discounts, promotions and new products.
All prices above are quoted in AUD and that these have been checked as correct at the time of our review (April 2019). Please check website for up to date prices.
All featured images via website.
RLN FEATURED PARTNERS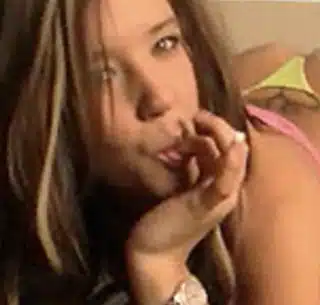 Chaturbate, the Free Cam Heaven
The largest free cam site in the world. Sit back, tune in and fap to thousands of camgirls broadcasting live from their bedrooms.