Are you looking for mind blowing sex with a gorgeous Sheila without having to pay for it?
Trying to find a hot woman with an open mind when it comes to sex can be tricky and plenty of matchmaking sites online aren't geared up for no strings attached encounters. Oftentimes, online hook ups are limited to the backpage classifieds where competition is fierce and you take your chances with what you're offered.
We take a look at how Adult Matchmaker differs from the rest of the pack when it comes to finding a Sheila for sex.
Australia's Best Adult Website: Adult Matchmaker
Adult Matchmaker was founded in 2002 and has grown to become one of the world's largest online dating websites. Not only has it got a huge international presence but it's also been doing very well here in Australia with over two and half million registered users; so much so that the site has been voted Best Australian Adult Website.
---
RLN FEATURED PARTNERS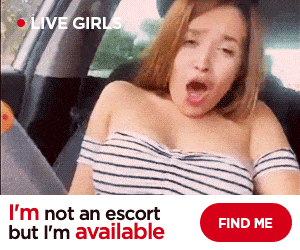 StripChat, #1 for Aussie Cams
Voted Most Innovative Cam Site at the Live Cam Awards, StripChat is Australia's favorite cam site. Watch hundreds of live porn shows for free, chat dirty and get your fap on.
---
Real Sheila's online now, looking for sex
You might think that those numbers mean nothing if people simply register, get bored and forget about the site but actually the sites daily activity is pretty impressive; about 50,000 Aussies log in every day with peak times attracting up to 10,000 people at the same time.
The fact is that Adult Matchmaker has the numbers to prove it has more genuine profiles than any other site which is more than you can say for those classified personal sites.
Putting the Adult into Adult Matchmaking
Members who are paid up have been verified and are actively looking for exactly what you are offering.
Okay, so there are Sheila's registered with the site who might just be after a friendship or a proper relationship but because of the way you set up your profile online, you can filter out those women who only want no strings attached fun or erotic chat, whatever it is that you are looking for. No more searching for a needle in a haystack; instead, you are just choosing a needle from a stack of needles.
Getting started
Registering with Adult Matchmaker is really straightforward and you start by giving some basic details like email address, date of birth and postcode. Once you have verified your email the you need to fill out a profile. If you are serious about finding a sexy Sheila then you should complete this as fully as you can. Incomplete or blank profiles will make your profile a dead duck. Think of it like this, you wouldn't go out on the pull wearing your work togs, sit in the corner and go to sleep. You need to put your best foot forward.
The site's customer support team need to approve your profile and this is usually completed in a couple of hours but can take up to 24. Don't worry, unless your profile is complete gibberish or offensive then this is just a formality.
The upside of this formality is that there are fewer fake and pointless profiles online as these get weeded out early on.
Meanwhile you can still browse the site but not make contact.
Finding a Sheila
The search facility with Adult Matchmaker is one of the reasons the site stands out from it's competitors and allows you to be really specific about what and who you are looking for.
As well as searching by location, age and physical characteristics you can also target women by what kind of relationship they are interested in. You can choose from::
Erotic Chat/email
Friendship
A relationship
Something discreet
Something kinky
Casual encounters
A Dom/sub relationship
Once you have narrowed your search down, you can view the results, even on your free membership.
However, you won't be able to make contact with anyone unless they have paid for the 'Postage Paid' service or if you upgrade your membership.
What does membership costs?
There are several levels of membership which vary in price depending on how long you take each one out for:
| | | | |
| --- | --- | --- | --- |
| Duration | Silver | Gold | Platinum |
| 1 Month | $53.95 | $74.95 | $107.95 |
| 3 Months | $76.95 | $109.95 | $156.95 |
| 6 Months | $107.95 | $152.95 | $221.95 |
| 12 Months | $154.95 | $219.95 | $313.95 |
The benefits of each membership are broken down as follows:
| | | | |
| --- | --- | --- | --- |
| Benefits | Silver | Gold | Platinum |
| Messages Per Day | 4 | 12 | 25 |
| Search result priority | 3rd | 2nd | 1st |
| Chat room access | Yes | Yes | Yes |
| Message filtering | Yes | Yes | Yes |
| Winks per day | 8 | 12 | 25 |
| Private galleries | 2 | 3 | 5 |
| Request private chats | No | Yes | Yes |
| Post community notices | No | Yes | Yes |
You need more reasons?
Once you pay for your membership your age is verified via your credit card details and Adult Matchmaker allows you to engage the 'Adult Mode'. This feature enables access to more explicit content and you can view these additional photos posted by other members.
Upgrading your membership also allows you to access live chat which is a faster and easier way to contact potential Sheilas.
And if that all wasn't a good enough incentive the site also runs regular promotions to encourage the uptake of its membership. Currently you can benefit from a six-month subscription to 'Penthouse' magazine when you pay for a 6 or 12 month Platinum package.
Overall, Adult Matchmaker offers an easy to use website that doesn't over complicate the experience of getting in touch with like-minded women for sex. They don't throw in the unnecessary and distracting extras but concentrate on putting together a slick website that has earned its reputation as the Best Australian Adult Website.
Try it for yourself and see.
RLN FEATURED PARTNERS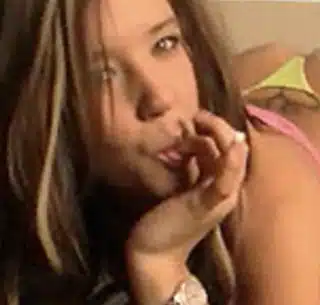 Chaturbate, the Free Cam Heaven
The largest free cam site in the world. Sit back, tune in and fap to thousands of camgirls broadcasting live from their bedrooms.