Whilst escorts and brothels are popular here in Australia, there's another arrangement that has been around… since men and women started shagging.
The 'sugar daddy' arrangement.
In this guide, we're going to look at some of the best sugar daddy Australia sites and communities. We'll explain exactly what the term means, and you can decide for yourself whether it sounds appealing…
What is 'Sugaring'?
The phrase 'sugar daddy' has been around for over a century and takes it origins from the marriage of Adolph Spreckels to Alma de Bretteville; a woman 24 years his junior.
The heir to his father's sugar empire at the time, Alma referred Spreckels as her 'sugar daddy'.
The phrase was picked up by the press and began to be applied to similar relationships going on to define the act of an older and wealthier man lavishing gifts and attention on a younger woman.
Its modern usage has changed to include the its current form of 'sugaring' which has become a kind of currency in return for sexual favours.
---
RLN FEATURED PARTNERS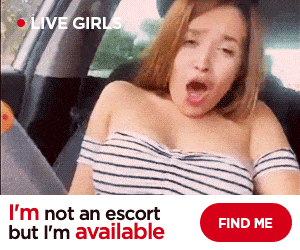 StripChat, #1 for Aussie Cams
Voted Most Innovative Cam Site at the Live Cam Awards, StripChat is Australia's favorite cam site. Watch hundreds of live porn shows for free, chat dirty and get your fap on.
---
Sugar Daddy Arrangements
A sugar daddy now no longer has to be the magnate of a huge empire but an arrangement with a sugar daddy is a mutually beneficial one in which a man essentially receives the services of a top quality escort whilst providing her with a luxurious lifestyle and gifts.
It's the premium 'girlfriend experience' in a way that Hollywood movie Pretty Woman never quite concluded properly.
Sugar babies aren't girlfriends and make no demands on their sugar daddies for relationship style living; however, the arrangements are entirely between you and your sugar baby. The arrangements can be just as transactional as prostitution but with an exclusivity or can be considered complication-free dating.
However, you wish to look it at, the benefits of sugaring are appealing for busy professionals who don't have time to commit to a full-time partner but who still want the same attractive woman for company; whether it's at a corporate dinner or in the bedroom.
Best Sugar Daddy Sites in Australia
With that in mind, you'll be pleased to hear there are a number of excellent sugar daddy websites where men and women seeking this arrangement can make the initial connection.
Sugar Daddy Meet
A global website, Sugar Daddy Meet has been operating since 2007 and has thousands of profiles of sugar babies in Australia and hundreds of thousands internationally.
Once you set up a profile you can search and browse listings for free based on age and location.
However, premium membership will grant you access to more features including advanced searching using filters such as ethnicity, body type, occupation and education. You can also filter out smokers and women with children or that are already in a relationship. Fees start at $69 AUD for one month, $125 AUD for 3 months or $199 AUD for 6 months.
Why upgrade? This stats reveals why:
Gold members are viewed and contacted 20 times more often than free members and are 500% more likely to get a good match.
Members are verified using the certified daddy scheme and encourages a good turnover of women as a result. Paid membership also allows you to contact more women and initiate more ways to communicate.
Sugar Daddy Meet is a slick site with a diverse mix of memberships offering sugar daddies a good choice of sugar baby. Fees are mid-range and more than pay for the added features you receive.
https://www.sugardaddymeet.com/
Seeking Arrangement
With over 5 million users worldwide, Seeking Arrangement offers a high-end experience for its users.
The website was launched in 2005 and has an intuitive and dynamic interface. Registration is free but full access costs $110 AUD for one month, $290 AUD for 3 months and $492 AUD for 6 months. The site is very much geared around the idea of an 'arrangement' rather than dating and includes an excellent feature of being able to filter on users who are verified and have had their background checked. It's a great security feature which is run by TCLogiQ and covers criminal checks including international traces.
The site reports that, on average, their members find a suitable match within just five days and, as long as you are honest about what you are looking for in a sugar baby, we can see why.
There are some very attractive women registered on Seeking Arrangement with quality credentials that all meet the stringent background checks you would wish for. The only thing we can see preventing anyone from finding a suitable lady is on agreeing the terms of your arrangement if these are anything but ordinary.
Users cover almost 140 countries and can become part of the online community of like-minded individuals as well as meet up at exclusive Seeking Arrangement parties.
Overall, the site is well presented and profiles are comprehensive with a good amount of effort and attention paid to the details. The fees are higher than other sites but with the guaranteed quality and premium security features it seems like money worth spending.
https://www.seekingarrangement.com
Sugar Daddy for Me
Also established in 2005, Sugar Daddy for Me has over 4 million members worldwide and reports to have around 2000 new signups each day. Most of the activity seems to be in the US and the site is geared towards an American audience but there are still plenty of Australian sugar babies seeking an arrangement.
As with other sugaring sites, sign up is free but extra features can be paid for with premium membership. You can access a five day free pass for around $ with monthly rates for the silver package starting at $50 AUD with gold level plus 'total' membership being $70 AUD per month.
'Total' access allows other members to contact you irrespective of their membership status but, whilst it offers the opportunity of more interaction, many of the leads it generates are unqualified and unverified.
Standalone premium memberships grants users the ability to store unlimited messages in their online folders, instant messenger services as well as being highlighted above other members in search results.
Searching is easy but does not offer the same level of filtering that is available on other sites. An advanced search can return results narrowed by age, location as well as height, body type, ethnicity and marital status. Bizarrely you can also search for someone by their birthday.
Profiles are quite slim in comparison to sites like Seeking Arrangement and you get a sense that the same amount of effort hasn't been put in to the users profiles. From our search we also found an unusually high number of women who reported incomes in excess of $100,000 whose profiles did not support the level of education you would expect from a high earner.
There are plenty of users on Sugar Daddy for Me and there are definitely some good looking and honest profiles. However, it can seem like you are trying to listen to a live gig at an outdoor concert sitting directly under a flight path for a busy airport; a lot of background noise.
http://www.sugardaddyforme.com/
Sugar Daddy Australia
Advertising that all of its members are located exclusively in Australia, the Sugar Daddy Australia website is actually a slick cover for the Sugar Daddy Meet site.
The capture page looks different and is designed to draw individuals in from a different background but, if you register, you get exactly the same back site as Sugar Daddy Meet.
Sugar Daddie
The first website of its kind, Sugar Daddie was launched in 2002 and has over a million members worldwide; however there are only 26,000 sugar babies registered in Australia. Registration is easy and free and simply requires a small amount of detail with which you create an initial profile.
Once registered you can search the user database by location, age, hair colour, height, body type and ethnicity. If you narrow your search down then it is likely that you will return only a few hundred results which is far easier to sift through than sites that report hundreds of thousands of members. We were able to get a search which returned 229 profiles in the Sydney area for women aged 35-45 under 5' 6" who had a photo with their profile. Users are sorted so members who are online appear first.
Profiles aren't very comprehensive and not a huge effort has gone into putting each one together which isn't surprising given how quick the registration is. Members are rated on a red to green quality meter receiving points for how much you use the site. It isn't the best way to rate a members authenticity. Instead it smacks of rewarding users for being online and interacting with as many people as possible or keeping their profile up to date.
Gold membership starts at $35 AUD per month and allows you more ways to contact other members as well as some other features. Members must be 21 and over irrespective of the country they register in.
The site is relatively easy to navigate and has a nice design to it. However, the quality of the profiles is quite thin and there are no security features such as verification or background checks. The site may well be one of the oldest but it feels like it needs a bit of updating.
Other Ways to find a Sugar Daddy Arrangement
Specialist websites are just one way to find the sugar baby you are looking for but it is a competitive field with most users on these sites being men. You may also prefer to do some more of the legwork yourself rather than have it all laid out on a plate for you.
If you fancy yourself as a bit of an Edward Lewis then there is always the option of using the services of an escort instead. Many sugar daddies who have a long standing arrangement with an attractive and intelligent companion prefer the professionalism of this setup.
There are plenty of high end escort agencies in Australia with some specialising by city whilst others are national.
Sites like Scarlet Blue offer the services of independent escorts at premium rates. Most of the women on the site are charging at least $500 per hour and have good backgrounds, are well-educated and professional. Rates are negotiable and there are good reviews of men who have found suitable women willing to provide regular sugaring services within a mutually beneficial arrangement. The best part of choosing a sugar baby this way is that the arrangement is one of business and can suit many professional men better.
If you are more interested in regular sex than having a woman to take out to dinner then you can still maintain a similar relationship in a brothel.
There isn't a prostitute out there who would say no to any of their clients being more regular and lavishing gifts on them. In return, most can offer a girlfriend experience in house that rivals even the best sugar baby. Of course, you aren't getting exclusivity but you will pay a lot less in return for the service.
Finally, classified sites such as Craigslist, Locanto, Cracker and Backpage all have personals sections through which you can either post your own advertisement in the hunt for your sugar baby or browse women who are looking for a man to do the same. The benefits of this approach is that you are in full control of the hiring process and quality control is essential with any human resourcing.
---
Do you have experience with sugar daddy arrangements?
How did they come about, and what advice would you give for fellow sugar daddies and sugar babies?
RLN FEATURED PARTNERS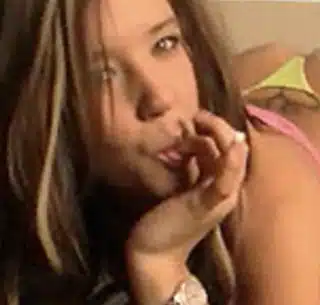 Chaturbate, the Free Cam Heaven
The largest free cam site in the world. Sit back, tune in and fap to thousands of camgirls broadcasting live from their bedrooms.