Looking for a rundown of the best Australian pornstars?
When it comes to Porn, Australia has produced a huge pool of talent that perform both internationally and in our own domestic markets. Athletic, tanned and with stunning good looks, both the girls and the guys know what they want and how to get it. The porn they star in is usually female friendly and you can tell in an instant that everyone is enjoying the sex.
In this guide, we've pulled together 15 of the hottest Australian porn stars.
It's a tricky business deciding on who is the best porn star in Australia but we think we've come close with these fifteen big names.
Upfront though, if your favorite Aussie porn star isn't on the list, then drop us a comment and tell us who deserved a mention.
We always enjoy some extra research… 😉
Please note: Obviously, we can only include mainstream porn stars who have been involved in professional productions. We couldn't consider the many amateur Aussie stars performing live on cam sites like Chaturbate.
(We'll save the top amateur porn stars list for another post…)
Best Aussie Female Porn Stars
---
RLN FEATURED PARTNERS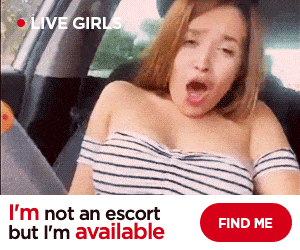 StripChat, #1 for Aussie Cams
Voted Most Innovative Cam Site at the Live Cam Awards, StripChat is Australia's favorite cam site. Watch hundreds of live porn shows for free, chat dirty and get your fap on.
---
Madison Missina
http://www.madisonmissina.com/
Voted Best Female Porn Star for the third time in 2015 at the Australian Adult Industry Awards, Madison Missina has 34E breasts in a petite 5' 2" frame and is a firm Aussie favorite on the porn circuit. She is best known for her talented blowjobs and threesome sex scenes. She is a natural beauty with no doubt and has the kind of looks that make you spill your beer at a bar; long blonde hair, disarming smile and enticing eyes that make you wonder what she's been up to. Fortunately we do and her back catalog of films are well worth a look. You can enjoy some classic girl-on-girl action, hot vaginal sex and even some fisting.
She is currently a sexologist and regularly talks on the subject of porn with medical workers, sex workers and educating high school students. She has always worked in ethical porn and her enjoyment of her work can be seen in her performances. She is a knock-out performer and thoroughly deserves a place in the Australian Porn Hall of Fame.
If we could choose one performer on this list to cross over in to the world of VR porn, it would probably be Madison!
Angela White
Angela has put in around 14 years in the industry so far and has been rewarded with the 2016 XBiz Foreign Performer of the Year Award. She has a first class honors degree in Gender Studies and an interest in Gender Politics. A proponent of the adult film industry she fights for sex workers rights and campaigns against the negative stereotyping with the porn scene. She ran as a political candidate for the Australian Sex Party and filmed a hardcore pornography scene with her fellow candidate, Zahra Stardust. Her movies are many and varied and cover a range of performances including bukkake, double penetration, softcore and hardcore scenes. She now runs her own website in which she performs for, and directs, her own exclusive content.
You can catch some of her back catalog of clips on XVideos where she is the number one ranked Australian pornstar by number of video views. With 356 clips, she has notched up 116 million views.
Gigi Allens
http://www.gigiallens.com/ (coming soon)
Starting out in 2012, Gigi Allens has a 36F breast to complement her curvy body. Blonde hair, blue eyes and a respectable 5' 10", she specializes in bondage porn as well as mainstream movies. She makes a great dominatrix and some of her work is pretty hardcore. She has over 8.8 million video views on PornHub and 23.8 million on XVideos making her the second most popular Australian porn star on tube sites. She has worked for the Brazzers Network, Hot and Mean, Dirty Masseur and Real Wife Stories to bring some high quality production to her catalog. In 2015, she did a centerfold for Playboy Australia and is still making adult films. Her website is still to be populated with her material but we wait with baited breath for a chance to get all of her best work in one place. She is a stunning performer who has a loyal fan base.
Jodie Moore
Though now retired, no list of top Aussie porn stars would be complete with the legendary Jodie Moore. Born in Queensland in 1976, Moore began her career as a stripper before modelling for men's magazines in 2000. The leap to adult movies quickly followed and she worked from 2000-2006 producing some great titles such as Liquid Gold, Nasty Nymphos 33 and Lust Connection. She won the Venus Award for Best Actress in 2002 and has run for the Australian Senate. She has her own brand of signature sex toys and is still working as an escort.
Kiki Vidis
Kicking off her adult work at the age of 18, Kiki Vidis is a luscious redhead with a lust for the work she does. Starting out as a topless waitress, Vidis moved to Los Angeles in 2008 and landed her own reality TV series on Playboy TV. Her appeal as the 'girl-next-door' has helped launch her career as has her all natural (and highly appealing) figure. She was voted Oz's Hottest Porn Star in both 2014 and 2015 by Picture Magazine and has won many awards to prove it including Australia's Number 1 Porn Star Award from 2009 to 2012 (inclusive). She ranks highly on tube sites and consistently has video viewing figures in the region of 15.5 million (Porn Hub) and 7.2 million (XVideos).
Her defining work with James Dean in the Sex and Submission series is one to bookmark and puts her in the realms of the best Australian porn stars. Don't forget to check out her work with Popporn 3D Productions for some eye-popping camera work.
Misty Regan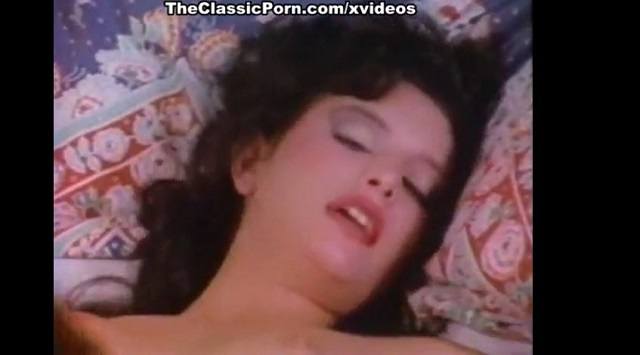 Though she retired many years ago, Misty Reagan was the big name in the 1980s for Australian porn. If you like retro action then you can't go wrong by checking out some of Regan's work. Mostly softcore vaginal and masturbation scenes, she was a gifted performer and sported a naturally curvaceous figure, long curly auburn hair and a mouth so inviting you'd forget your manners; soft, wet and wicked her mouth was featured in the Velvet Presents magazine (1985) as one of the Sexiest Mouths in X-Films
She modeled nude for a lot of men's mags of the day including Hustler, Club and Big Boobs.
Her best work was probably in 'Stiff Competition' but Regan has credits in over 80 films. You can still find selected scenes on some porn tube sites that are also worth a mention.
Monica Mayhem
Active for eleven years from 2000-2011, Mayhem was known for her watersports movies as well as vaginal, anal and blowjob action. Her 36D breasts were put to good use in titles like 'Big and Bouncy', 'Big Tit MILFs' and 'Big Tits at Work'. She worked with some big industry production companies including Penthouse, MILF Hunter, Sharing my Wife and Pornstars Like It Big. Winning the 2002 XRCO Award for Starlet of the Year, Mayhem's work was well-received and she still has a big following of fans. Her clips on Porn Hub have racked up over 14.8 million views and you can check out her blowjob and handjob action there if you don't believe us. Since retiring from the adult film industry, she has written an autobiography, performed as a singer and appeared in the US TV series, 'Sex and the City'.
Samm Rosee
At just 25 years of age, Samm Rosee is still producing porn content online though mostly for her own website. She does a great line in lesbian action and is better known for her girl-on-girl tricks. Don't worry though, you can see her getting pounded in plenty of all-action scenes and she enjoys cock just as much as pussy. Her natural and petite figure with those doe eyes and full mouth make Rosee an instant favorite and, if you haven't cum across her yet, you will.
Yasmine Scott
Self-promoting as an international porn whore, Yasmine Scott is the 5th most popular Australian porn star on XVideos by number of video hits. She has almost 12 million views against her 184 clips with XVideos and 17 million on PornHub. Yasmine has done pretty much everything in her porn career and appears to enjoy it all; from interracial to anal, DP to squirting and more in between. She is cast in mature and MILF scenes and plays a good step-mom, mother-in-law or step-aunt. A brunette with a dirty mouth and talented hands, Scott is a reason to be proud to be Australian.
Ashley Winters
http://www.clubashleywinters.com/
Not to be confused with the American adult model by the same name from California, our own Aussie Winters has been putting in some great porn performances since 2010. With her 32D enlarged breasts, blonde hair and blue eyes, she has a talented mouth and hands. Winters has worked with lots of the big names in the industry including Peter North, Angel Long and Michelle Haze for production companies like Sin City and Lethal Hardcore.
Her best known and most admired work is probably in Black Ice Pass and MILFs Like It Black, both of which have some intense interracial scenes. You might also have seen, and enjoyed, her in Freaks of Cock.
Ashley is still producing adult movies and has a range of videos and photos available through her personal website.
Mia Monroe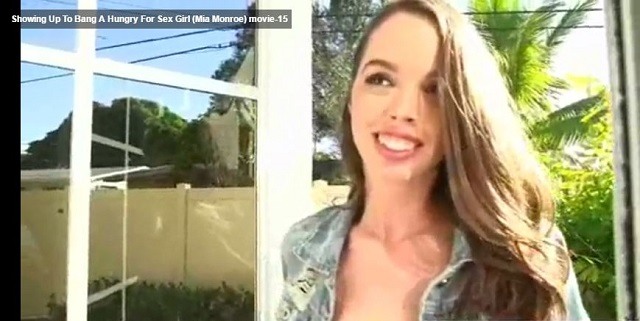 Working with the likes of Bang Bros, DogFart Network and My Very First Time, Monroe is a new porn star to the scene and is proving a big hit already on the tube sites with XVideos clocking up 2 million views. She has a natural figure, small tits with average looks giving her the fresh appeal of someone you might pull in a bar to screw. She is doing well in the 'teen' searches and her hardcore action is attracting a lot of fans. She might be one to watch over the next few years as she is enthusiastic and seems to be enjoying expanding her repertoire all the time. She's already done some interracial, anal and hardcore scenes worth viewing on XVideos.
Bobbi Barrington
Bobbi only made films for a couple of years with just 16 titles to her name but made some real nasty hardcore films. She was just 19 years old when she starred in Slumber Party 17, making an instant name for herself with some classic girl-on-girl action. Initially very willing to please, Bobbi's best scenes come from the Teen Tryout Auditions 8 when she blows us away with her hungry and dirty appetite. Sadly this naturally buxom (36C-25-36) beauty lost the passion for the business and bowed out in 2002. She leaves us with several great films that make us proud to be Australian and fans of hot young blondes will love her work in Blowjob Babes 4, Shanes World 29 and New Girls in Town 2.
Best Aussie Male Porn Stars
Jaxson Wilde
Wilde burst onto the scene on 2010, first performing as a stripper for hen parties before catching the bug and learning striptease as an exotic dancer. After a short while, he was the hottest ticket in Newcastle and Sydney and was one of the most in-demand male entertainers of the time. The natural progression was to porn and, as luck would have it, his talent was spotted by Madison Missina. She arranged a test shoot from which his feedback was incredibly encouraging and Wilde hasn't looked back since.
With his everyman good looks and tattooed, muscular shoulders, Jaxson is the bloke everyone wants to be and the guy every woman wants to be banged by. This lucky fella has worked with some of the hottest women in porn and has the back catalog to prove it. His work with Popporn 3D and Aussie Ass are of a great quality and he brings something typically Australian to his performances that makes him a popular local star.
Ryan James
A male escort working in Sydney, Ryan James is known on the porn circuits as a gentleman, preferring to work for production companies that are female-friendly and ethically run. He has worked on adult movies in Australia and Europe and won the title of Best Aussie Porn Actor at the Australian Adult Industry Awards in 2015. Ryan James is an athletic fella with one of those charming, cheeky-guy faces that girls love. You know that he enjoys his work and why wouldn't he when you see the women he gets to spend his time with. A versatile performer, you can catch him in action on popular tube site, YouPorn in this classic clip featuring Mia Monroe and Madison Missina.
Jake Ryan
Winner of the 2016 Best Aussie Porn Actor at the Australian Adult Industry Awards, Jake Ryan runs a male escort and stripping service across Australia. At 6' 2", olive skinned and with a ripped body, Ryan is a powerful and popular porn performer. He is a professional athlete and exhibits great strength and stamina; two key qualities for blokes in the adult film industry. Not to be confused with the gay porn star of the same name, Jake's best work can be seen via his personal website which is a subscription service. He is another supporter of an ethical and female-friendly porn industry.
Have we missed any of your favorite Australian porn stars? Let us know who deserves to be here and who is missing.
RLN FEATURED PARTNERS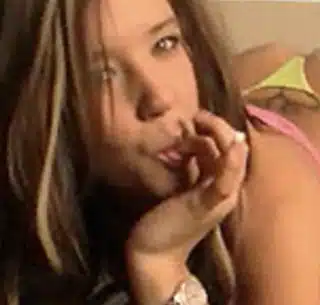 Chaturbate, the Free Cam Heaven
The largest free cam site in the world. Sit back, tune in and fap to thousands of camgirls broadcasting live from their bedrooms.