With over 2.5 million members in Australia alone, Adult Matchmaker is one of the largest online dating websites.
Not only does the site boast a huge number of registered users but daily activity and engagement is also extraordinarily high. Around 50,000 people login each day and this seems to represent more genuine profiles than other similar sites. At any given time you will find 1500 people online rising to 10,000 at peak times.
In this Adult Matchmaker review, we take a look at the good, the bad, and the ugly of the most popular personals site in Australia and New Zealand.
Adult Matchmaker Review: Casual Dating in Australia and NZ
Voted Best Australian Adult Website, Adult Matchmaker is free to join; however, the functionality is limited until you subscribe to the services (see 'Prices', below).
Users can signify whether they are looking for friendship, erotic chat or a relationship. However, there are a lot more users who are looking for casual encounters or something kinky or discreet making the site a first port of call for men seeking no strings attached fun.
---
RLN FEATURED PARTNERS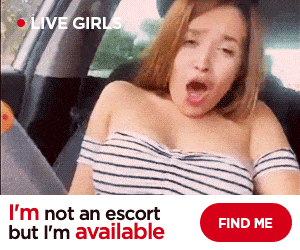 StripChat, #1 for Aussie Cams
Voted Most Innovative Cam Site at the Live Cam Awards, StripChat is Australia's favorite cam site. Watch hundreds of live porn shows for free, chat dirty and get your fap on.
---
Profile information
Getting started in Adult Matchmaker is a cinch and starts with registering your email address along with basic username, password, date of birth and postcode.
From there you will need to complete a profile giving details of your:
Appearance
Lifestyle
Work & Education
Interests
General description about yourself and what you are looking for
You can skip past these to get straight into the site but if you are looking to be matched hen the more information you provide, the better. Users who verify their age and address and include a photo are more likely to receive views than those that do not. Likewise, fully paid up members also received priority in terms of search results.
Your profile will need to be approved by the customer services team before it becomes active online. This normally occurs within 24 hours and you can browse the site until you receive the go-ahead but you cannot interact with anyone until it has been activated.
Searching
The site has a comprehensive search utility that allows you to find other members using a specific or combination of choices.
You can search by age range, location (including distance from you) as well as by what kind of relationship they are interested in. This is the key to making sure you get your match right so ticking 'A relationship' will not guarantee you a one night stand but someone who wants to start things slow. The options here are:
Erotic Chat/email
Friendship
A relationship
Something discreet
Something kinky
Casual encounters
A Dom/sub relationship
You can further narrow those results to only display users who are verified, have a photo or can accept free contact (even from trial members).
You can also order the results by the last time a user logged in, date they joined the site and by membership type.
The advanced search gets right to the heart of what you are looking for in terms of physical characteristics, background and interests plus personality and lifestyle.
Once you have narrowed your search down the results are displayed in a list with thumbnail previews of the user's photo alongside a brief summary of their profile.
You can view the detail of any profile even if you are on a trial membership but you will be unable to contact that member unless they have paid for the Postage Paid service or you upgrade your subscription.
Depending on your membership you can send a limited number of messages per day so you need to be choosy when it comes to firing out those first contacts. In order to make your quote stretch further you can choose to send a Wink to another member instead of a message. This expresses an interest and, if they wink back, gets the ball rolling.
You can also search by a single or combination of keywords as well as by username.
Additional Features
The site has an Adult Mode which can be activated once you verify your age using a credit card (or by uploading an approved form of photo ID). This mode enables you to view the more raunchy content posted by other members and can include explicit content.
The site also hosts a live chat function which is only available to fully paid up members.  This is a good way to take your winks into a proper conversation without using up your daily message quota.
The online community has some good notices and information about groups and events which might also interest those who are looking for alternatives to supplement their online dating.
The blog is also well worth a read with information about the site and dating in general.
Coverage
The site is 100% Australian owned and operated which means that the team behind Adult Matchmaker know exactly what appeals to their audience.
They've put together a clean and simple dating site that cuts straight to the chase. Registered users can be found across New South Wales, Australian Capital and Northern Territory, Queensland, Victoria, South and Western Australia as well as Tasmania.
The team approves every single profile with the aim of weeding out any fake ones to ensure that all users online are 100% genuine. This is a big plus point and a great point of differentiation with other sites that offer online dating.
Prices
There are several levels of membership which vary in price depending on how long you take each one out for:
| | | | |
| --- | --- | --- | --- |
| Duration | Silver | Gold | Platinum |
| 1 Month | $53.95 | $74.95 | $107.95 |
| 3 Months | $76.95 | $109.95 | $156.95 |
| 6 Months | $107.95 | $152.95 | $221.95 |
| 12 Months | $154.95 | $219.95 | $313.95 |
The benefits of each membership are broken down as follows:
| | | | |
| --- | --- | --- | --- |
| Benefits | Silver | Gold | Platinum |
| Messages Per Day | 4 | 12 | 25 |
| Search result priority | 3rd | 2nd | 1st |
| Chat room access | Yes | Yes | Yes |
| Message filtering | Yes | Yes | Yes |
| Winks per day | 8 | 12 | 25 |
| Private galleries | 2 | 3 | 5 |
| Request private chats | No | Yes | Yes |
| Post community notices | No | Yes | Yes |
In addition, you can also pay $71.96 for a three month subscription to the 'Postage Paid' feature. This allows any member to contact you for free irrespective of their own membership status. It's a good catch-all net to arouse the interests of those users on a trial subscription.
There are also promotions being run on the site at different times. Currently, if you upgrade your membership to a 6 or 12 month Platinum package then you also get a free subscription to Penthouse.
Be sure to check out the Adult Match Maker Youtube channel for tips on using the site effectively:
Final Thoughts
Overall, it is the simplicity combined with the comprehensive search facility that makes Adult Matchmaker such a great site to use.
There are no unnecessary bells and whistles to detract from its core purpose; to put you in front of an audience and for you to be able to search for your ideal match.
There are far too many sites online which claim to do the same thing and try to include too much which just ends up being a distraction.
Adult Matchmakers leaves the business of live sex cams, forums and porn to those that do it best and concentrates solely on offering an uncluttered and simple way to meet likeminded adults online.
Register and set up your profile to get started today.
---
Have you used the site? Were you able to hookup for no strings fun? What did you think?
Let us know your Adult Matchmaker user reviews below.
RLN FEATURED PARTNERS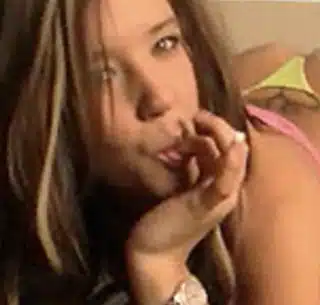 Chaturbate, the Free Cam Heaven
The largest free cam site in the world. Sit back, tune in and fap to thousands of camgirls broadcasting live from their bedrooms.