With a world renowned attitude of open-mindedness when it comes to sex, Kiwis are a liberal bunch.
So, it's no surprise that the sex shop trade is well supported in New Zealand both online and in the high street.
Whilst most Kiwis prefer to do their shopping online, there are still plenty of bricks-and-mortar stores in the South and North Islands that you can browse at your leisure.
A Guide to the Best Adult Stores in New Zealand
In this guide, we take a look at New Zealand's sex shops and give you the rundown on what you can expect when you visit an adult Kiwi store.
---
RLN FEATURED PARTNERS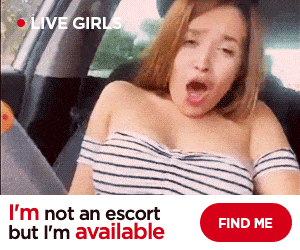 StripChat, #1 for Aussie Cams
Voted Most Innovative Cam Site at the Live Cam Awards, StripChat is Australia's favorite cam site. Watch hundreds of live porn shows for free, chat dirty and get your fap on.
---
Auckland Sex Shops
Let's start with NZ's largest city, where there are a number of excellent porn shops and adult stores to be found.
Gi Gi
222 Khyber Pass Rd, Grafton, Auckland
Tel: +64 9-529 7936
New Zealand's first and largest adult department store, Gi Gi offers a staggering range of sex toys, DVDs and printed material. They stock a huge range of big-name brands including Clone-a-Willy, Be Wicked, Fleshlight and Metal Worx (heavy duty toys).
There isn't much you can think of, in a mainstream market, that Gi Gi's doesn't have; from essentials like lube, vibrators and strap-ons to sex furniture, adult DVDs and electrostim toys. The shop is well designed and will have you exploring the outer limits of your imagination as you decide on what to take home with you to play with.
The store operates a successful online presence and guarantees your order within 48 hours (packaged discreetly, of course).
Gi Gi is open daily from 10.00am to 10.00pm.
Peaches & Cream Extreme
348 Karangahape Road, Central, Auckland
Tel: 09 307 9191
http://www.peachesandcream.co.nz
With a nationwide presence, Peaches and Cream run a mainstream chain of sex shops across New Zealand. The company is 100% Kiwi owned and they operate a successful website presence catering for the home delivery demand with discreet sex toy shopping.
They run an 'Extreme' shop in Auckland on Karangahape Road which offers a wider selection of products from its range. The chain sells all of the essentials and has a good selection of adult DVDs as well as novelty items, clothing and sexual wellness products.
The Peaches & Cream Extreme store is open as follows:
Sunday to Wednesday: 10.00am to 6.00pm
Thursday to Saturday: 10.00am to 10.00pm
Peaches & Cream operate several stores across the North and South Island including Hamilton, Christchurch, Dunedin and Wellington.
Basement
12 Canada Street, Newton, Auckland CBD 1010
Tel: 09 302 2250
Basement specialises in adult products for men and the fetish scene. Operating from a small venue that doubles as a cruise club, Basement is 100% New Zealand owned.
The basement club is run by two gay guys who are welcoming and friendly to help you with your purchasing requirements. Products range from medical, electrical and chastity devices to stimulators, vibrators and massagers.
The store is open as follows:
Monday to Wednesday: 12.00pm to 12.00am
Thursday: 12.00pm to 1.00am
Friday: 12.00pm to 2.00am
Saturday: 12.00pm to 3.00am
Sunday: 1.00pm to 12.00am
Levin Sex Shops
Nice with Spice
256 Oxford Street, Levin 5510
Tel: +64 6-367 5077
Offering a very basic range of sex toys, Nice with Spice is a combined vape and smoke shop. You are likely to find more novelty items than anything in the way of unusual adult toys but they do stock DVDs, magazines and the essentials.
The shop is open Tuesday to Friday from 10.30am to 5.00pm and Saturdays from 10.00am to 3.00pm.
Wellington Sex Shops
Nauti
27 Wellington Street, Te Aro, Wellington 6011
Tel: +64 4-384 5407
Nauti has three stores in New Zealand, the other two being in New Plymouth and Auckland. As well as offering a good website that fulfils fast delivery, the Wellington branch has a good in-store range of products.
The company slogan is 'extraordinarily unordinary' but the products you will find are unsurprisingly mainstream.
Nauti stocks a good basic range of products including clothing, enhancers and toys as well as fetish accessories for beginners. You can find gags, electro-toys and whips alongside wands, dildos and cock rings.
The store is open daily from 10.00am until 7.00pm, except for Sundays when they close at 5.00pm.
Palmerston North Sex Shops
Barberellas
18 King Street, Palmerston North, 4410
Tel: +64 6-355 5126
Barbarellas is one of those sex shops that doesn't promise very much but warrants a closer inspection. They stock a wide range of dongs, dildos and cock rings as well as games, books and dolls. They have some big-name brands on sale at reasonable prices including products from the WeVibe and MetalWorx ranges. They also supply some fetish and bondage accessories including the latest in the sub/dom scene; sound play.
The store is modern and stylish and is well designed to keep you discovering more.
Hamilton Sex Shops
Strictly Adult
564 Victoria Street, Hamilton
Tel: +64 7-838 3368
http://www.strictlyadult.co.nz/
Offering an in-store experience for the 'discerning, up-market client', Strictly Adult is a family run business that has been operating since 1999. The store was remodelled in 2005 to provide an additional 500 sq ft of extra space and also runs an online business.
They stock a good range of DVDs with over 700 titles available in store as well as supplying your basic essentials from pumps, cock rings and strap-ons to lingerie, costumes and novelty items.
Also known as 'the purple shop', Strictly Adult is female and couples friendly and has a good reputation for friendly and knowledgeable service.
The store is open from 9.45am to 5.30pm, Monday to Friday but closed on Saturdays and Sundays.
Dunedin Sex Shops
Cupid Shop
459 Princes St, Dunedin, 9016
Tel: +64 3-477 5266
You can't miss the Cupid Shop in Dunedin, it's bright yellow and painted with cupids but nor should you miss it. This compact little sex shop houses a plethora of sex toys from vibrators, bullets and eggs to costumes, light bondage accessories as well as herbal highs. The business opened in 1972 and is one of the city's longest running businesses and oldest sex shops in the country.
Catering for a mainstream market, the Cupid Shop has a good novelty, gift and costume range but also stocks a wide selection of magazines and DVDs.
The Cupid Shop is open from 9.00am to 7.00pm from Monday to Saturday and 10.00am to 6.00pm on Sundays.
Blenheim Sex Shops
Spicy Nights
35 Queen Street, Blenheim
Tel: +64 3-577 8851
Spicy Nights is a small sex toy outlet in Blenheim operating from a small retail outlet named 'Boots n All'. The Hot Vibes section of this tiny store is basic but can provide some of the saucy essentials you might need if you are in the area. Despite appearances, the boutique does have quite a lot of stock and if you can't see what you want then do ask as they are likely to have it. The company operates a website for home delivery and is more comprehensive than the store itself.
The stores opening times are as follows:
| | | |
| --- | --- | --- |
| Days | Day Shift | Night Shift |
| Monday | No Day Shift | 8.30pm to 12.00am |
| Tuesday to Friday | 12.00pm to 5.30pm | 8.30pm to 12.00am |
| Saturday | 12.00pm to 5.30pm | No Night Shift |
| Sunday | 11.30am to 4.00pm | No Night Shift |
Invercargill Sex Shops
Sinderellas
110 Dee St, Invercargill, 9810
Tel: +64 3-218 8366
Stocking some of the best known names in the sex toy industry, Sinderellas is popular sex shop in Invercargill. The store has a discreet entrance and offers a friendly welcome to new and returning visitors. The company started trading in 2006 and moved to its existing (and larger) premises in 2014.
They service a mainstream market but also accommodate some more extreme tastes with their 'Red Room of Pain'. Dedicated to all things fetish or BDSM, the back room of naughty treats includes 'Bare' bondage accessories, 'Fetish – Fantasy Series' toys and a range of restraints and chastity play.
You can source the essentials here as well as some unusual gifts and novelty items.
Coco Bella
157 Dee Street, Invercargill 9810
Tel: +64 3-218 3157
The Coco Bella sex store in Invercargill stocks a good range of essential sex toys and equipment. The mainstay of the business is to be found in its intimate toys line which includes vibrators, anal/harness and dongs as well as its novelty range.
The store is modern and inviting and the staff are welcoming and friendly. They regularly receive single female customers as well as couples and men. One of the specialty services they provide is with their lingerie range including expert sizing and help on finding that perfect fit. They sell bodystockings, hosiery, matching sets and corsets all in a range of sizes and colours.
The Coco Bella store is open as follows:
Monday to Thursday: 10.00am to 5.30pm
Friday: 10.00am to 6.00pm
Saturday: 10.00am to 4.00pm
Sunday: Closed
Featured image via Peaches and Cream.
RLN FEATURED PARTNERS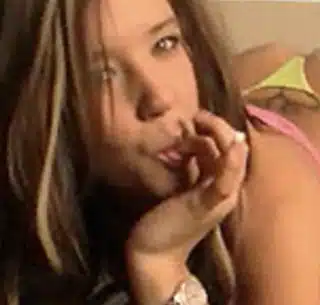 Chaturbate, the Free Cam Heaven
The largest free cam site in the world. Sit back, tune in and fap to thousands of camgirls broadcasting live from their bedrooms.