Got a hankering for some local Kiwi porn?
New Zealand has enviable legislation on the adult sex industry making it one of the best places in the world to work as a prostitute. The combination of liberal mindedness with a healthy attitude towards sex means Kiwis enjoy a good deal of porn on a regular basis; Kiwi girls included.
In this guide, we take a look at what the nation is watching, some popular porn trends and just how long and often we are watching it.
Is it legal to view porn in New Zealand?
Under the Films, Videos and Publications Classification Act 1993, adult material is either classed as 'objectionable' or 'classified'. Classified material is legal to watch as long as the viewer is over the age of 18. Watching porn under the age of 18 is illegal.
Objectionable material might include severe violence, cruelty and of course animals, dead people or under-age participants. Viewing objectionable porn, whether online or via distributed content, is illegal and carries heavy penalties.
---
RLN FEATURED PARTNERS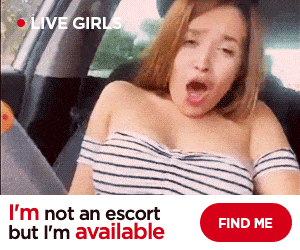 StripChat, #1 for Aussie Cams
Voted Most Innovative Cam Site at the Live Cam Awards, StripChat is Australia's favorite cam site. Watch hundreds of live porn shows for free, chat dirty and get your fap on.
---
New Zealand Porn
There is no doubting that New Zealanders like their amateur porn, searching more (relatively) for local, home-grown talent than for international porn stars.
Kiwis are also regular users of amateur cam sites such as Chaturbate, BongaCams and IMLive — all of which can be used to find local models willing to put on personalised sex shows for considerably less than a professional porn star.
Below we check out the best porn sites for a look at New Zealand porn and just why it's making us hot under the collar.
NZXOnline
From the Kiwi company that brings you top shelf magazines like Kiwi Girl, Cheers and NZX comes online New Zealand porn. Subscribers to the magazine get free access, otherwise new members have to pay a monthly subscription of $9.95.
MyLust
Featuring only homemade amateur NZ porn, MyLust offers a lot of free videos but also has high quality content available for premium users. As an amateur site, you get to find out exactly where these clips were made and, as you can contact users on the system, the site features a lot of hook up action with fans.
Porn Hub
The world's largest porn video upload site, Porn Hub has a good mix of professionally shot and amateur porn from New Zealand. A generic search on the keyword 'New Zealand' returns a vast range of Samoan, Maori and North/South islanders. From busty teachers, milfs and cuckolds to cumshots, twerking and masturbation. Even international porn star, Riley Reid, has a feature video of her holiday in NZ.
Krude Kiwi
With a New Zealand spin on all things adult related, this Kiwi site has free porn pictures, videos as well as cams, articles and some good reviews.
XVideos
Another porn upload site, XVideos has a great range of mostly amateur footage from girls and couples in New Zealand. The site has a dedicated page for pornstars hailing from New Zealand so you can customise your viewing experience to include only homegrown porn talent.
YouPorn
A part of the PornHub network, YouPorn delivers a lot of amateur Kiwi porn with fake taxi and fake doctors being popular search terms.
Porn Trends of New Zealanders
Each year, internet porn giants, PornHub, produce valuable insights into how the world is viewing porn using its online porn video database.
As the world's most popular pornography platform, the stats make interesting reading and are based on their analysis of a staggering 4,599,000,000 hours of porn watched in 2016 – that's the equivalent of 5,246 centuries!
For 2016, the stats reveal New Zealand as the fifth top country for page views on its site per capita (three places above neighboring Australia). The full top ten reads as follows:
| | | |
| --- | --- | --- |
| Ranking | Country | Page Views Per Capita |
| 1st | USA | 221 |
| 2nd | Iceland | 202 |
| 3rd | United Kingdom | 189 |
| 4th | Canada | 226 |
| 5th | New Zealand | 173 |
| 6th | Ireland | 171 |
| 7th | Norway | 158 |
| 8th | Australia | 154 |
| 9th | Sweden | 152 |
| 10th | The Netherlands | 144 |
However, the overall global traffic from New Zealand was just 32nd owing to our relatively 'diminutive' population.
Kiwi Girls
Perhaps unsurprisingly, with our liberal minded ladies, the site receives a high percentage of female visitors; at 35% female Kiwi's make up a much higher proportion of visitors than the global average of just 26%.
In fact, a study undertaken at the University of Otago reported that almost two in five New Zealand girls have used pornography in 2016.
What Kind of Porn are New Zealanders Watching?
In 2016, the top search terms across PornHub's network were for:
Lesbian
New Zealand
Maori
Step Sister/Step Mom
Cartoon
MILF
Teen
Samoan
Lesbians Scissoring
Celebrity Sex Tape
Mom
Massage
Anal
These terms put Kiwi searches firmly into the top five categories of PornHub's library as:
Lesbian
Teen
MILF
Threesome
Hentai
New Zealanders were searching in 2016 for local porn with the most popular relative search terms being:
New Zealand
Maori
Samoan
Kiwi Girl
Pacific Islander
Who are New Zealanders Watching?
As well as locals and amateur porn, the top five porn stars searched for by Kiwi porn punters in 2016 bucked no international trends with Kim Kardashian topping New Zealand's list as the World's 3rd most popular star.
| | | | |
| --- | --- | --- | --- |
| Porn Star | New Zealand Ranking | World Ranking | No of Global Video Views |
| Kim Kardashian | 1 | 3 | 81,601,096 |
| Mia Khalifa | 2 | 2 | 195,122,070 |
| Riley Reid | 3 | 4 | 340,127,141 |
| Lisa Ann | 4 | 1 | 234,170,207 |
| Asa Akira | 5 | 7 | – |
What about Kiwi Stamina?
For some reason one of the most hotly anticipated stats is the one which indicates a nation's stamina; how long does the average visitor stay online for? Well, the worldwide average for 2016 was 9 minutes and 36 seconds (up 16 seconds against 2015) with New Zealanders lasting….10 minutes and 10 seconds. Australia came in at 9 minutes and 44 seconds if you're asking…
The Kiwi Porn Industry
There isn't a huge porn production industry in New Zealand with most content being produced in neighboring Australia or the US. However, there is a huge amateur scene with Kiwi girls keen to show off the local talent.
Perhaps the biggest name in the Kiwi porn industry is Steve Crow. The Kiwi porn king has made his reputation by famously being banned from running any business. The judgement decimated his porn empire; an empire which included a pornography website, running classified advertisements for escorts and a cam site. He was also responsible for launching the 'think for yourself' magazine, 'Uncensored' in 2005. Though not strictly an 'adult' magazine, it was Crow's way of lashing out at the establishment.
After breaching his ban, Crow returned to the headlines in 2015 with a well-publicized return of his venture, 'Boobs on Bikes'. A high-profile publicity stunt featuring topless porn stars on motorbikes, the parade landed Crow in more hot water with the authorities.
Crow is also responsible for the Erotica Lifestyles Expo, an event which promotes sex toys and porn videos which attracts some big international porn industry names including Buck Angel, Nina Hartley and Gina Lynn. Though the event hasn't run since 2015, efforts to return this anticipated celebration of the adult entertainment industry continue.
Buying Porn in New Zealand
The sex industry in New Zealand is a broad one and employs some 8000 prostitutes as well as trades like strippers, erotic masseurs and sex shop owners. The latter group are one of the largest retailers of digital porn excluding the internet. To find a sex shop local to you that supplies DVDs and magazines, you can check out this large NZ adult services directory.
However, you can get easy access to softcore top-shelf pornography at many local stores.
Famous Names in the New Zealand Adult Industry
New Zealand has produced some big names exported across the globe including nude model, Angelina Sky, glamour model, Dylan Sparks and supermodel, Catalina Guirado the latter famously never producing the much demanded porn movie she should have appeared in.
We've also produced some hot Playboy and nude models including Anika Shay, Gemma Lee Farrell, Sonia Dane, Lily Rae, Kylie Bax and, of course, Rachel Hunter.
Notorious primary school teacher, Rachel Whitwell (also known as Lexy), was published in Australian Penthouse before she was sacked, deregistered and banned from teaching.
Adult stars of the film and page include Beth Bennett, Dragonfly and Crimson.
There are some popular amateurs online who have dedicated followings, including:
Miss Alice
An amateur webcam model, Miss Alice is the number one most viewed New Zealand porn star on the popular adult upload site, XVideos. With over 110 videos, 16,000 fans wordwide and a world ranking of 430, Miss Alice is known for her masturbation videos as well as her hardcore camshows. Her videos have been viewed over 27 million times.
Brittney Alexander
With just seven videos being watched over 5.5 million times, Brittney Alexander is the 3rd most popular NZ girl on XVideos. Her videos with Danish porn producers, WankPass, make the most of her angelic, youthful blonde looks and she has built a dedicated fanbas.
SleepfetishgurlNZ
Ranking 4th on the XVideos NZ porn rankings, SleepfetishgurlNZ's specialty is allowing men to have sex with her when she is asleep. Often taking sleeping tablets, this 38 year old amateur porn player lets her husband invite strangers to use her body.
What's the Future for Kiwi Porn?
Though right-wing groups continue to put pressure on the authorities for tighter control over pornography in New Zealand, it's clear that the majority of the population enjoy a healthy attitude towards the adult entertainment industry.
With many nations envying the balance that New Zealanders have over regulation, it is unlikely that there will be any changes to legislation. Which means we can keep enjoying, largely free and, unrestricted access to our favourite online Kiwi porn for years to come.
RLN FEATURED PARTNERS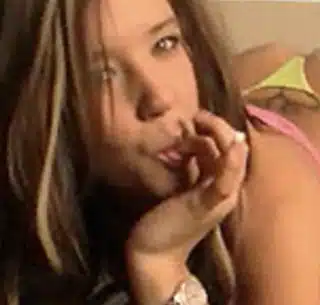 Chaturbate, the Free Cam Heaven
The largest free cam site in the world. Sit back, tune in and fap to thousands of camgirls broadcasting live from their bedrooms.