One of Australia's largest cities, Sydney has it all. From the cultural highs of the city's opera house to the trendy hipster 'burbs of Surry Hills you will be spoiled for choice. In fact, the city is home to over two hundred notable pubs, clubs and bars. So, which ones are the best for picking up some of Sydney's hottest women?
Fortunately, you don't need to spend an entire weekend cruising them all because we've done the homework for you.
In this guide, we take a look at some of the best pickup bars in Sydney.
A Guide to the Best Pickup and Hookup Bars in Sydney
Just a note, gents: While these venues are great for hooking up with women, they are not marketed as 'pick up bars'. Keep your game subtle to avoid getting kicked out!
---
RLN FEATURED PARTNERS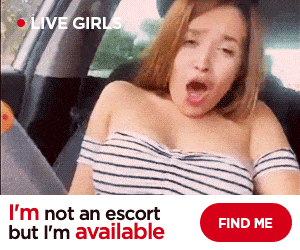 StripChat, #1 for Aussie Cams
Voted Most Innovative Cam Site at the Live Cam Awards, StripChat is Australia's favorite cam site. Watch hundreds of live porn shows for free, chat dirty and get your fap on.
---
The Soda Factory
16 Wentworth Ave, Surry Hills NSW 2010
Open from 5pm until late, Monday to Thursday, 5pm-3am on Fridays and 6pm-3am on Saturdays this popular bar in Surry Hills is always buzzing.
The Soda Factory is a US diner themed bar and hosts regular theme nights and live music. There is a house band and resident DJs to keep the atmosphere pumped and the dancefloor thronged. The place is popular with students and the average age is 20-25.
It's an energetic, eclectic and kooky mix of people who go to the Soda Factory but there is an anything goes kind of vibe which keeps things wild.
http://www.sodafactory.com.au/
Newtown Hotel
174 King Street, Newtown, NSW 2042
Situated in the trendy Newtown residential area, the Newtown Hotel has an inclusive and friendly feel. The area is home to creative types, many of Sydney's large LGBT population as well as students. As a result the Newtown Hotel bar is extremely colourful and offers plenty for the barstool observer. Because of the atmosphere there are usually a lot of singles around making pick-ups almost a foregone conclusion. The bar opens at 11am, offers meat banquets and a beer garden. During the day the atmosphere is quite chilled with acoustic music but it gets more lively after 8pm. The age range can vary depending on when you go but all are made to feel very welcome.
http://www.newtownhotel.com.au/
Freda's
109 Regent Street, Chippendale, NSW 2008
Known for being a party bar and popular with the residents of the Chippendale area, Freda's is a great cruising bar. The midweek scene is lively but with a relaxed vibe and there are still plenty of party people looking to hook-up; however, from Thursday onwards the club gets wild. Expect students, office workers letting their hair down as well as creative types and hipsters. The one thing they all have in common is their love of a boozy night out. Freda's is an arty place, well designed and with a great atmosphere.
Ivy
330 George Street, Sydney, NSW 2000
Notoriously known as 'a sophisticated urban playground for adults', the Ivy bar is big and we mean seriously big.
The space is laid out over serval levels with each area having its own personality; from the Japanese eatery to the Den where DJs belt out tunes with insane bass Ivy has it all. There is a very popular outside pool club with cabanas and gourmet pizzas. Saturday nights host busy party nights with burlesque entertainment, live dancers or circus-style entertainment.
Ivy is one of the words best clubs and the pickings are rich. Thursdays tend to see younger partygoers whilst Fridays seem to attract an influx from the CBD and weekends bring out the classy super-set. If you are looking for a super club with champagne showers then head to the Ivy. A pick up artist's wildest dreams have been realised here…
Palmer & Co
Abercrombie Lane, Sydney, NSW 2000
This 1920s prohibition speakeasy styled bar has a late license until 5am and is a popular hangout for locals.
Live music, flapper waitresses and very friendly barstaff make the place an excellent venue to settle in for a night. It's comfy, intimate and with a slightly naughty atmosphere. Though refined in style, there is an air of debauchery on a weekend. Perfectly situated in a downstairs cellar bar off a narrow alley, Palmer & Co's is a must visit bar.
http://merivale.com.au/palmerandco
The Bearded Tit
183 Regent Street, Redfern, NSW, 2016
Voted Time Out's Best Neighbourhood Bar 2016 the Bearded Tit is a vibrant but cosy pub in the Redfern area.
It's a small venue which is no bad thing as things can get pretty intimate very quickly. The place is friendly with a good selection of drinks and some great music. The décor is quirky which matches the type of people who frequent the bar. Crocheted penises, stuffed animals and unicorns add a kitsch edge to the old-school décor.
The bar has a motto of 'In Memory of Now' and openly displays its policy of no 'racist dickheads, homophobes or sexist wankers'. You have been warned.
---
Are there any great Sydney pickup bars for hooking up that we've missed?
Drop your recommendations in the comments.
RLN FEATURED PARTNERS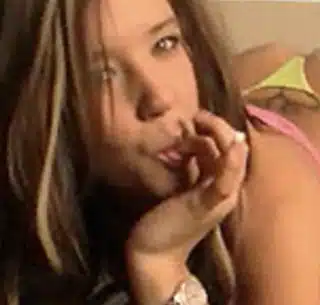 Chaturbate, the Free Cam Heaven
The largest free cam site in the world. Sit back, tune in and fap to thousands of camgirls broadcasting live from their bedrooms.