Planning a night out in Sydney? Need to arrange a stag/buck party with some sexy eye candy?
Besides being home to some of the world's sexiest ladies, Sydney also has some of the world's sexiest strip clubs. From intimate boutique venues to large clubs, formal gentleman's lounges to relaxed bars, the city has got some great places to find topless and nude girls (and blokes too). So, if you are looking for a taste of Sydney's famous adult entertainment, have we got the clubs for you.
In this guide, we give you everything you need to know about some of the hottest strip clubs in Sydney.
A Guide to the Best Sydney Strip Clubs
You can scour our listings below for Sydney's best strip clubs and find the ideal venue for your bucks or hen do, birthday party or other event/function. Every strip club is different and they all run events and promotions so it is worth checking the website before you visit in case they have and deals or offers. Where we have published prices, these were correct as of November 2018.
Lastly, it is also worth checking the dress code details before you visit as some venues have quite strict guidelines and you might not gain admittance if you haven't come prepared.
Disclaimer: We don't work for any of these strip clubs or bars, nor are we affiliated to them in any way. These listings are curated from information that is publicly available around the web. The page is for informational purposes only. You are responsible for any decision to step foot inside these venues. It is strongly recommended that you keep an eye on the costs you are running up as a night out at a strip club can also strip your bank balance!
---
RLN FEATURED PARTNERS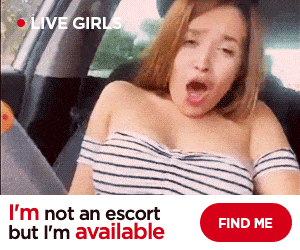 StripChat, #1 for Aussie Cams
Voted Most Innovative Cam Site at the Live Cam Awards, StripChat is Australia's favorite cam site. Watch hundreds of live porn shows for free, chat dirty and get your fap on.
---
Dancer's Cabaret
15 Parramatta Road, Five Dock NSW 2046
Phone: 02 9797 9550
www.dancerscabaret.com.au
A fully equipped sports bar located in the Inner-West suburbs, Dancers' Cabaret is a stylish escape from the demands of modern life.
Offering non-stop table dancing and private rooms, the venue is popular for groups especially bucks parties and corporate functions. Package deals are available but start at around $45 per person which includes reserved seating, 2 complementary drinks and free entry to their sister venue, the Men's Gallery.
The club is situated adjacent to the Illinois Hotel on Parramatta Road.
Dancer's Cabaret is open as follows:
Monday to Friday: Midday to Late
Saturday and Sunday: 7.00pm to Late
---
Dollhouse Strip Club
13 Kellett St, Potts Point NSW 2010
Phone: 0400 955 773
www.dollhousegentlemensclub.com.au
A stylish venue with a great reputation, the Dollhouse is a very popular strip club in Potts Point.
Image via Dollhouse (Facebook).They offer a nice selection of events at the club including VIP rooms, lap and table dancing and body sushi; and all at reasonable prices. As a result, the club is quite popular for corporate functions as well as bucks parties and birthdays.
Of course, the standard shows are a treat and there is a great selection of stunning dancers to see here. Regular events include amateur nights on Tuesdays where you can pick up some tips and tricks from the professionals.
Packages start from $500 which includes entry for 10 people with reserved searing, a beer each and $50 in tipping dollars.
You can even hire the girls for a boat party (see website for details).
The Dollhouse strip club is open Tuesday to Saturday from 9.00pm to 4.00am.
---
Men's Gallery
92 Pitt St, Sydney NSW 2000
Phone: 02 9232 1800
http://www.sydneytabledancingclubs.com.au/clubs/mens-gallery/
Sexy entertainment in a vintage themed strip club in Sydney's CBD. Men's Gallery hires over 30 of Sydney's hottest women. It has 15 exotic showrooms available, as well as The Allure Room, where you'll find extra privacy and extra special attention from the MG ladies.
This is one of the top lap dance clubs in Sydney and it has a number of popular themed nights. Monday is Fantasy Costume. Sunday is dedicated to poker and lingerie, a hybrid night of Texas Holdem Sit-n-Go whilst the famous Men's Gallery show girls strut their stuff in mesmerising lingerie.
Look out for their Miss Men's Gallery competition when 16 showgirls compete to claim the title of Sydney's hottest dancer. It has showcased many stunning models in the past, including a former Miss Nude Australia.
The Men's Gallery is open as follows:
Monday and Tuesday: 6.00pm until late
Wednesday to Friday: Midday until late
Saturday and Sunday: 7pm until late
---
Minx Gentleman's Bar & Restaurant
72 Pitt St, Sydney NSW 2000
Phone: 1300 789 798
www.minxbar.com
Minx Bar is targeted at Sydney's more discerning corporate clientele and is available for private functions as well as for general admission.
Long regarded as the home of Sydney's most erotic dancers and exotic hostesses, the venue combines casual dining with a lounge style bar setting. Shows are run continuously on the main stage plus guests can also get up close and personal.
Prices for dances and private performances are as follows:
Lap Dance – $35
10-minute Private Show – $90
20-minute Private Show – $150
30-minute Private Show – $230
60-minute Private Show – $390
The Minx Bar is open as follows:
Tuesday to Thursday: 6.00pm to 3.00am
Friday: 4.00pm to 3.00am
Saturday: 9.00pm to 3.00am
---
Petersham Inn
386 Parramatta Rd, Petersham NSW 2049
Phone: 02 9560 9658
https://petershaminn.com.au/
Ever wondered how you can make a popular sports bar even better? Adding nude girls will always bring more punters in and that's exactly what this Petersham pub has done. Three nights a week, not only can you enjoy cold beer and live sports buy you can also ogle bikin clad dancers as they strip for your entertainment.
It's a really relaxed way to get your fix of topless entertainment and erotic dances with no pretentions or elite door entry rules. You can simply unwind with a cold one, the UFC on one of the 28 TV screens and a gyrating minx on the stage.
As if that wasn't enough, they also offer:
TAB
Bottle service
Pinball and Buck Hunter machines
Pool table
VIP lounge
If only all community pubs thought the same way……sigh.
Petersham Inn is open daily from 10.00am to midnight (closing at 10.00pm on Sundays); however, strip shows only run on Thursday, Friday and Saturday nights.
---
Sefton Playhouse
54 Clapham Rd, Sefton NSW 2162
Phone: 02 9644 2174
www.seftonplayhouse.com.au
Located over in West Sydney, Sefton Playhouse has been one of NSW's best table top dancing venues since it opened in 1984. It attracts parties and small events for its convenient location and large function room that can accommodate up to 200 guests.
The fun starts very early at Noon most days. Sefton is a suburban favourite with a lively atmosphere, and a large roster of friendly exotic dancers. Look out for the bombshell waitresses and famous 'shower shows'.
Opening hours for the Sefton Playhouse (strip club) are as follows:
Monday to Wednesday: Midday to 1.00am
Thursday: Midday to 3.00am
Friday and Saturday: Midday to 4.00am
Sunday: 4.00pm to 10.00pm
For more information, check out our full Sefton Playhouse review.
---
Twin Peeks Lingerie Restaurant
134 Forbes St, Woolloomooloo NSW 2011
Phone: 02 9356 3440
www.twinpeeks.com.au
One of the longest running stripping-n-eating venues in the world, and it serves a mean lamb shank, Twin Peeks was established in 1999.
Famed just as much for putting effort into the food and wine list as it does in to finding insatiable ladies, the club gets booked up well in advance so you will need to plan ahead for this venue.
A stylish and elegant dining room complete with erotic cabaret style strip shows, you can get a two-course meal as follows:
Monday to Friday – Lunch – $110
Saturday – Lunch – $120
Monday to Saturday – Dinner – $130
Waitresses parade in lingerie and the girls on stage are of a high pedigree with some being ex-Miss Nude Australia, Penthouse Pets or other magazine centrefolds.
You must make a reservation to attend but the Twin Peeks restaurant is open as follows:
Lunch
Monday to Friday: 12.30pm-4.30pm
Saturday : 1.00pm until 5.00 pm
Dinner
Monday to Saturday 7.30pm – 11.30pm
---
Velvet Underground
64 Clarence St, Sydney NSW 2000
Phone: 02 8964 9911
www.velvetunderground.net.au
A modern and friendly gentleman's club in Sydney's CBD, the Velvet Underground offers sexy live entertainment, private show rooms and a fully licensed, well stocked, premium cocktail bar.
Just like most of the city's strip clubs, they offer packages for groups with buck's parties and corporate events being popular; prices can be tailored to suit your budget.
It's a smart enough club with good feedback and reviews from its guests but it doesn't really seem to have any USP or, as the French would say, 'je ne sais quoi'.
The club is open Monday to Friday from 1.00pm and on Saturdays from 8.00pm, closing each night at 5.00am.
---
World Famous Showgirls
39 Darlinghurst Rd, Potts Point NSW 2011
Phone: 02 9331 0690
www.worldfamousshowgirls.com.au
Located in the heart of Kings Cross, the World Famous Showgirls is a fully licensed, full nude club.
The main lounge and bar area features a large stage which has at least three to six ladies dancing at any time with the Mega Show (twice nightly) displaying the talents of 10 women at once.
In addition, there are three private rooms where you can get a more intimate, one-on-one experience but in a space that can seat up to 12 people.
It's not an opulent club or a particularly premium venue but the atmosphere here is legendary and certainly makes up for the lack of plush seating or marble statues.
Check out their website for some tempting images of the current set of dancers.
The club is open daily from 8.00pm until 3.00am with a 1.30am lockout.
---
Male Strippers in Sydney
Of course, the hens parties in Sydney also crave some nude and topless entertainment so it's only fair that you can book male strippers and performers.
Most of the guys are only available for private functions but there is something to be said for getting a delivery. If you fancy adding beefcake to your hen party menu then try one of these companies for a quote:
---
You don't have to go to a strip club to watch a strip show.
There are plenty of adult cam sites where amateurs will do just about anything for your entertainment.
Some of our top recommended sites for getting an online striptease include:
Can you find Aussie girls on these sites? Yes, but there are literally thousands of cam girls from all over the world.
Worth checking out.
---
Got a recommendation for a Sydney/NSW lap dance bar that we've missed?
Let us know below.
Featured image via Wikipedia.
RLN FEATURED PARTNERS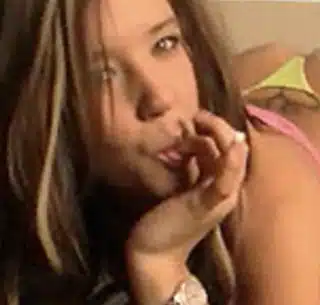 Chaturbate, the Free Cam Heaven
The largest free cam site in the world. Sit back, tune in and fap to thousands of camgirls broadcasting live from their bedrooms.