Looking for a striptease in Perth? Keen to enjoy a bucks night at one of WA's top lap dance bars?
One of your options is a night at the Dolls House Gentlemen's Club over on Charles Street. This North Perth strip club is known for its wild lap dances, exotic pole dancing and regular slew of buck and hen parties.
In this guide, we'll take a look at the best that Doll House has to offer, some information on the club, expected prices and their regular events.
Doll House: A Guide to the Perth Strip Club
Established over a decade ago, the Doll House Strip Club is one of Perth's original adult entertainment venues. Offering a host of beautiful women to entertain you, the Doll House provides lap dances, striptease and shows.
One of the biggest selling points for the Doll House is the late night closing; with most strip clubs in Perth closing at 2am the fact that this venue stays open until 5am is a crowd-pleaser.
The club holds a free nightly draw every Thursday for the chance to win one of three free lap dances. Every Friday is fantasy night as the dancers dress up in a range of erotic costumes; from nurses and warriors to dominatrix and naughty school girls.
There are regular special events from jelly wrestling to mechanical bucking bulls and competitions. Their website has all of the details.
The dress code is neat but casual and the club stresses that as long as you don't turn up in shorts, sports strip and a beanie you should be fine. Smart jeans are okay but guests are reminded that the dancers respond well to well-dressed men. As professional entertainers, the women like a man who behaves professionally too. Photo ID is recommended.
Overall the Doll House strip club is geared at providing a relaxed environment without pushy dancers, expensive drinks and just flesh; the founder, Tony Gurgone, wanted the club to offer a classy but informal experience. The girls are flirtatious, the staff helpful and the crowds are usually warm and well-behaved.
Here's a sneak peek inside one of the best Perth strip clubs, courtesy of the Doll's House Gentlemen's Club YouTube channel:
---
RLN FEATURED PARTNERS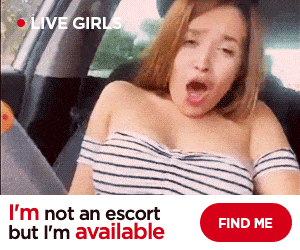 StripChat, #1 for Aussie Cams
Voted Most Innovative Cam Site at the Live Cam Awards, StripChat is Australia's favorite cam site. Watch hundreds of live porn shows for free, chat dirty and get your fap on.
---
Facilities at Doll House
The club has two bars and a spacious main area as well as podiums for the dancers and a big stage.
There are VIP Lounge Booths that offer full bar service as well as premium access to the best dancers. These booths can be booked for your party and come with a range of packages including free tipping dollars and lap dances.
There are pool tables at the Doll House to enjoy with friends.
Services
The club hosts a range of events from regular 'Chase the Ace' Thursdays to Full Fantasy Fridays, Date Nights and Bucks Parties.
In fact, the venue does well from bucks parties and gears a lot of its VIP packages towards such events. The ritual buck strip tease is part of most of the packages as is a free membership for the organiser!
The dancers perform regular shows and are available to engage in lap dances for your private entertainment.
You are reminded that the dancers are not prostitutes and will not be solicited into providing additional services.
The standard rules of lap dancing apply and you are asked to remember not to touch the dancers with your hands, to treat the ladies respectfully and to not behave in an offensive or lewd manner.
Drinks are not permitted during a lap dance.
Tipping at a strip club will guarantee that you make a flirtatious connection with any given dancer and is part of the experience.
It is worth noting that the Australian Poker League also plays from this venue so be sure to check out their details if you want to tick two things off your to do list on one night.
Prices
Please note: Prices are correct at the time of publication but may have changed since. Please check the respective websites for the most up-to-date pricing.
The entrance fee is $15 although ladies can access the club free.
Membership prices start at $100 which will allow you and a friend to enjoy free entry for six months. Other perks include exclusive access to member only events, priority drinks service and no queuing in line.
Standard lap dances last about 10 minutes and cost around $80 though this will vary depending upon your powers of negotiation. Each dancer has their own charges and can provide a lengthier experience depending on the price you are willing to pay.
Date night packages start at $240 which includes a free bottle of champagne, ten-minute couples lap dance, free entry and a VIP couch.
Opening Times at Doll House Perth
The Doll House is open Wednesday to Saturday from 8pm to 5am.
Location
The Doll House is situated at 329 Charles Street, North Perth.
Here's a map of the location:
With an entrance opening directly on to State Route 60, the Doll House is easy to find and benefits from plenty of nearby street parking.
Contact Info
Looking to get in touch with the Doll House?
Here are the contact details you'll need:
http://www.dollhouse.com.au/
Phone: (08) 9227 7029
Twitter: @dollhouseperth
---
Visited Doll House Perth recently?
How was your night? Let us know thoughts and reviews below.
RLN FEATURED PARTNERS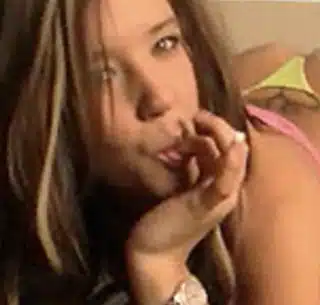 Chaturbate, the Free Cam Heaven
The largest free cam site in the world. Sit back, tune in and fap to thousands of camgirls broadcasting live from their bedrooms.