Don't be confused by adult industry lingo!
All industries have their own jargon and navigating your way around online advertising for escorts or reading forums, guides and websites can sometimes throw up a lot of questions marks. Unusual acronyms, terminology and slang is common in the sex industry and, whilst many of these can, at first, seem obvious, we thought we'd put together a dictionary of the most frequently used to help you navigate your way through the maze.
In this glossary you will find all the common terminology that you might come across in the sex industry, from strip clubs to brothels, escort guides to massage parlours as well as forums, guides and other online advertising.
---
---
We've also covered specialist terms in our A-Z Guide to Erotic Massage where you can find out what the difference is between a Lingham and a Yoni or Nuru and Tantra.
A
AMP: Asian Massage Parlour. A body rub salon where the staff are predominantly Asian (usually Thai or Chinese).
AAMP: Apartment Asian Massage Parlour. An AMP that is based in a residential premise rather than a commercial one.
ABC: American/Australian born Chinese
ABJ: American/Australian born Japanese
Agency: A commercial organisation that manages the bookings for service provides (usually escorts).
Analingus: Oral sex licking to the asshole.
AO: Asian Only, commonly found with AMPs who will provide Full Service only for Asian customers.
Asian Cowgirl: Sex position where the girl is on top, squatting.
ASP: Adult Service Provider. Can refer to an escort, prostitute or masseuse. Basically, any person who works in the adult industry who provides personal sexual services.
ATF: All Time Favourite
ATM or A2M: Ass to Mouth. Used when describing an ASP who receives penetration from the ass and then takes it orally.
Attempts: Trying to orgasm.
B
Babyback: Young, attractive and petite Asian girl
Bait and Switch: Used to describe a scam where a different ASP shows up to a call than the one who was advertised. This is usually a big downgrade from the pictures originally used (can be common on free classified sites with cheap escorts
Balloons: Breast implants
Bareback: Penetrative sex without condom
BBBJ: Bare Back Blow Job or getting a gobbie without a condom. Also called Uncovered.
BBBJTC: Bare Back Blow Job to Completion: An uncovered gobbie to completion, in mouth. Sometimes BBBJTCIM.
BBBJTCNQNS: Bare Back Blow Job To Completion, No Quit, No Spit.
BBBJTCWS. Bare Back Blow Job to Completion with Swallow
BBBJWF: Bare Back Blow Job with Facial
BBFS/BBS: Bare Back Full Service/Sex. Penetrative intercourse without using a condom.
BBK: Big Beautiful Knockers
BBW: Big Beautiful Woman
BCD: Behind Closed Doors. A private and discrete service.
BDSM: A combination of the three common kink abbreviations, B/D (Bondage and Discipline), D/s (Dominance and submission), and S/M (Sadism and Masochism)
BFE: Boyfriend Experience. A term used when using a prostitute where the bloke looks after the ASP as he would a girlfriend (see GFE).
Birdwatching: See BBBJTCWS
BJ: Blowjob, oral sex or a gobbie
BLS: Ball Licking and Sucking
Blue Pill: Viagra
Butter-Face: A term used to describe an ugly ASP, as in 'Everything looked good on her, but her face'.
BYOC: Bring Your Own Condom
C
Call Girl: An Escort who comes to your hotel room or place of work/residence.
Cash and Dash: Any ASP who accepts money upfront and then leaves before providing a service.
CBJ. Covered Blow Job. A gobbie given with a condom.
CD: Cross-dresser.
CDS: Covered Doggy Style. Penetrative sex performed doggy-style with a condom.
CFS. Any and all fully penetrative sex performed with a condom. See Full Service.
CG: Cowgirl. Sexual position with the girl on top, straddling and facing you.
CIF: Cum in Face
CIM: Cum in Mouth
CMD: Carpet Matches Drapes. Pubic hair the same as hair colour. Usually used to describe a natural blonde.
CMT: Certified Massage Therapist. A professional masseuse.
Cornhole: Anal sex
Cougar: Older woman who has sex with younger men.
Cover: Condom
Creampie: Cum inside vagina.
Cruising: Looking for streetwalkers, usually driving.
Cunnilingus: Oral sex performer on a woman.
Cups of coffee: Orgasms or releases.
D
DAP: Digital Anal Probe. Inserts finger in the anus.
DATO:   Dining at the O, Analingus, oral sex performed on the anus.
DATY: Dining at the Y, Cunnilingus, oral sex performed on her.
DDE: Doesn't Do Extras.
DDG: Drop Dead Gorgeous
DDP: Double Digit Penetration; using your fingers to penetrate the ass and vagina.
Deep Throat: See DT.
DFK: Deep French Kissing
DIY: Do It Yourself. Used to describe a massage where you are left to finish the job (masturbation).
Doggie: Sexual position performed with the girl on her hands and knees, man behind.
Dogging: A British term for sex in a public place, commonly watching others have sex in public,
Donation: Often used as a term for payment for services instead of a fee or a charge. Commonly used in swingers' venues.
Double Penetration: See DP.
Doubles: A threesome performed with one man and two girls.
DP: Double Penetration. Two guys on one girl. Can mean two dicks in one hole or anal and vaginal.
DSL: Dick Sucking Lips
DT: Deep Throat or where the entire shaft of the penis is taken orally.
DTF: Down To Fuck; someone who is up for a one night stand or casual sex.
E
Escort: A companion for hire, most commonly one who offers sexual services.
Extras: Refers to an adult service such as a handjob, blowjob or Full Service.
F
Facial:   Cumming on someone's face
FBSM: Full Body Sensual Massage. An erotic body massage, often including a handjob
FBSM+: Full Body Sensual Massage with a bonus. This can often be oral sex and/or extras.
FDAU: Face Down Ass Up
Felching: Orally sucking semen from the anus. Opposite of eating a Creampie.
FIA: Finger In Ass
FIR: Finger In Rear
Fire And Ice: A blowjob where the ASP switches between a hot drink and an iced one.
FIV: Finger In Vagina
FKK: Frei-Körper-Kultur (German for 'Free Body Culture'). Can mean a nudist venue or a European brothel.
FOB: Fresh Off the Boat. Usually means someone who has recently arrived in the country, often an Asian immigrant.
FOV: Finger Outside Vagina
Franger/Franga: A condom
French Kiss: Kissing with tongues.
French: Blowjob (sometimes take to mean any oral sex.
FS: Full Service
Full Service: Usually a blowjob plus intercourse (vaginal)
G
Get Brain: A gobbie, blow job, oral sex performed on him.
Get Comfortable: Get naked
GFE: Girlfriend Experience. Describes an ASP who does not watch the clock and allows you to treat her like a boyfriend and usually includes DATY, FS, BJ and DFK. The opposite of a PSE.
GFE+: A girlfriend experience with extras such as anal, CIM etc.
Gloryhole: A hole in a wall (or door) through which a man puts his penis for the purposes of being sucked off by a stranger. Often seen in public toilets and can include intercourse.
GND: Girl Next Door
Greek: Anal sex.
GS: Golden Shower
GSM: G-Spot Massage
H
Happy Ending: Term used to describe a handjob (sometimes a blowjob) at the end of a massage.
Hat: Condom
HDH: High Dollar Hottie. An expensive looking ASP. See also LDH.
HE: See Happy Ending
HH: Half Hour
HJ : Hand Job or manual release.
HM: High Mileage
Hooker: Another name for a prostitute. Also, Street Walker, Lady of the Night and Slapa.
HWP: Height And Weight Proportionate
I
In-call: When a client goes to the ASP such as at a brothel, massage parlour or their place of residence. See also Outcall.
Interpreter = condom
Italian: Sexual activity where penis rubs between butt cheeks.
ISO: In Search Of
L
Lapdog. A customer who worships ASPs to excess.
LD: Lap Dance
LDL: Low Dollar Looker. Cheap and unattractive, the opposite of an HDH.
LE: Law Enforcement
LK: Light Kissing, usually performed with a closed mouth.
LMP: Latina Massage Parlour
LOS : Land Of Smiles. Another name for Thailand.
M
Mamasan. A female manager of a massage parlour.
MBR: Multiple Bell Ringing (see MSOG).
MILF: Mom I'd Like to Fuck. A name for a sexy older woman, see also Cougar.
Mish: Another name for the Missionary position.
Missionary: Sexual position with the man on top, girl on her back lying down.
Mohawk: A thin rectangular strip of pubic hair.
MP: Can stand for Massage Parlour as well as Multiple Pops (more than one 'release').
MSOG: Multiple Shots On Goal or multiple times to cum.
N
Netflix & Chill: A euphemism for casual sex.
Non-Pro: An amateur ASP, civilian, not a professional sex worker.
NQNS: Non-Quitter Non Spitter (Used by ASPs to describe a bloke who just never get there)
NSA: No Strings Attached. Used to describe a one-night stand, hook up or casual sex.
O
Outcall: When an ASP comes to the client, usually at a hotel room or to their residence. See also In-call.
OWO: Oral Without Condom
OWOTC: Oral Without Condom To Completion
P
P2P: Private to Private; a sexual move which is typically performed without a condom where the man rubs his penis on an ASPs vagina without penetration.
Papasan: The male manager of a massage Parlour.
Pash and Dash: A one night stand or casual encounter.
Party Hat: A condom
Pearl Necklace: Ejaculation on the chest of a woman. See also CIF.
PIV: Penis in Vagina
PL: Pathetic Loser
PM: Can mean either Prostate Massage or Private Message (inbox)
PO: Phone Operator; usually the person who takes a booking for an escort or other ASP.
Polly Waffle: Slang for a brothel.
PS: Private Show (usually a lap dance).
PSE: Porn Star Experience; the opposite of GFE, a PSE is someone with a professional attitude who watches the clock but provides an energetic performance. The experience is supposedly similar to being in a porn movie and often includes multiple positions, multiple shots on goal and extras.
PV: Private Viewing (usually a one-to-one strip).
PYT: Pretty Young Thing
R
RA: Relaxation Assistant; a masseuse in a massage parlour.
Raincoat: Another name for a condom.
RCG: Reverse Cowgirl
Reverse Cowgirl: A sexual position with the girl ont op, facing away from you. See also RCG.
Reverse Massage: Used when you get to massage the RA or ASP.
Rimming: Another term for analingus.
RMP: Russian Massage Parlour
ROB: Rip Off Bitch; an ASP who scams or cheats her clients.
Roman Shower: Type of messy play with vomit.
RPG: Role Playing Games
Russian: A titty fuck. See also Spanish and Pearl Necklace.
S
SC: Strip Club
Self-Service: See Do It Yourself/DIY. Where you masturbate to completion.
Semi-Pro: Usually an escort who works on the side.
Shemale: A male to female Transsexual. See also TG.
Shill: Used to describe an insider who generally poses on forums or guest review sites as a satisfied customer.
SO: Significant Other
SOG: Shot On Goal; a single release or cum shot.
SOMF: Sat On My Face
South of The Border: Vagina, cock or, generally, any genital region
SP: Service Provider; another name for a masseuse, escort of person who is paid to perform a service.
Spanish: Rubbing your cock between the boobs of a woman, usually to completion. A tit-job.
Spinner: Term used to describe a very petite and thin girl.
Starfish: Can refer to both the anus, or a girl that is unresponsive in bed.
STD/STI: Sexually Transmitted Disease/ Sexually Transmitted Infection
stroll:     path frequented by street walkers
SW: Street Walker
T
TAMP: Therapeutic Asian Massage Parlour. This differs to an AMP as a place where no sexual activity can be had.
Teabag: Sexual activity where a man squats and puts his balls in his partner's mouth.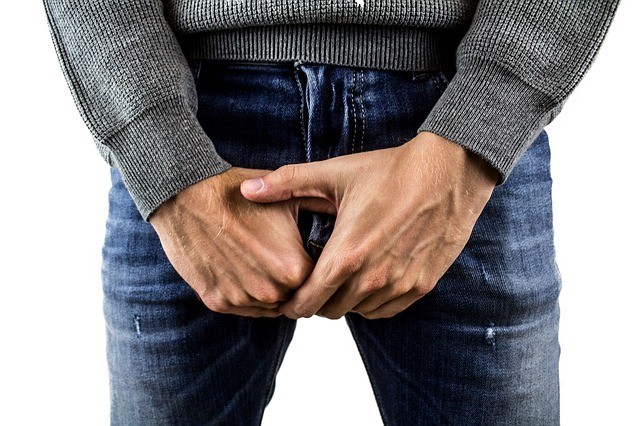 TG: Transgender (see TS).
TGTBT: Too Good To Be True
TLD: Topless Lap Dance
TOFTT: Take One For The Team. Often used in forums to describe when a reviewer visits an unverified and new ASP to provide a review for the group.
Tossing Salad: Analingus
Tranny: See Shemale.
Trip to Islands: Anal sex (refers to Greek).
Troll: Rude and/or ugly ASP.
TS: Transsexual. Someone who identifies as the opposite sex. May have had sex-reassignment surgery from Male to Female (Shemale, MTF or M2F) or Female to Male (F2M or FTM)
TUMA: Tongue Up My Ass. Analingus.
TV: A transvestite. Someone who cross dresses.
U
Uncovered: Sex without a condom (oral, vaginal or anal).
UTF: Untranslated French, a blowjob without a condom. See also BBBJ
UTR: Under The Radar. Someone who does not advertise.
Y
YMMV = Your Mileage May Vary. A phrase used when your experience may differ from those of others. It is generally used to describe service levels that are inconsistent or where an establishment or ASP does not always perform sexual services.
Featured image via MaxPixel.