Want to know more about the NZ Fetish Ball?
The NZ Fetish Ball is New Zealand's most highly anticipated and largest fetish party on the annual calendar. An outrageous gathering of fet-fans and professional BDSM players, the event has previously been held in Auckland, Wellington as well as at its current home in Christchurch.
In this feature, we take a look at what you can expect from New Zealand's premier fetish event including details of the 2018 venue and how you can get your tickets. We also give you a full rundown of the booked acts for this years party.
What is the NZ Fetish Ball?
Taking place on a single evening, this ticket only party is a popular evening out for fet fans and kinksters. Guests are encouraged to dress to impress and to break out only their most scandalous attire. In fact, balls have a very strict dress code and admission is only granted if you have taken the organisers at face value.
Details of the 2018 NZ Fetish Ball are given below along with information on the venue and how to get tickets.
---
RLN FEATURED PARTNERS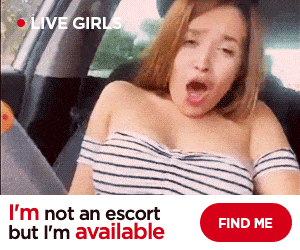 StripChat, #1 for Aussie Cams
Voted Most Innovative Cam Site at the Live Cam Awards, StripChat is Australia's favorite cam site. Watch hundreds of live porn shows for free, chat dirty and get your fap on.
---
What to Expect?
Events tend to start early evening at around 8.00pm and generally run until around 3.00am. Whilst tickets can sometimes be available on the night, it is best to book in advance to avoid disappointment. Let's face it, when you dress up for a NZ Fetish Ball, there aren't many other places you can get into.
The NZ Fetish Ball is a mix of performances, partying and displays with this year's event featuring some talented artists (see below). The venue is split into three main areas with a dancefloor in one, a performance space in another and a couple of bars to help the party atmosphere flow.
Previous events have included themes around Dungeons & Dragons, Vikings and Vixens, Sin City and CosplayTime. You can find images from previous events in the organisers gallery pages which should give you more of an idea about dress codes as well as the kind of performances being run.
The 2018 NZ Fetish Ball: A Gothic Dream
The theme for the 2018 NZ Fetish Ball is 'A Gothic Dream' and confirmed acts include:
DodgyRope
Nyte Mare
Mark & Flygirl (DV8 House Sydney)
Twisted Shadows (Wellington)
The Sugar Tits Showcase
DJ Forge (Auckland)
Lady Jess Stab
In addition, the Christchurch based BDSM group, Uncommon Bonds will be in attendance, no doubt to increase membership numbers and to be on hand to promote an educational event as well as a pleasurable and playful one. They are in charge of equipping the play space and for putting on some demonstrations and displays.
Nyte Mare
Performing at this years' event will be Nyte Mare. Bringing a touch of the Marylin Manson to the occasion, the talented visual performer and drag performer will be pushing the boundaries of social norms in an MC capacity.
Mark and Flygirl (DV8 House Sydney)
The DV8 House in Sydney is owned by Mark, an international bondage performance artist specialising in his own style of Shibari (Japanese bondage). He has a reputation across Australia as well as in Europe, the USA and Japan. Mark's signature style is in suspension bondage and he brings along fellow performers and some slaves to educate and entertain as he rigs his way around the NZ Fetish Ball main stage.
Twisted Shadows
Wellington based 'Ritual Art Performance' group, Twisted Shadows, will be entertaining guests with their latest imagining of 'another universe with themes centred around Blood, Death and Rebirth. A Void space, and the Space in between Space'.
None the wiser? You are not alone but do expect a unique and thrilling performance that manages to capture the stuff of both nightmares and day dreams.
DodgyRope
DodgyRope first performed for the fetish crowds at the 2017 Fetish Ball and his explosive Shibari act is sure to please again.
The SugarTits Showcase
This lingerie show promises to be more than just a sexy catwalk experience and the showcase of the extravagant and erotic product line will be their debut performance. The organisers have promised a 'piece de resistance' for the finale so make sure you stick around to witness it.
Where and When is the 2018 NZ Fetish Ball?
The 2018 NZ Fetish Ball will be held on 17th November 2018 at Halo Bar and Lounge, 66B Wharenui Rd, Upper Riccarton, Christchurch 8041.
Situated in the west of the city in the Upper Riccarton area, the Halo Bar and Lounge is a popular venue for plenty of community events in Christchurch, especially performance art and alternative lifestyle. The space incorporates two bars, a DJ booth and dance room with lazer lighting as well as dance poles and private areas. In all, the venue covers 5000 sq ft and accommodates up to 300 people.
The doors open at 8.00pm with the party running until 3.00am.
Tickets for NZ Fetish Ball
Tickets are available to purchase for the 2018 event and are available via Risque Events and Cosmic Ticketing.
Early-bird tickets are priced at $55 plus a booking fee with any unsold tickets being available on the night at a premium cost.
Further Information
You can find further details and information about tickets for the 2018 NZ Fetish Ball on the event web pages listed below:
Featured image via Facebook.
RLN FEATURED PARTNERS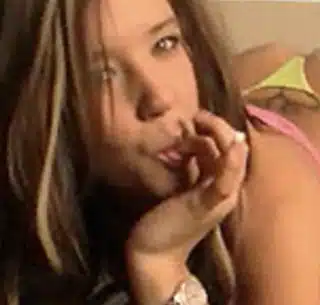 Chaturbate, the Free Cam Heaven
The largest free cam site in the world. Sit back, tune in and fap to thousands of camgirls broadcasting live from their bedrooms.