Perth is a busy city when it comes to open-minded and adventurous couples looking for swinging action.
Are you looking for the best swinging clubs in Perth? The hottest and most reputable wifeswap venues around Western Australia?
From private house parties to specifically designed clubs, this is our comprehensive guide for swingers in the Perth area.
Private Swinger Parties in Perth
The original place to meet up with other swinging couples is the private party.
Usually hosted by another adventurous and open-minded couple each house party has their own unique style and demographic of guest so do make contact ahead of the event and be sure that what they are offering is to your tastes.
We have collected a list of the top private sex parties around Perth and WA.
These include everything from your standard friendly swingers 'meet and greet' to gangbangs, orgies, bukkakes and just about every type of fetishist's thrill you can imagine.
The contacts were submitted to us or collected from other listings around the web.
If you have any venues to add, please feel free to post in the comments.
---
RLN FEATURED PARTNERS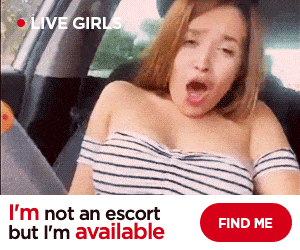 StripChat, #1 for Aussie Cams
Voted Most Innovative Cam Site at the Live Cam Awards, StripChat is Australia's favorite cam site. Watch hundreds of live porn shows for free, chat dirty and get your fap on.
---
North of River VIP Swingers Club
With bookings essential, this private residence is a discreet group of couples and both single ladies and fellas looking to experience an alternative lifestyle.
The hosts offer free finger food and soft drinks but you will need to bring personal beverages and a towel. There is also a spa. Numbers are limited so you should make contact in advance via email to vip_swinger@live.com.au or by calling (04) 0384 9402
Perth Swingers Party
Held every Saturday night at the same venue with private rooms available, members must be under 35 and slim. With a maximum of three guys each week a screening process is in place and enquiries should be sent to Tony at gtroce@hotmail.com
The 3C Club
Meeting a few times each month this select group is open to couples under the age of 40 who are slim and attractive; 3C stands for three couples and each party is an exclusive meeting between just six people.
Membership is dependent on an interview process with existing club members. Parties are held at private residences or a luxury venue and start with a formal meal before the after dinner 'entertainment'.
You can contact the groups organisers Geoff and Kandi by email using the address, ruhorny90@hotmail.com.
Perth Swinger Websites
Okay, so there are clearly a few small and intimate groups that swingers can rely on if they are looking to breach the 'inner circle' of swinging in Perth.
What about more mainstream forums and communities?
Swingers Heaven
With over 2800 members listed in the Perth area, this online directory of swingers is a free to join service and can connect you with other members in your area.
View here: https://www.swingersheaven.com.au
Of course, the membership expands beyond Perth, so if you are willing to travel, you will find a much wider pool of swingers and sex parties.
Perth Inner Circle
Operating as an exclusive meet and greet for swinging couples in the Perth area, Perth Inner Circle is an invitation only group.
The demographic of the couples who use the site are principally professionals in their early 20s to mid-40s who are attractive and intelligent.
Standards are high, so do keep this in mind.
Members are also healthy and fit so the site does not cater for couples where one or both have any disabilities. The group organises parties for its members but stresses that these are not simply 'sex' parties but classy cocktail parties where like-minded couples can meet up.
It is worth noting that the site is free to join and there are no membership charges; this is due to the fact that the site is sponsored by RedHotPie (see below).
View here: http://www.perthinnercircle.com
The Inner Circle is one of the most prestigious swinger groups of its type in Western Australia.
Adult MatchMaker
OK, not exactly a club, but a very popular resource for swingers.
Australia's premier swinging website, Adult MatchMaker has hundreds of registered couples in the Sydney area looking for likeminded people to arrange house parties with.
https://www.adultmatchmaker.com.au/
We know many of you have used this site to great effect, taking advantage of one of the widest communities in Australia for hookups and sex meets.
FYI, the site is also available in New Zealand. But you'll find plenty of swingers in the Perth section alone!
Adult FriendFinder
Similar to Adult MatchMaker but with a massive global reach. AFF is the original casual encounter / online hookup tool.
It has profiles for hundreds of Perth swingers, wife swappers and group sex enthusiasts. All comers welcome but the full site requires a paid membership.
It's worth noting that AFF has a higher concentration of individuals seeking straight-up sex – no strings attached – as opposed to swingers looking to enjoy a community of likeminded enthusiasts.
Red Hot Pie
With over 2 million members across Australia, Red Hot Pie has an enormous database of singles and swingers looking to hook-up.
It's a must visit.
The site lists a range of events hosted by other members as well as swinger clubs. There are regular parties held local to Perth and exclusive member-only events. The site is free to join but there are charges to use much of the site; however, forum and community offer extensive information for swingers in the area so regular users may find membership worthwhile.
View here: http://redhotpie.com.au/
Swinger Clubs in Perth
Are there any clubs or exclusive swinger venues we could recommend in Perth?
Here's a couple to keep on your radar:
Ladies Playground
Formerly a venue in Wangara, Ladies Playground now offers intimate getaways for couples and singles looking for an exciting break. Their website posts details of their events as well as further details about membership.
View here: http://www.ladiesplayground.com.au/
Sensation Swinger's Club
A council approved venue which hosts regular parties every week.
The club has a couple of private rooms as well as large open play area, pool table, sauna and BYO bar area. The nudist adult club is open on Wednesdays from 7pm to midnight, Fridays from 7pm to 1am, Saturdays from 8pm to 2am and Sunday afternoons from 1pm to 7pm.
The club is located at 3/22 Chullora Bend, Jandakot WA 6164 and the organisers can be contacted on (04) 7611 4522.
Club 103
A swinger's club situated in the heart of Belmont, Club 103 is a two storey venue that caters for all. There is a dungeon room for those into bdsm, several private rooms or roped off play areas for those that want others to watch but not touch.
Well decorated and stylishly arranged the club has a classy nightclub feel and does not insist on immediate nudity but, rather, invites guests to 'dress to impress'. There are showers with the restroom facilities.
Club 103 is also open for Transgender/Transvestites on Thursday evenings and offer a make-up room so guests can dress at the venue.
Entrance fees apply and $50 for single men, $30 per couple and $10 for TS/TVs.
Don't expect the most intimate of atmospheres at this location; it's more of a sex fuelled hedonistic night out. But if you're simply looking for a good time with a lot of other horny revellers, jump on in and enjoy the entertainment…
Club 103 is situated at 103 Abernathy Road, Perth, WA with a contact telephone number of (04) 2798 7574.
---
Do you have any recommendations for other Perth swinger clubs and meet-ups?
Have your say in the comments below.
RLN FEATURED PARTNERS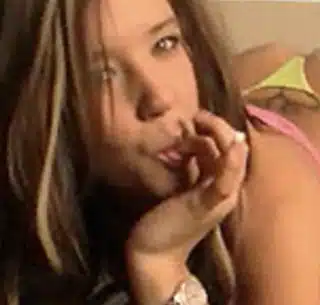 Chaturbate, the Free Cam Heaven
The largest free cam site in the world. Sit back, tune in and fap to thousands of camgirls broadcasting live from their bedrooms.