Kalgoorlie's Questa Casa is famous for being the oldest brothel in Australia.
It also has the title of being the only bordello in Perth that also functions as a tourist sightseeing destination. Sightseeing and full service in one building? Sounds crazy, but apparently that is the case…
In this guide, we'll take a look at the story behind Questa Casa. We'll look at the facilities offered, the conflicting information on whether it is actually still open, and what you can expect at the venue.
Inside Australia's Oldest Brothel
With its bright pink, corrugated tin façade, there is no missing the Questa Casa. Officially the oldest operational brothel in Australia, the venue is a popular tourist destination so the chances of using the services discreetly are quite low!
Known to be operating from as early as 1900, the Questa Casa is situated in the heart of the Kalgoorlie red light district and is a colourful reminder of the days of the Gold Rush when this town was awash with miners and prospectors.
Prostitutes flocked to the area to help the newly wealthy spend their money. Many brothels opened in the area but most were contained in what is now known as Hay Street.
Kalgoorie, built on 'gold, girls and grog', is a colourful town and the management of the site operate daily tours from 3pm to allow tourists over the age of 18 to view this historical and landmark building. The tours are usually very well attended and it is recommended that, if you want to make an early visit, to book in advance. The cost for a tour is $25 and lasts approximately 1 hour and 15 minutes.
There is a 2016 documentary entitled, The Pink House, which gives a fascinating 75min long insight into the history of the building as well as the ongoing battle that the existing madam, Carmel, has to keep her business alive.
---
RLN FEATURED PARTNERS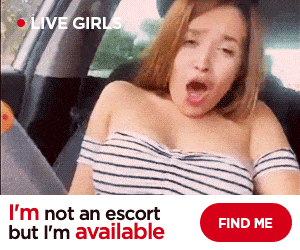 StripChat, #1 for Aussie Cams
Voted Most Innovative Cam Site at the Live Cam Awards, StripChat is Australia's favorite cam site. Watch hundreds of live porn shows for free, chat dirty and get your fap on.
---
Facilities
Also known as the Pink House, the Questa Casa retains most of the period charm that you would expect from such a historical brothel. Many of the original features are still in existence, including the 'starting stalls' from which the nightly action begins.
The rooms are quite small but are happily appointed with more modern accessories however you won't find any luxury conveniences here. The brothel caters to its history and although you won't be getting an 'original' experience, you will find that the facilities are basic.
Needless to say, if you are looking for a 5-star Perth brothel, Questa Casa is probably not the location you are looking for…
Services
Perhaps to avoid confusing tourists who are looking to have a simple tour, the Questa Casa website is a little scant with its detail of the adult services it purports to continue to provide.
Details about the services offered and girls who are working continue to be a little sketchy with some reviews suggesting that the venue does not always operate.
It is worth making a call before visiting this brothel to make sure your journey isn't wasted and to find out how many girls are working.
Services that are offered including hand relief, oral and full sex as well as some extras (negotiated with each lady).
Prices
Prices aren't advertised so it is well worth ensuring that you have fixed a price before getting through those starting stalls.
Reviews suggest that prices are in keeping with other brothels in the area but, if you are requesting something outside of the ordinary such as play with toys or Greek style, always check in advance.
Again, there are conflicting reports about whether this brothel is still open for 'business' so do check in advance to ensure they are open.
Opening Times
Advertising that they open from 6pm 'until the lights go out', the Questa Casa is open seven days per week. The closing times will vary depending upon how busy the brothel gets but their website states that it is the 'girls who determine how long they work, sometimes it's a short night… sometimes a long one'.
If you're planning a late night visit, you might want to pick up the phone first. In case it's a short night.
Location
When Kalgoorlie was busy with the gold rush, prostitutes flocked to the area to help the newly wealthy spend their money. Many brothels opened in the area but most were contained in what is now known as Hay Street.
The Questa Casa is situated at 133 Hay Street in Kalgoorlie, WA 6430.
Here's a handy map of the brothel location below:
Contact Info
Looking to enjoy some adult thrills at Australia's oldest brothel?
Here are the contact details you will need:
http://www.questacasa.com/
Phone: +61 8 9021 4897
---
Have you visited Questa Casa lately? Can you confirm that it's still open for business other than tourism?
Let us know your thoughts, comments, experiences and reviews below.
RLN FEATURED PARTNERS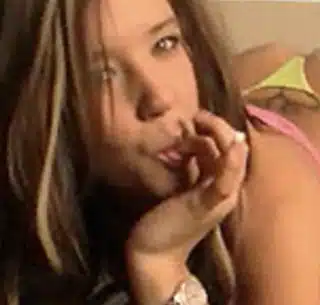 Chaturbate, the Free Cam Heaven
The largest free cam site in the world. Sit back, tune in and fap to thousands of camgirls broadcasting live from their bedrooms.