Want to know how to use Red Hot Pie for hooking up?
This popular casual dating and adult social network has been used by the Australian (and international) swinging community for over a decade to arrange meets. However, Red Hot Pie offers more than just a couples-only lifestyle networking tool. Red Hot Pie is used by almost a million people in Australia for everything from casual encounters and hook ups to orgies, sex parties and threesomes.
In this review, we check out how you can use the site for hooking up as well as exploring more about what the site offers, the costs and whether or not the subscriptions are worth the money.
What's Red Hot Pie All About?
Launched in 2003, Red Hot Pie is an international casual dating site that specialises in providing information for swingers including clubs, parties and personals. The site is also well used by singles and couples looking for casual encounters.
There are four main sites so be sure to hit the right one from within Australia or New Zealand.
All sites have the same basic web pages but they are more geographically suited with their membership bases and, of course, currencies.
Red Hot Pie is owned and operated by the Australian digital media company, Digital Quarter Pty Ltd who are based in Perth. They also have offices in the UK, the Netherlands and USA.
Red Hot Pie is also available in app form for both Android and iOS devices. The app is available to download free from the official Apple App Store and Google Play.
---
RLN FEATURED PARTNERS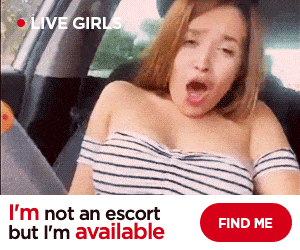 StripChat, #1 for Aussie Cams
Voted Most Innovative Cam Site at the Live Cam Awards, StripChat is Australia's favorite cam site. Watch hundreds of live porn shows for free, chat dirty and get your fap on.
---
Red Hot Pie: The Stats
According to SimilarWeb, Red Hot Pie is the 745th most visited website in Australia and receives over three quarters of a million visitors each month (in peak months, this figure can exceed one million).
The vast majority of visitors to the site are Australian although the site also reaches users in New Zealand, Papua New Guinea and New Caledonia. There is also a small amount of traffic from users in the USA as well as Poland!
With a low bounce rate, users who hit the site stay to browse an average of 7.9 pages per visit with each visit lasting approximately 15.09 minutes.
Depending on the  time of day you hit the site there can be anything from 3,000 to 10,000 other members online which does make it a very interactive website, particularly if you are using the site for hooking up (see below).
It's a very fast site with responsive pages that load quickly and it has an easy navigation system and simple registration process.
Visitors to Red Hot Pie are also likely to reach the following sites with a similar profile:
According to recent data, the gender ratio split of users on Red Hot Pie is 72:28 with the average age of both men and women using the site being 35-49 years.
Using Red Hot Pie for Hooking Up
Signing up for Red Hot Pie couldn't be easier and you can do so using your Facebook login or via an email registration.
Once you complete your profile with some basic details you are good to go; however, the more information you complete, and the more pictures you upload, the better. With so many users on the site, making connections is faster if you have a complete profile.  Certainly, there are some members on the site who will not respond to, and certainly not meet with, people who are not verified and have at least some form of profile pic.
Verification is straightforward and requires users to submit a full face shot in which you are holding a piece of paper with a unique code written on it. You can also verify your mobile phone number by having a code sent to your phone. It's not an essential part of the registration process but does give other members a bit or security that you are genuine. The photo used for verification is not shared publicly on the site.
The design of the site incorporates lots of features and functionality that will be familiar to users of social networking but some of these are only available to fully paid up members (see Costs, below).
So, once you have an account, how do you go about making that first hook up?
There are a couple of ways you can go about finding a date in your area:
The new 'DateFinder' tool can be found in the main menu and allows you to select a day you want to hook up and with whom. Choose from Man, Woman, Couples or Groups and even TV/CD and Transgender users. Then select the age range of your intended partner(s) and then choose from the following types of date:
Anything
Casual Encounter
Fetish Party
Hang Out
Swingers Party
You could be more specific and opt for something more traditional for a date like a sporting event, coffee, dinner and movies or even just be direct and say you want a date for your bedroom.
The tool even gives you some pre-filled date details such as 'Netflix 'n Chill? Takeaway, sexy movies, drinks and take it from there' or you can write your own. Once you have completed the information, you can post the date to the site and wait for interested parties to contact you.
Alternatively, you can search other users 'Dates' to find something suitable and just express an interest directly.
Another way to find a hook up using Red Hot Pie is to browse using the 'Search' tool. Standard members can select an age range, location and proximity to locate other users who are looking for 'Men', 'Women', 'Couples' and 'Groups'. Once you have a list together, you can then use the platform to send an instant message, open a chat or and start flirting.
Premium users get access to more filters to make searching easier as well as being able to send more messages (see Costs, below).
Other Features
As well as offering simple hook ups and ways to meet other lifestyle members from the swinging community, Red Hot Pie also offers a wide range of other features, including:
Directory service for swingers clubs and events.
Community area with access to sex stories, date doctors and useful blog articles
Adult forums for group chats
Amateur pics archive
Travel Plans sections to arrange hook ups on the go
Webcam chat
There is a big community at work on the site and there are lots of interesting groups that are organised either geographically or by interest including fetish and kinks as well as LGBT.
What Does Red Hot Pie Cost
There are three kinds of membership available on Red Hot Pie; Premium, Premium Plus and Platinum. Each level of subscription grants different benefits at varying charges.
| | | | |
| --- | --- | --- | --- |
| Membership Benefits | Premium | Premium Plus | Platinum |
| Monthly cost | $39.00 | $54.00 | $78.90 |
| Quarterly cost | $56.25 | $78.78 | $116.25 |
| Annual cost | $114.00 | $161.16 | $232.44 |
| Daily messages | 5 | 20 | 50 |
| View restricted photos | Yes | Yes | Yes |
| Webcam Chat (cam views) | Yes – 2 | Yes – 2 | Yes – 3 |
| Search list priority | 3rd | 2nd | 1st |
| View listed phone numbers | No | Yes | Yes |
| Request private chats | No | Yes | Yes |
| Mailbox message highlighting | No | No | Yes |
| Guests can message you | No | No | Yes |
| Guests can view your contact details | No | No | Yes |
Membership fees can be paid via a number of online methods including Visa, MasterCard, Bank Transfer and B Pay.
Subscribers also get access to special offers and discounts as a way to reward them for their loyalty.
Red Hot Pie: We Say…
There is no doubt that Red Hot Pie has the user numbers to back up its claims to be one of the most popular casual dating and social networking sites in Australia. And, not only that but, the membership on the site is very active. Forum questions and topics get quick responses and you have access to thousands of people online at any given time.
We like the fact that the site is not only mobile friendly but also comes with its own app to help find a hook up on the move. Both the site and the apps are user friendly, fast and intuitive to navigate.
The free membership is pretty comprehensive and you don't have to upgrade your subscription to be able to get a hook up but it does help.
In terms of coverage, the site does have far more members in the main cities and there are parts of Australia where users are very few and far between. If you live in a township of just a few hundred people, the chances are that even Red Hot Pie wont be able to help you out…but you never know!
Overall, the site lives up to its reputation and offers guests and members as much as they promise. Hook ups are certainly very possible but, as with anything in life, you get out what you put in so make sure you complete your profile fully, get verified and be interactive.
Featured image via Red Hot Pie.
RLN FEATURED PARTNERS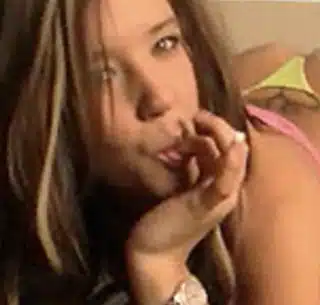 Chaturbate, the Free Cam Heaven
The largest free cam site in the world. Sit back, tune in and fap to thousands of camgirls broadcasting live from their bedrooms.