We're so used to sexual acronyms and euphemisms from running the Red Light Network that we sometimes skip over what they actually mean for our newer readers. Sorry!
Some of those readers, unwilling to look like a novice on a forum, never ask the question. Well, we received a comment yesterday from a first time visitor who couldn't get his head around the idea of 'NSA fun'. Not the principle itself — just the acronym!
So, what does 'NSA fun' actually mean when we browse online dating, personal ads and classified websites? That's what we're going to explain in this post, as well as a boatload of other sex acronyms…
What Does NSA Fun Mean? A Definition
Simply, NSA stands for 'No Strings Attached'; it means the person using it is looking for a casual encounter with no expectations, beyond sex, for both partners.
Used properly the phrase, NSA fun, is a short and effective way of stating that you aren't interested in getting involved in a relationship.
The very definition of no strings attached is perfect for applying to a sexual encounter and covers exactly what a lot of people are looking for; uncomplicated, no holds barred and unlimited.
The beauty of the phrase is that it indicates that someone is interested in a sexual relationship – the terms of which are open to be agreed.
---
RLN FEATURED PARTNERS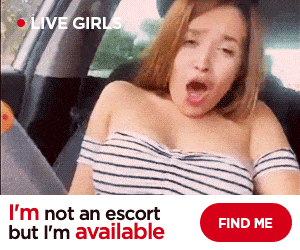 StripChat, #1 for Aussie Cams
Voted Most Innovative Cam Site at the Live Cam Awards, StripChat is Australia's favorite cam site. Watch hundreds of live porn shows for free, chat dirty and get your fap on.
---
Differences in NSA Fun
NSA fun hook ups vary hugely depending on the people involved and can evolve from a one night stand to a more regular source of sex with the same person; without ever getting involved in a 'relationship'. The rules are very much up to the parties involved; what is tacit is that the agreement is based purely on a sexual basis.
People of all backgrounds use NSA as a way of searching for others interested in casual sex. Married women who are looking for an affair, couples interested in cuckolding or just highly sexed ladies who are happy to sleep with multiple partners to get their kicks.
There are also plenty of different ways to get this message across and the variations change geographically and by age.
In some areas, people use other terms like casual encounters, one night stands, hook-ups, friends with benefits, sugar daddies or fuck buddies.
Each variation of the term can have slightly different connotations for the person using it.
Let's take a look at a few of them:
Sugar Daddies
What is a sugar daddy?
Used to describe the relationship between an older man and a younger woman, sugar daddies are often wealthier men who don't pay for sex in the strictest sense of the word.
However, sugar daddies are expected to give their ladies expensive or lavish gifts; in return, they get to have sex with much younger and, often, very attractive girls. Once again, the formalities of this arrangement are based on their being no strings attached with no party looking for a traditional relationship.
Sugar daddies are often successful and rich professional men who don't have time for, or want, a girlfriend but they may want to arrange a sexual relationship with just the one, or a few, partners.
It can suit many men as an alternative to prostitutes. A lot of women, or sugar babies, also prefer the simplicity of such an arrangement; they get to have regular sex with one, or perhaps a couple of, partner(s) and get treated well into the deal. The benefit for them is that there is no stigmatisation, or legal issues, over prostitution.
Friends with Benefits
What is a friend with benefits?
Also known as fuck buddies or booty calls, friends with benefits is another take on NSA fun.
These arrangements are mutually beneficial between two (or more) parties who are looking for regular sex with the same person but without any expectation of that evolving into a relationship.
There is usually no payment of any kind involved. This kind of understanding suits a lot of people who aren't comfortable with the idea of multiple partners, paying for sex or the risk of becoming involved with someone.
Where to find NSA fun
There are plenty of places to find NSA fun:
Free classified personal sites such as Craigslist, Locanto, Cracker, Backpage and Chaos Ads.
Paid NSA sites such as Adult Friend Finder, Fuck Buddies Australia and Sex With No Strings.
Via a paid escort service.
Other Terms Used in Classifieds
When it comes to scouring the classifieds and decoding what people mean when the advertise in the personals, there are several other terms which might confuse. So, we've put together a list of the most common acronyms used:
| | |
| --- | --- |
| Acronym | What does it stand for? |
| M4W or W4M | Man looking for a woman or Woman looking for a man |
| MW4M or MW4W | Couple looking for man (or woman) |
| TV/TG | Transevestite/Transgendered |
| M4T | Man looking for (usually) transsexual |
| TS/CD | Transsexual/Cross dresser |
| W/E | Well endowed |
| BBC | Big Black Cock or Big Black Cunt |
| BBW | Big Breasted Woman or Big Beautiful Woman |
| GWF/GWM | Gay White Female/Male |
| GBF/GBM | Gay Black Female/Male |
| LTR | Long Term Relationship |
| PNP | Party and Play |
| SWS | Sex Without Strings |
| FWB | Friends with Benefits |
| DTF | Down to Fuck |
| DDF | Drug and Disease Free |
| B&D/BD | Bondage & Discipline |
| MWC | Married White Couple |
| WS | Water-sports |
To reiterate:
NSA = No Strings Attached.
NSA stands for adult fun, thrills and zero commitment. 😉
RLN FEATURED PARTNERS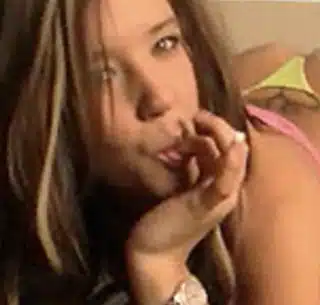 Chaturbate, the Free Cam Heaven
The largest free cam site in the world. Sit back, tune in and fap to thousands of camgirls broadcasting live from their bedrooms.