Looking for an adult massage in Adelaide? How about a delicate and erotic body rub with a happy ending?
We've compiled a guide to Adelaide's best erotic massages, with a selection of independent masseuses as well as some parlours that are known for their sensual body rubs and body slides.
Need to unwind and melt away the stress? The relaxing treatments below, curated from around the web, offer a variety of 'happy endings'.
A Guide to Erotic/Sensual Massage in Adelaide
Ready for some intimate and sensual body rubs?
---
RLN FEATURED PARTNERS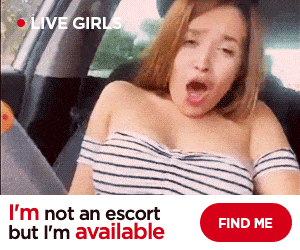 StripChat, #1 for Aussie Cams
Voted Most Innovative Cam Site at the Live Cam Awards, StripChat is Australia's favorite cam site. Watch hundreds of live porn shows for free, chat dirty and get your fap on.
---
Lourdes
16 Halifax St, Adelaide SA 5000
Phone: (08) 8212 5800
http://www.lourdesadelaide.com.au/
Lourdes is located just 5 minutes away the Adelaide CBD area. It is an adult body rub service dedicated to what it describes as the ultimate sensual and erotic massages.
The proximity to the business district is perfect for anybody looking to unwind after work. These ladies are hand selected for their gorgeous looks and their ability to ignite skin with their bare touch. Many are young students aged between 18-21, whilst others are late 20s and early 30s.
You'll find Adelaide college girls with a mix of other international students, some from as far away as the Netherlands.
Lourdes offers a standard adult massage service, as well as a luxury spa experience. The ensuites are kitted out with mirrors for you to watch every sensual touch of the ladies, including every last body slide.
Lourdes also offers a membership package with the following perks:
$50 off massage on every sixth visit.
$20 off the luxury spa experience (all members)
Lourdes claims to offer the 'classiest' erotic massage in Adelaide. If you're looking to be pampered by young sexy Aussie babes somewhere close to the busy CBD, chances are you'll be greeted warmly here.
---
Stephie's Erotic Massage
65 Kensington Rd, Norwood SA 5067
Phone: (08) 8333 2102
http://www.stephies.com.au/
This erotic massage parlour in the suburbs of Norwood is located in a maisonette with several ladies offering personal massages that will put your mind and body at ease.
The rooms are clean and simple with an orange and red glow. They are designed to lull you in to a peaceful relaxation with the gentle waft of incense and ambient music all around you. Of course, whether you manage to relax under the body slides and firm touch of their ladies is another question.
Stephie's aim to recruit young masseuses that are well groomed, gorgeous and in possession of a 'special something' that dazzles their clients.
You can call in to discuss who is available and when. The rates are slightly cheaper than what you'll find for body rubs in the Adelaide CBD.
---
Blue Room Babes
Payneham Road, St Peters, Adelaide
Phone: 08 8363 1563
http://blueroommassage.com.au/
A selection of beautiful masseuses offering erotic body rub services in Adelaide.
From their website:
Blue Room Babes is the most highly reviewed and recommended establishment for sensual massage Adelaide. We may not be a full-service provider, but we do offer the erotic massage Adelaide knows is guaranteed to please. Enter Blue Room and unwind in our private and elegantly appointed massage parlour as our well-groomed and sensual girls indulge your senses. Don't just get an ordinary massage. Let Blue Room Babes provide you with the best sensual massage Adelaide can offer.
---
House of Ann
1 Ann St, Thebarton SA 5031
Phone: 08 8354 2880
Website currently unavailable
Email: enquiries@houseofann.com.au
UPDATE 2019: This venue appears to be closed.
This erotic massage parlour is filled with young and gorgeous Australian beauties, most of them aged under 25. It is located a brisk 3 minutes from Adelaide City and only 5 minutes from the airport.
House of Ann has three themed rooms, each lavishly decorated with ornate statues and fine details. They are the Blue Room, a Presidential suite with a private ensuite, the red room with an elevated spa and shower and the green room with a mirror that stretches along the wall to offer a perfect view of the body-to-body rubbing and every twist of that nude massage.
House of Ann is one of the rare few adult parlours to sustain an updated roster, which you can use to see who is available and when. Each day is broken in to two shifts that rotate between the girls: 10am to 6pm, then 6pm til late.
House of Ann Opening Hours:
Monday: 10am to 3am
Tuesday: 10am to 3am
Wednesday: 10am to 3am
Thursday: 10am to 3am
Friday: 10am to 6am
Saturday: 10am to 6am
Sunday: 10am to 3am
The venue has a discreet car park at the rear of the property, as well as a quiet entrance via the back door. Once you arrive, the receptionist will introduce you to the girls.
Various fantasies are listed on their website, including: naughty or nice, roleplays, the girlfriend experience (GFE) and threesomes. We're not entirely sure how they fit in to a standard adult massage, but you get the drift!
Call or email for pricing information.
---
Adelaide 1088 Asian Escorts
Albert Park, 1088 Old Port Rd, Adelaide SA 5014
Phone: +61 450 882 992
http://adelaideasianescort.com/
This is one of many Adelaide escort slash erotic massage services, the likes of which you will find scattered around the center of the city and only lightly advertised.
Their site is rather ambiguous in terms of services offered, although not in the selection of photos of the ladies on their roster. You'll find revealing pics of their girls, including brief descriptions, cup sizes, body types, and so on.
Looks like a roster of around 20+ Asian girls. Thai, Vietnamese, Chinese and Korean.
The shop is open from 10am til 1am every night, except for Fridays and Saturdays when it stays open until 4am.
Check out their website for a scannable WEChat QR code that can be used to get a $10 discount with your first booking.
A Note on Adelaide AMPs
If you take a look at the map below, you'll find a variety of massage parlours. As you should be aware in Adelaide, brothels are illegal. This has the effect of pushing 'full service' underground – it's been known for a while that several erotic massage shops will also offer full service behind closed doors.
The law is quite clear about this (unfortunately), and you should be aware of the consequences before agreeing to any services outside the remit of a typical erotic body rub!
Some of these massage shops have reviews posted, but very few of them have websites.
YMMV.
Of course, you can also rely on personals sites like Cracker, Locanto and Craigslist to provide a never-ending stream of erotic massage adverts.
Anybody who wants a body rub with a happy ending, probably isn't going to have to search far.
---
Looking For Something Different?
Adelaide has plenty of adult entertainment options to choose from, including escort providers, brothels, strip clubs, swinger venues and more. You can read our guides for each and find exactly what you're looking for.
Want to enjoy some action without leaving the house/hotel? There are several online 'sex show' options that might tickle your fancy…
Sites like Chaturbate and Bonga Cams allow you to pay for private cam shows for a fraction of the price of a GFE/PSE. Worth checking out!
---
Disclaimer: We are not affiliated to any of the adult massage providers listed on this page, nor do we recommend you visit them. You are responsible for complying with local laws. These listings are for informational purposes only.
Want to recommend an erotic massage service in Adelaide? Heard of somewhere offering body rubs that we haven't included?
Have your say below.
RLN FEATURED PARTNERS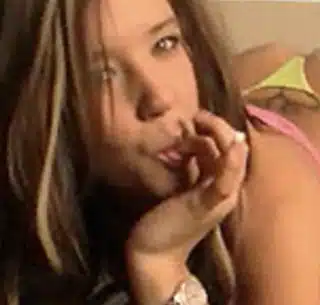 Chaturbate, the Free Cam Heaven
The largest free cam site in the world. Sit back, tune in and fap to thousands of camgirls broadcasting live from their bedrooms.