Looking for a strip club in Adelaide?
Adelaide might have some of the stricter prostitution laws in Australia, but it makes up for that with a selection of popular strip clubs. The city's strip clubs are a great place to host a Hen or Buck/Stag party. Groups will enjoy the 'naughty' fun as well as the factory line of stunning eye candy from South Australia's top exotic dancers. Some are also a great place for smaller groups to enjoy a classic evening at a Gentlemen's club, complete with the private delights and thrills that it may entail.
In this feature, we've pulled together information on all the nude bars and lap dance clubs in Adelaide. We've given you some indication about prices as well as what makes each venue unique.
A Guide to Adelaide's Best Strip Clubs and Nude Bars
We've compiled a guide to Adelaide's best strip clubs and these adult venues for the most gorgeous table, pole and lap dancers in town.
Whilst we've made every effort to ensure that the pricing information is correct at the time of our reviews (November 2018), it is strongly recommended that you check the website for any latest price changes as well as for deals, promotions and special offers that might be applicable.
Disclaimer: We don't work for any of these strip clubs or bars, nor are we affiliated to them in any way. These listings are curated from information that is publicly available around the web. The page is for informational purposes only. You are responsible for any decision to step foot inside these venues. It is strongly recommended that you keep an eye on the costs you are running up as a night out at a strip club can also strip your bank balance!
A last word of caution, most of the strip clubs on this list have their own dress code and it is well worth checking this in advance of turning up to avoid disappointment on the night. We've used this crib list from The Firm as a general guide to what you can and can't wear but, as a general rule, dress to impress and you should be fine.
No rat tails / mullets / mohawks / otherwise crazy hair stylings
No exposed tattoos or piercings
No sportswear or trackies
No offensive jewellery (chains or rings)
No thongs, sandals or work boots
No caps / hats / head wear
No tanktops
No backpacks, man bags or bum bags
No gang colours or prints
Absolutely no cameras or recording equipment
No offensive language
No sign of being drunk or under the influence of alcohol or drugs
---
RLN FEATURED PARTNERS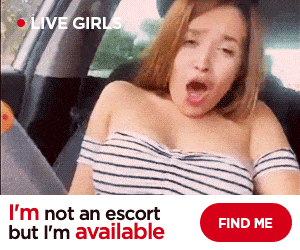 StripChat, #1 for Aussie Cams
Voted Most Innovative Cam Site at the Live Cam Awards, StripChat is Australia's favorite cam site. Watch hundreds of live porn shows for free, chat dirty and get your fap on.
---
Crazy Horse Revue
143 Hindley Street, Adelaide SA 5000
Phone: 08 8231 2064
http://crazyhorse.com.au/
The legendary Crazy Horse Revue is home to the finals of Miss Nude Australia, bringing together the finest showgirls from all around Oz. It is a competition that Australia has dominated on a global scale… even claiming the Miss Nude World title in 2013 through local girl Cassandra Jane. Adelaide is the spiritual home to Miss Nude Australia, so don't miss it!
Crazy Horse hosts plenty of other events, and it has a stage that is glittering with some of the sexiest showgirls in town. The club has a number of interactive stage shows that are classy as well as being sexy. This is not a 'dive bar', it's a high-end club but you can expect prices to match.
Package deals start at around $60 per person (minimum 10 guests) but you can also purchase annual membership which gets you free entry to the club as well as some other benefits, depending on the passport you purchase:
Benefits
Red Passport
Gold Passport
Industry Passport
Yearly Fee
$100
$350
Complimentary
Free Entry
Yes
Yes
Yes
Express Entry
No
Yes
Yes
Table Service
No
Yes
No
Free Drinks
No
1 per visit
$5 Base Spirit

$15 cocktails
Crazy Horse is open Monday to Saturday from 7.00pm to 5.00am.
---
The Firm Gentlemen's Club
142 North Terrace Adelaide South Australia 5000
Phone: 08 8212 6292
http://thefirmgc.com.au/
It claims to be Adelaide's top gentlemen's club and a bar where men are 'treated like Kings' in the company of the gorgeous ladies who work there.
The Firm lays claim to some of Australia's most highly prized showgirls, including some exotic beauties that will take your breath away — either on the stage, or on your lap. If you are that way inclined to enjoy the private dances.
This strip bar has packages starting at $30 per person (2 beers each with a minimum of 10 guests), up to a VIP $200 per head package that includes 2 and a half hours access to an open bar stocked with beer, wine, spirits, Champagne and more (minimum of 15 guests).
The Firm is one of the best nudie bars in all of Australia, and this Adelaide branch is no exception. It's ideal for birthday celebrations, Buck parties or corporate events that could use a little eye candy from Adelaide's sexiest dancers.
The Firm is open as follows:
Wednesday to Friday: 3.00pm to 5.00am
Saturday: 7.00pm to 5.00am
Sunday: 8.00pm to 5.00am
Read our full The Firm review.
---
The Palace
111 Hindley Street, Adelaide South Australia, 5000
Phone: 08 8221 5699
www.thepalace.com.au
The Palace puts the spotlight on a selection of scantily clad showgirls who will work you in to a frenzy on Hindley Street. This is a small and intimate lap dance bar; one of Adelaide's most popular nude bars.
It originally opened in 2002 and was South Australia's first officially licensed gentleman's club. Since then, it has earned itself a reputation for putting on some of the best choreographed and most erotic shows as well as offering a warm and friendly atmosphere to welcome guests.
They regularly feature some big names in the adult entertainment industry with past acts including Pixie Piper, Lucie Bee, Morgan Summers and Janine Jericho.
Nights at The Palace can be pretty exotic and you can see anything from burlesque performances to aerial displays and wet and wild sponge baths. What you can guarantee to see are some seriously talented babes.
Follow The Palace on Facebook for news of special discounts, promotions and events. They are very creative with their social media (including Snapchat) and will usually run deals in conjunction with all major events, including Adelaide Cup Day.
The Palace is open daily from 8.00pm until 5.00am.
---
Pole Position
289 Pirie Street, Adelaide, South Australia 5000
Phone: 08 82272644
A unique strip club with a relaxed and laid back atmosphere, Pole Position has a reputation for breaking the mould when it comes to strip clubs in Adelaide. Unusually for an adult entertainment venue, the drinks prices here are similar to city bar rates and they openly advertise that they 'don't believe in overpriced drinks'. They even run a happy hour from 4.00pm to 6.00pm
Admission is also free to Pole Position (except on event nights). In some respects, the club is similar to any other city bar except for the fact that they have a constant stream of sexy dancers to entertain the guests.
It's a modern club with a friendly vibe and has a good reputation for the quality of its dancers. There's a good range of packages available for group bookings that includes a meal and drinks specials that starts at around $65 per person.
Pole Position is open as follows:
Wednesday: Midday to 9.00pm
Thursday: Midday to 1.00am
Friday and Saturday: Midday to 3.00am
---
Strats
132 Hindley St, Adelaide SA 5000
Phone: 08 8212 6266
A former pool hall and karaoke bar, Strats on Hindley Street now boasts a selection of lap and pole dancers making it a budget gentleman's club for a bucks night.
There isn't (as far as we can tell) a website for the venue making it hard to review what is on offer here but, reviews from the club suggest that, it is a mid-range bar with strip dancers on the side. Good looking girls, friendly bar-staff and some great music on offer at reasonable prices suggest that this place might be one to try out soon. Don't forget to let us know what you thought.
Strats is evidently only open on Friday and Saturday nights from 8.00pm until 7.00am.
---
Adelaide's Best Male Strip Shows
Not to forget the ladies, we've also included the best shows featuring an all-male cast.
Aussie Hunks Australia
273 Hindley St Adelaide SA 5000, Australia
Phone: 0404 106 656
https://aussiehunksaustralia.com.au/
We kick off with a little something for the ladies (or blokes who are into muscled strippers) and, if you're looking to hire sexy flirtatious male strippers your next birthday or hen's night, look no further than Adelaide's premier adult entertainment agency, Aussie Hunks Australia. Performing some of the most entertaining shows and supplying the most sought-after male entertainers and performers right to your door, Aussie Hunks aims to please.
Aussie Hunks Australia provides the perfect, solution for your upcoming hen's party, with great adult entertainment packages to choose from. Providing far more than just beautiful faces and sexy bodies they promise to deliver an unforgettable performance every time that will leave you begging for more. Whether you're looking for a mild strip show or something wild, Aussie Hunks provides platinum entertainment for any situation.
They run a weekly show at their permanent home on Hindley Street with ticket prices being $25 each but you can also book the fellas for private performances as topless waiters or strippers. Prices are currently:
10-12 minute 'G-String Strip Tease' – $220
15-18 minute 'Risque & Raunchy Show' – $280
2 Hour Waitering – $200
And, if your party really fancies something a little different, then you can also organise a life-drawing class with the Aussie Hunks as the subjects. For a fee of $300, a nude model will pose for your pencils for up to 40-minutes.
The Aussie Hunks All-Male Revue Strip Show is open every Saturday from 9.00pm until Midnight.
---
Dante Entertainment
Phone: 0450 769 046
http://danteentertainment.com.au/
Dante's All Male Revue is marketed as the show where 'fantasy meets reality' for the ladies in attendance. It is a staple for hen parties and girls nights out promising fun, excitement, and a lot of hot, sweaty and naked men.
This male strip club on Hindley Street hosts a monthly show (usually towards the end of each month) where ladies can enjoy a parade of police officers, firemen, boxers, 1920 gangsters, Roman gladiators and even…err, pimps.
Guests can enjoy dinner at Bebe's Room off Hindley Street and then walk to the exclusive VIP strip venue for after-dinner entertainment (address provided on purchase of ticket).
Dinner and show comes in at a cost of $60 which includes priority seating at the venue, glass of wine on arrival plus main meal and dessert. If you just fancy the show only then pre-booked tickets are $30 or $40 at the door.
Shows start at 8.00pm and run until 10.00pm.
---
Madame Josephine's
11-14/128 Hindley Street, Adelaide, SA 5000
Phone: 0466 222 244
https://madamejosephine.com/
Madame Josephine's All Male Revue is perfect for groups of women looking to celebrate a Hen party (or wild night out) in style surrounded by some of Adelaide's hottest male dancers, waiters and strippers.
The hosts are hunky topless waiters who will tend to your needs with Champers, cocktails or wine throughout the evening.
These shows are perfect for a girl's night out with various dress-up themes, lots of able men, and a fun party atmosphere that they promise will 'tease and delight your senses'.
They can also arrange to make house-calls to entertain you and your guests at private premises.
The venue hosts shows every Saturday night from 8.00pm (doors open at 7.30pm).
---
Adelaide's Best Private Stripper Hire Companies
We've also pulled together the details of those companies that can provide male and female strippers to attend private functions so you can make sure your event goes with a bang.
Aussie Hunks Australia
Phone: 0404 106 656
This agency provides male strippers and topless waiters Australia Wide.
---
Boobtique
Phone: 0433 006 006
A private company offering the services of women to appear as strippers, topless barmaids or take part in photo-shoots, Boobtique has some premier packages to offer.
They cover all of Adelaide plus the surrounding areas and even as far as Gold Coast and Brisbane for Bucks/Stag dos, corporate events, birthday parties and more.
They have a selection of packages available, including their basic signature show which entails a fully choreographed and nude strip routine for $220. You can also book a lady to appear naked at your buffet table and eat from her body for $260.
Other popular shows include:
Ribbon and Lollipop Show
Mild Lesbian Show
Dominatrix Show (Mild or XXX)
Bubble Bath Show
XXX Vibrator Show
XXXX Fruit and Veg Show
XXX 'Tool Time' Show
XXX UV Body Paint Show
Porn Paradise Show
The limits are really only tied by your budget with the most expensive shows being almost $700. Just don't forget to ask about the Jelly Wrestlers when you make your booking….
---
Busty Babes Australia
Phone: 0404 106 656
A strip agency based in Adelaide that provides female strippers and topless waitresses for bucks nights, birthday parties and gentlemen's nights.
---
Dante Entertainment
Phone: 0450 769 046
http://danteentertainment.com.au/
As well as providing regular shows to the general public for both male and female (see above), Dante Entertainment also hires its performers out for private functions as strippers, topless waiters/waitresses as well as life models, show girls, lingerie/topless DJs/MCs and they even have drag acts.
You can find a full price list via their website as well as some ideas for packages they can provide but it is recommended that you call to discuss your budget and requirements so they can offer you something suitable.
---
Risqué Entertainment
Phone: 0408 650 211
http://risque-entertainment.com.au/
Risqué Entertainment takes bookings for male and female strippers for hen and stag parties as well as other events and functions. They have a big selection of talented models who can offer services ranging from topless waitressing/waitering to poker dealers, lap dancing, R-Rated and X-Rated strip shows and some 'secret shows' that are too exclusive and raunchy to even advertise!
Performances can be themed to suit your event and popular requests include doctors and nurses, construction workers, flight attendants and pilots, school girls and teachers policemen and women as well as BDSM scenes.
There are a range of packages that are pre-choreographed and priced up on their website as well as special offers such as:
Booty Chef Breakfast: Two sexy girls whip up breakfast for you for 2-hours – $400
Jelly Wrestling: 3.5 hours of entertainment with two girls including a large blow-up jelly pool, 400 ltrs of jelly crystals and topless waitressing – $1,100
Waitress & Show: Topless waitress plus interactive novelty show for 2 hours – $350
The company also hire out other entertainment facilities including Beer Pong, Poker Equipment, Stripper Poles and DJ equipment.
---
Looking For Something Different?
Adelaide has plenty of adult entertainment options to choose from, including escort providers, brothels, swinger venues and more. You can read our guides for each and find exactly what you're looking for.
Want to enjoy some action without leaving the house/hotel? There are several online 'sex show' options that might tickle your fancy…
Sites like Chaturbate and Bonga Cams allow you to pay for private cam shows for a fraction of the price of a GFE/PSE. Worth checking out!
---
What's your favourite Adelaide strip club? Have we missed any great nude bars or lap dance clubs that you'd recommend?
Have your say below.
Featured image via Wikipedia.
RLN FEATURED PARTNERS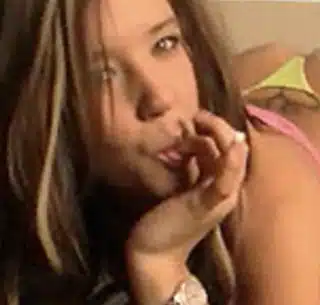 Chaturbate, the Free Cam Heaven
The largest free cam site in the world. Sit back, tune in and fap to thousands of camgirls broadcasting live from their bedrooms.