Are you tired of European and American porn? Want to find the best porn sites in Australia?
There's just something about homegrown Aussie porn that sets it apart from its international counterparts. Maybe it's the locations, the hardcore production qualities or the authenticity of our women but sometimes Australians want their porn to be, well, more local.
In our Australian Porn Guide, we bring you the best sites for watching Aussie porn, both amateur and professional as well as bring you some facts about how us Aussies prefer our pornography.
Whilst there's always space in our hearts for specialist European sites, the glamourous American production qualities and crazy Asian porn, sometimes local is best. So, get ready for our run-down of the best porn sites in Australia where you can crack a fat over genuine Aussies.
What's the Australian porn scene like?
Since the production company that produces the famous Australian porn star, Abby Winters, was prosecuted in 2010, Australian Pornographers generally keep a low profile.
The charge of producing material that may offend a reasonable adult forced abbywinters.com to move to Amsterdam; however, directors and performers continue to produce native adult content for its audiences. Like Alice Springs did in the 80's and 90s some big-name stars have migrated to the U.S.
As is the case with global trends, a lot of what you find on the internet these days is produced by amateurs.
The difference between amateur porn and professional porn is largely to do with quality as well as an assurance that the participants consent to the material being publicly available. For some, it is this last point that can make amateur porn more of a draw; the voyeuristic quality being a big turn on.
Aussies are clearly big fans of amateur cam sites such as Chaturbate, BongaCams and IMLive — with Chaturbate in particularly one of the most highly trafficked adult websites in the country. Adult games are another key staple in the Aussie porn diet with massive year-on-year growth.
Whilst these websites are not strictly pornographic, they serve much the same demographic of users. The trend of amateurs broadcasting from their bedrooms makes for a large audiences of horny Aussies looking to chat or enjoy private shows.
See more: where to find the best Australian cams
---
RLN FEATURED PARTNERS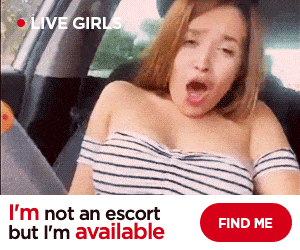 StripChat, #1 for Aussie Cams
Voted Most Innovative Cam Site at the Live Cam Awards, StripChat is Australia's favorite cam site. Watch hundreds of live porn shows for free, chat dirty and get your fap on.
---
Is it legal to view porn in Australia?
Technically speaking, videos that show the act of having sex are prohibited and the Australian Communications and Media Authority could ask for them to be removed).
However it is not against the law to view pornography videos for personal use. There has been plenty of talk about adopting mandatory internet filters for an 'opt-in' style approach to porn but, as yet, these measures have not been put in place.
Vital Porn Viewing Statistics: How does Australia compare?
We're a pretty diverse bunch but us Australians stick together when it comes to porn. We like what we like and it seems the nation has a lot in common when it comes to what type of porn we watch online. The popular tube site, Pornhub, conducted its own research into what gets our engines revving.
Of 91,980,225,000 video views in 2016 (yes, that's 12.5 videos viewed for every person on the planet!), Australia is ranked 8th in the world for total number of hits.
In Australia, the most popular search terms are:
Lesbian
Milf
Asian
Massage
Cartoon
Step mom
Overwatch
Threesome
Anal
Hentai
Australian
mom
The average Australian stays online at Pornhub for 9 minutes and 44 seconds. We rank 5th in the world ahead of those with the least staying power, Cuba (4 mins, 57 secs) and Mongolia (5 mins, 23 secs). Want to know which states last longest? Okay, here's the stamina rankings:
Northern Territory (31 seconds longer than average)
Western Australia (12 seconds longer than average)
South Australia (9 seconds longer than average)
Queensland (average)
Victoria (2 seconds less than average)
New South Wales (5 seconds less than average)
Tasmania (5 seconds less than average)
Australian Capital (12 seconds less than average)
The biggest growth search category for Aus in 2016 was seen in the Virtual Reality category making an impressive leap of 523% year on year.
Note: See this list of the best VR porn sites if you'd like to sample the highly immersive virtual reality genre.
Our favourite porn stars are Kim Kardashian, Mia Khalifa and Lisa Ann whilst Aussie fellas searched the following terms more than any other country:
Australian (unsurprisingly)
Aussie (pull the other one)
Jerk off instructions (really?! Fellas! Seriously?)
We view most of our porn on a Monday and least on a Friday with one in four visitors to Pornhub being female.
Best Australian Porn Websites
So, enough of the statistics and data mining, let's get down to the good stuff.
What are some of the best Aussie porn sites on the web?
We've rounded up a choice of the top premium sites for you to take a look at. These include everything from sexy amateur videos, to marathon sex tapes with some of Oz's top porn stars.
It's not easy to find decent Australian porn out there — and we've seen a LOT of videos that rely on fake accents and downright weird setups (I mean, come on, just because you've crowbarred a kangaroo in to the intro, doesn't mean it's Australian!).
Thankfully, these sites buck the trend…
Aussie Ass
Stacked to the rafters with some seriously hot content is the infamous Aussie Ass.
Producing all of its own content, Aussie Ass is filmed in Australia but the website is hosted in the U.S.
It's one of the top premium Aussie porn sites on the web.
The selling point with this site is in the high-end production qualities, exclusive content and hot models with feature length videos. The material includes cream pies, anal, DP and genuine couples. Fresh content is added weekly so paying for membership gives you a regular feed of new porn from big stars.
Access to the content is via membership only with fees being:
| | | |
| --- | --- | --- |
| Membership | Access | Cost |
| Trial | 7 Days | $5.00 |
| Show Me More | 30 Days | $19.95 |
| Porn Addict | 90 Days | $59.95 |
| Platinum | 180 Days | $99.95 |
Membership with Aussie Ass also gives you discounted access to their sister site, Aussie POV and Samm Rosee's website.
Aussie POV
Another homegrown producer of original content, Aussie POV is a sister site to Aussie Ass.
Access to the content is via membership only with fees being:
| | |
| --- | --- |
| Membership Type | Cost |
| 7 Day Trial | $5.00 |
| 1 Month | $19.95 |
| 3 Month | $59.95 |
| 6 Month | $99.95 |
As with Aussie Ass, you can also get discounted membership of their sister sites with your account.
The focus here is on POV material with plenty of variation and exclusive content you won't see anywhere else. With some of the biggest names in porn such as Kiki Vidis and Samm Rosee, the content is of a high quality both in production and casting.
Girls Out West
https://tour.girlsoutwest.com/
Producing all their own content using amateur Australian girls, this site is pretty unique in the porn world as being owned by, and all content produced by, women. With over 14 years under their belt, Girls Out West has won the 2012 Best Australian Adult Film Website AVA Award.
Their library is big and has over 3000 movies, 315000 images all using more than 870 different girls.
However, it's a membership only site with access being charged monthly as follows:
| | |
| --- | --- |
| Membership Type | Cost |
| 1 Month | $29.50 |
| 3 Month | $47.50 |
| 8 Month | $100.00 |
| 12 Months | $150.00 with free orgy DVD |
| Lifetime Membership | $500.00 |
Fresh content is added daily with additional material such as behind the scenes footage, interviews with the models and interactive content available.
Aus Premium
An Australian owned site that brings a dogpile of video on demand sites. The content is varied and not strictly Australian. The site also has quite a lot of advertising along with a couple of pop ups; however, we've included it here as the content varies in source from a lot of the big tube sites. Also, it's free.
Best Porn Websites with Australian Content
A lot of the big name tube sites have plenty of Aussie content if you use the keywords 'Australian' or 'Aussie' to search. We've picked our favourites for you to browse through.
Our Happy Hardcore
http://www.ourhappyhardcore.com/best-australian/1.html
Hosted in the Netherlands, Our Happy Hardcore is a tube style site that returns a whole host of videos, amateur and professional, based on your search terms. We like this site because its simple and uncluttered by advertising and allows you to search on a single keyword. The thumbnails are big and easy to preview and include plenty of tags to give you a quick overview of the content. But for us, the signature of this site is in the Tag Cloud which allows users to quickly see the hottest content by which words appear larger. Content on this site is predominantly 'teen', 'amateur' and 'hardcore'.
Porn MD
http://www.pornmd.com/straight/australia
Bringing you the results for Australian porn from some of the big name sites, Porn MD is a one-stop shop for most of the tube sites. With one keyword search you can find clips from the likes of Pornhub, Redtube, YouPorn, Tube8, SpankWire, KeezMovies, ExtremeTube, Mofosex and Xtube.
One of the things we like about this site is that you can filter your results by video length as well as selecting from only HD quality clips.
Thumbnails are clear and well sized with an at a glance rating from the host site as well as clip length.
XHamster
https://xhamster.com/categories/australian
Flying the Aussie colours, X Hamster knows what its talking about when it says, "Australian girls are talented sex goddesses eager to try new things in bed."
This tube site showcases mostly amateur Aussie talent with a handful of our top porn stars.
Free to browse and with HD clips to choose from there is plenty of good things to say about XHamster including a good ratings system and a way to view the best rated clips.
Fox Porns
www.foxporns.com/top-australian/1.html
Similar in style to Happy Hardcore but coming from different sources, this repository of Australian porn clips includes lesbian, milf and teen action. There's footage from Gigi Allens, Asa Akira, Dana Dearmond and India Summer.
What we like (in common with Happy Hardcore) is the clean simplicity of the site along with the obscure results from sites like WetPlace, TryBoobs, nuVid, PinkRod and OverThumbs.
Free to use, this site is simply a redirect engine so is fast and easy to use.
The Wildcard
Aussie Porn
This Aussie site is a very basic site to bookmark if you don't want to make a decision on what porn you want to watch. There is no way to search, no way to filter and no information available to preview. What you see is a library of thumbnails, updated daily, which take you directly to the source material. Most of the porn here is not Australian just archived by an Aussie (which is why it makes it on the list but as a wildcard).
We like this site because it gives you a surprise every time and throws up some really unusual sites you might otherwise not have found. A red herring as far as Australian porn goes but nevertheless an interesting site to hit up now and again.
---
So that concludes our list of the best Aussie porn options.
No doubt we've missed some hidden gems and brand new upstarts. If you don't see your favourite site on the list, we want to hear from you!
Let us know in the comments if you have any good or bad experiences with the sites we've profiled.
Plus drop your own recommendations for our readers. Don't be shy! 😉
RLN FEATURED PARTNERS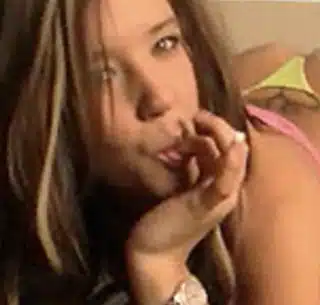 Chaturbate, the Free Cam Heaven
The largest free cam site in the world. Sit back, tune in and fap to thousands of camgirls broadcasting live from their bedrooms.