Want to know more about kinks and fetishes in Auckland?
It is estimated that around 1 in 7 Kiwis are into an alternative lifestyle when it comes to their sex lives. Whether this is swinging or partaking in some kind of fetish, the number of people into something kinky is more prevalent than many people realise. BDSM covers a wide range of tastes including Bondage and Discipline, Dominance and Submission, Sadism and Masochism and, since the global success of 50 Shades of Grey, has reached a more mainstream audience over the last decade. Auckland has a good reputation for its BDSM scene and has plenty to offer kinksters on New Zealand's north shore.
In this feature, we take a look at what the BDSM community has to offer in Auckland. We detail the clubs, dungeons and dominatrix services as well as looking at the best BDSM sex shops and online communities.
BDSM in Auckland
The BDSM community is largely a diverse one and can include people who identify anywhere on the gender or sexuality spectrum; gay or straight, CD/TV/TS/TG and pretty much anything in between. In fact, the kink community are probably one of the most open-minded and liberal groups who live by the motto, 'YKINMKBYKIOK (Your kink is not my kink, but your kink is okay).
Though most people who practice the BDSM lifestyle are pretty private, there are a few publicly listed services and groups where you can break into the Auckland BDSM scene.
---
RLN FEATURED PARTNERS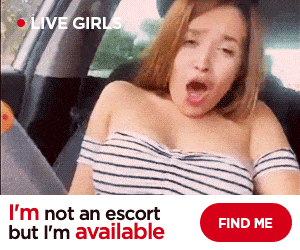 StripChat, #1 for Aussie Cams
Voted Most Innovative Cam Site at the Live Cam Awards, StripChat is Australia's favorite cam site. Watch hundreds of live porn shows for free, chat dirty and get your fap on.
---
Dungeon Hire
We've tried to be pretty comprehensive here and found both professional dungeon spaces as well as swinging clubs that have dungeons within their venue. The latter often have formal arrangements for regular events and parties that may not suit your needs but they may be able to offer exclusive dungeon hire outside of these times.
Some of the dungeons available to hire in Auckland can be booked inclusively with the services of a resident Mistress or they may be able to arrange slaves for you. Don't forget to check out the Dominatrix services below as many professional Doms/Dommes have their own studios.
Studio de Sade
Located just a 10-minute drive from the centre of Auckland and a 5-minute walk from a main trains station, Studio de Sade covers an intimate 60 sqm of space. The venue is decorated in a traditional gothic style with black and red décor.
They offer a comprehensively equipped BDSM dungeon for hire in Auckland and the studio has a whole range of bondage equipment including full-size cage, bondage couch, spanking bench and bondage table with cut-out holes for various body parts.
Other equipment includes
Stocks
4m high Bondage frame with suspension points
Removable leather sling
Removable bend-over pole
Gothic bed with "play sheet" and tie down points
They provide basic impact toys such as canes, paddles and floggers plus bondage rope and cuffs.
The minimum hire period is one hour with the current rates being:
Day Rate – $150 (per 2 hours) between the hours of 11.00am and 4.00pm; shared bathroom.
Night Rate – $250 (flat rate) between the hours of 5.00pm and 10.00am; includes own bathroom.
Choke (Chilli House of Kink)
3122 Great North Road, New Lynn, Auckland
The Chilli Club is a swingers club in Auckland that holds regular events for couples; however, they also rent out their 200sqm play space.
Incorporating a fully licensed bar with several play areas and some BDSM equipment, this offers a private hire opportunity for anyone who needs a larger venue for group events or elaborate scenes.
The club is interested in partnering with their guests to offer innovative play parties, performances and workshops with some interesting events being hosted at the site in the past.
Desire Love Motel
3 Parity Place, Hillcrest, Auckland 0627
The Desire Love Motel is New Zealand's first love guesthouse and was designed to replicate the kind of experience you can get across Asia in these short-time love hotels. Rooms are available to rent by the hour and suites have been equipped to match their intended purpose.
There are six rooms to choose from, each themed in a different style with one suite offering a 'dungeon' experience.
The Desire Love Motel is popular with swingers as well as stag and hen parties but is also an ideal way to hire a dungeon quite cheaply.
If you are paying by cash, then rates start at $100 per hour with additional hours being charged at $70 plus $30 per extra person. Transactions paid by credit card attract a slightly higher fee.
The venue is in a commercial area of Northshore and there is discreet parking to the rear of the motel.
The Desire Love Motel is open from 11.00am to 11.00pm from Monday to Saturday with the last bookings being taken at 10.00pm.
CCK
246C Hobson Street, Auckland Central, 1010
Another swingers' club, located in central Auckland, CCK hosts several parties each week for couples and singles.
Though it isn't a dedicated dungeon, the venue has five play areas and is equipped with a St Andrew's Cross and sex swing as well as black room, grope tent and dancing cage.
The club is open Wednesday to Saturday nights for regular events but may be open to offers for private hire outside of these times. If not, then the parties themselves do offer some opportunity for BDSM play, albeit on the more amateur side of things.
Dominatrix Services
Auckland has quite a few professional FemDoms who provide a range of domination services with some even having their own private studio dungeons.
Lady Jade
Promising to 'liberate you from yourself', Lady Jade is both a sensual sadist and a domineering disciplinarian. She operates out of both Auckland and Whangarei and specialises in role playing, forced orgasm, corporal punishment and power exchange.
She has created her own unique hideaway in Whangarei which is also available to rent and offers a dungeon retreat only a few hours from Auckland. The studio is fully equipped and she takes private rentals from $250 per night including accommodation and sole use of the dungeon. If you would like her company during your stay in Whangarei then she charges $200 per hour.
In Auckland, she provides her services at a rate of $250 per hour which includes the separate hire of a dungeon.
Madam X
http://dommemadamx.blogspot.com/
With over 25 years of experience on the NZ kink scene, Madam X is a seasoned professional mistress offering a range of services, including:
Bondage
Kinky phone calls
Role play
Corporate punishment
Anal play
Cock n Ball Torture (CBT)
Forced Feminsation/Sissy Plau
Chastity play
She is self-confessed sadist and is interested in temporary piercings, hypodermics and wax play.
A touring dominatrix, Madam X visits Auckland monthly and can provide in-call services at a cost of $300 per hour.
Madam Scarlet
Madam Scarlet is a young dominatrix and has played the role of 'Lolita' FemDom for many years. She prides herself on being a more 'cutesy' Mistress. Certainly, if you are turned on by an older woman in thigh high leather boots then this may not be the right service for you.
Typical sessions booked with Madam Scarlet include:
Rope bondage
Adult babies
Impact
Over the Knee Spankings
Forced sissification
Roleplaying and dress up
Rates vary depending on the services you require but you can book an express over-the-knee spanking for $100. Lasting half an hour, you can even book in hand relief for an extra $50.
A size 16/18 with 36G breasts, she is training to be a professional cuddler to extend her post-session aftercare.
Mistress Bridget
Practising for over 15 years, Mistress Bridget has her own private studio in Auckland that caters to a huge range of fetishes and is well equipped with:
Pillory
Whipping bench
Bondage table
Chariot cage
Foot worship stool
Spreader bars, chains and ropes
Bondage chair.
She provides a great selection of fetish services and she is well-regarded for her demeanour which can be as hard as nails or as smooth as silk. Mistress Bridget has her own fetish for hosiery and is rarely seen by her subs and slaves without corsets, cat-suits, basques and PVC is her favourite material. She also loves the art of foot fetish and has a collection of exquisite boots and high heels which she enjoys using for trampling, crushing and ball kicking.
In demand, Mistress Bridget requires at least 48-hours prior to taking any new bookings and rates are available on request.
Mistress Dior
Operating from her own dungeon, Mistress Dior is based in Penrose, just 10km outside of the centre of Auckland. She caters for all manner of fetishes and is experienced at offering starter sessions for newbies and couples as well as offering hardcore and extreme services for more seasoned players.
The dungeon itself is an impressive set-up and covers 240 sqm of space stuffed with the most comprehensive collection of deviant toys, accessories and devices you are likely to see in New Zealand.
Mistress Dior specialises in bondage, anal play, sensory deprivation and corporal punishment but can also cover medical play, forced feminisation, adult babies, electro-stim and anal training.
She is only available by appointment and is discerning about new clients. Fees start from $250 per hour with a short spanking (20-minutes) being available for $100.
Mistress Sophia
Mistress Sophia is a touring Dominatrix that visits Europe, the USA and Australia to deliver her services but is actually based in Auckland. Here, she has her own purpose-built studio with suspension rack, bondage benches and other dungeon furniture. Custom-made inside a 100 year old property, it is split over two floors and features red brick walls, Kauri wood floors and hidden trapdoors. It is a very theatrical setting and is staged with atmospheric candles as well as a modern sound system.
Known as the Fetish Factory, the space is the perfect environment for the fantasies that Mistress Sophia creates inside. You can book an elaborate service which includes the use of designer fetish wardrobe, gear and toys as well as a complete aftercare service.
High in demand and offering some of the most elegantly put together BDSM scenes you'll ever experience Mistress Sophia is not cheap and a two session with her will set you back at least $2500.
To satisfy her international clients she also does a good line in merchandise as a souvenir of your visit. On her website you can find instructional videos, audio training and even clothing that she endorses.
A high-end and exclusive professional Dominatrix, Mistress Sophia offers a truly individual and premium BDSM service in Auckland.
Mistress Victoria Duvel
Mistress Victoria Duvel operates from her own studio in Auckland and provides a range of fetish and BDSM services for a flat rate of $250 per hour.
Her dungeon is based in Manurewa where she can cater for mild to extreme tastes with a range of play equipment and areas including:
Adult baby nursery
Sploshing room
Sissy boudoir
Fetish dungeon
Massage parlor for 'Bondassage'
Each session is fully tailored to the individual and can include spanking, chastity services, corporal punishment and fetish role play as well as a whole range of other options.
Mistress Victoria Duvel has been a professional Dominatrix since 2005 and is a highly skilled erotic entertainer.
BDSM Sex Shops
There are quite a lot of mainstream sex shops in Auckland including the chain store, Peaches & Cream, who do have several branches in the city. However, the BDSM range at these kinds of store are usually pretty 'vanilla'. Yes, you can find some basic bondage gear and the odd fetish toy but, by and large, the best range of equipment can be found via online sex shops. There's a good choice of shops that deliver within New Zealand, including Wild Secrets and FemPlay.
There is one good bricks-n-mortar sex store in Auckland where you can pick up quite a good selection of bondage and fetish play gear.
Basement
12 Canada Street, Newton, Auckland, 1010
A specialist adult store for men which also doubles as a gay cruising club, you can find a good selection of hoods, gags and blindfolds as well as whips, paddles, crops and canes plus other toys, restraints and fetish gear.
They also supply a range of leather wear and anal training toys.
The shop is open as follows:
Monday to Wednesday: Midday to Midnight
Thursday: Midday to 1.00am
Friday: Midday to 2.00am
Saturday: Midday to 3.00am
Sunday: 1.00pm to Midnight
Closing times do depend on trade and the doors shut 30 minutes prior to closing.
Classifieds, Personals and Online Communities
Finding other adults in the area who are into BDSM is pretty straightforward with lots of online groups and communities that provide contact details for BDSM enthusiasts in Auckland. Some of these sites are free to join whilst others offer a premium service which provides you with greater functionality to search and send messages to other users.
Please note that, where prices have been detailed, these are correct as of the time of our review (October 2018) but it is recommended that you contact the relevant business owners directly to confirm up-to-date charges.
Featured image via Mistress Bridget.
RLN FEATURED PARTNERS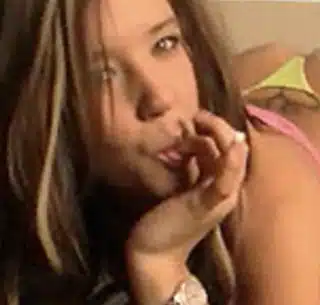 Chaturbate, the Free Cam Heaven
The largest free cam site in the world. Sit back, tune in and fap to thousands of camgirls broadcasting live from their bedrooms.