Sydney is well known for having some of the best brothels in Australia with all tastes catered for including milfs and cougars.
Not all of us want our women to be young and perky but appreciate the experience offered at a brothel with mature escorts; seductive and confident women who know exactly what men want.
Whether you are looking for a homegrown Aussie housewife or an exotic European cougar for sex in NSW then we've selected the best mature brothels that you can find outside the harbour city.
Your Guide to the Best Mature Brothels Near Sydney
---
RLN FEATURED PARTNERS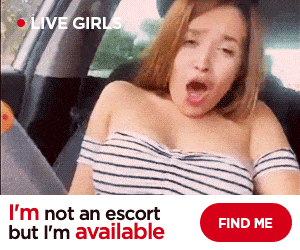 StripChat, #1 for Aussie Cams
Voted Most Innovative Cam Site at the Live Cam Awards, StripChat is Australia's favorite cam site. Watch hundreds of live porn shows for free, chat dirty and get your fap on.
---
Riverwood Cougartown
184B Belmore Rd, Riverwood NSW 2210
Specializing in older girls, Cougartown is situated a short walk from Riverwood station. Having been in business for 16 years the house knows what guys look for in an older woman and have at least seven raunchy and confident cougars available to choose from on every shift. Their books include homegrown Aussie milfs as well as Latin -American, European and Asian cougars including Swedish Anya, the stunning Coco from Mauritius and the Brazilian ex-model, Michelle.
Offering special services including GFE, PSE and 'mother and son' role play the house entertains a range of requests.
The discreet location on Belmore Road has ample street parking and is tasteful and clean.
Rates are $140 for 30 minutes, $190 for 45 minutes and $240 per hour. Extras are charged on top with a 10% surcharge on credit cards.
Opening hours:
Monday to Thursday: 10am to late
Friday & Saturday: 10am to 3am
Sunday: Closed
Phone: 02 9584 0148
http://www.riverwoodcougartown.com/
Club 220
220 Great Western Highway Kingswood, Penrith, NSW 2747
Also known as Club 220, Cougars of Sydney offers in call and out call services from its selection of mature women. Chosen for their experience and age, these milfs and cougars operate from the well-appointed, boutique establishment in Penrith. Offering a range of services from standard bookings to fetish, role play and group action, the house is discreetly located.
The venue has recently undergone a major extension and renovation.
All the women on their books are over the age of 30 and come from a range of backgrounds and ethnicities including the Middle East, Turkey, Europe as well as Australia.
Opening hours are 10am to 5am, seven days a week but will often extend their hours on request, particularly for repeat customers.
Prices start at $180 for 30 mins, $250 for 45 mins, $350 for 1 hour. Free spa included in 1 hour plus bookings
Phone: 1300 268 427 (1300-COUGAR)
https://www.cougarsofsydney.com.au
Wives Only
673 King Street, St Peters NSW 2044
Wives Only fills that unique need in the market for men who are looking for the married lady. Most of the women on their books are married ladies looking for some extra fulfillment in their lives; some of whom are older ladies looking for a mature affair.
They do have a wide range of ages available so you will need to specifically request a more experienced lady as some of the wives are as young as early twenties. They do advertise a more mature age but don't always have these details on their roster so calling ahead is essential.
Closing only for Christmas Day, this mature brothel consists of two interconnecting terraces on King Street a few minutes walk from the station. Experiences start with a massage, oral and then the full service.
Opening hours:
Monday: 12pm to 2am
Tuesday and Wednesday: 12pm to 3am
Thursday, Friday and Saturday: 11am to 4am
Sunday: 12pm to 1am
$160 for 30 minutes, $220 for 45 minutes, $260 for 1 hour
Phone: 02 9519 6756
http://www.wivesonly.com.au/
Miss Heavens
6 Cleg Street, Artarmon, NSW 2064
Specializing in women aged 30-50, Amanda Heavens has been operating in the Artamon area for 20 years and has an excellent reputation as a high-class NSW brothel.
With one of the largest selection of women available, the house is luxuriously appointed with clean and modern facilities. In fact, the management advertise the venue as being 'six-star' accommodation which might be pushing it a bit but it is pretty luxurious.
The selection of mature ladies are mostly Aussie but they often have at least one exotic temptress on the roster each night; from European Italian milfs to Fijian beauties.
Just 200m from Bunnings, Amanda Heavens is situated in a discreet location and has private parking available (4 Cleg Street) until 4pm.
Amanda Heavens is open from 10am to midnight, seven days a week.
Prices (including GST) are $180 for 30 mins, $240 for 45 mins, $300 for 60 mins. CC fees are 1.5% unless it's American Express, which attracts a 6.5% fee.
Phone: 02 9439 4211
https://missheavens.com.au/
Mature Darlings
22 Broadmeadow Road, Broadmeadow, NSW 2292
Mature Darlings offers only ladies of a certain age who are experienced in providing full services as well as being practiced in the art of tantric 'Lingam' massage.
Situated just 10 minutes from the Newcastle CBD, Mature Darlings is an old style bordello.
Services include role-play, fantasies and toys and requests should be made at the time of booking or upon arrival.
Always ask for an in-house discount to receive $10-20 off the advertised prices. Discounted rates start at $70 for 15 minutes, $90 for 20 minutes, $110 for 30 minutes, $160 for 45 minutes and $200 for an hour. Charges are lower for massage and oral relief only and specials will be charged extra.
Phone: 02 4961 3444
http://www.maturedarlings.com.au/
Mature Affairs
6 Station Street East, Harris Park, NSW
Offering an intimate experience in Harris Park, Mature Affairs has a small selection of ladies ranging in age from mid 40s to late 60s to cater for guys who like their women advanced in years. Not for everyone, the house is one of those 'best kept secrets' that some people wish had remained so.
The house is discreet and conveniently located and offers a bespoke service aimed to please so requests are invited.
Open seven days a week from 9am to 9pm.
Rates are $90 for 20 minutes, $110 for half an hour, $150 for 45 minutes and $180 for an hour.
Phone: 02 98069717
http://amatureaffairs.com.au/
RLN FEATURED PARTNERS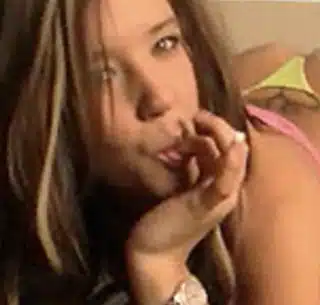 Chaturbate, the Free Cam Heaven
The largest free cam site in the world. Sit back, tune in and fap to thousands of camgirls broadcasting live from their bedrooms.