Looking for more information on the BDSM communities in Australia?
Whatever your fetish or kink, it is not always easy to find other people to share it with. Although BDSM is no longer a niche subgenre of the fetish world, it can still be a ball ache (!) to fight with Google for details of local communities, clubs and events; particularly if you are not a local.
In this feature guide, we detail all of the best BDSM communities, events and clubs around Australia, including a city by city guide of the best dungeons for private hire plus some key websites to arrange munches, wherever you are in Oz.
National Clubs & Websites
There are several national clubs that operate in Australia to provide useful information about the BDSM lifestyle including safe play practices, important health information and instructional material as well as to offer members with a place to network.
---
RLN FEATURED PARTNERS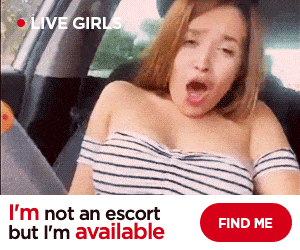 StripChat, #1 for Aussie Cams
Voted Most Innovative Cam Site at the Live Cam Awards, StripChat is Australia's favorite cam site. Watch hundreds of live porn shows for free, chat dirty and get your fap on.
---
BDSM Australia
www.facebook.com/BDSM-Australia-498711140153604/
Using the popular social networking platform of Facebook to bring its members together, BDSM Australia is a reasonably public way to express your love of this kind of kink which some people may not like. However, it is a useful group and you don't have to 'Follow' or 'Like' the group to access the Community pages, Photos and Posts.
Followed by over 3000 people, you can find posts from other members about potential meet-ups, events and even equipment for sale.
Alternative Lifestyle Personals Australia
www.facebook.com/groups/BDSMPersonalsAustralia
Another Facebook group, this dating community for fet-fans is a closed group and has over 5000 members. You will need to apply to the moderators for membership but does offer you some more privacy than BDSM Australia.
Fetlife Groups
Fetlife is a popular fetish site that is an invaluable resource for networking with other BDSM lifestyle members. There are dozens of groups already set up as well as thousands of members from across Australia. We've selected some of the more popular BDSM related groups, but all will require you to have a registered account before you can access them:
Oz Kink Fest
The ultimate annual celebration of fetish and alternative lifestyles, Oz Kink Fest is held in Melbourne every year. Events take place over a week with the next event occurring from 14th to 24th September 2018.
There will be a wide range of activities, meets and parties held around the city, including:
Fetish Expo
Hellfire Resurrection
Klub Kunst
Workshops
Munches
Exhibitions
The Kink Fest attracts a lot of visitors as well as exhibitors and major fetish vendors; in fact, it is the latter which is often a big draw for fet-fans as there are some big discounts available during the Expo.
Full details for this all-inclusive and legendary celebration are available online. And, if you miss the 2018 dates, sign up for notifications of the 2019 festival.
BDSM: City by City
Here you can find some more specific BDSM communities, social groups, events and clubs in some of the larger cities in Australia.
Some of these groups use adult forums like Fetlife to maintain some privacy and anonymity and we have respected this and not provided public detail about these munches. However, we have provided details of the groups where you can access this information once you are a member.
Sydney
The Harbour City has quite a few venues and groups that meet regularly including a couple of dungeon spaces. There are also several professional Masters and Mistresses, details of which can be found online at Kink.
One popular Domina is Dominatrix V who can be found online via the House of V Fetish Studio.
Fetlife Groups
The Fetlife groups for Sydney can be found at:
The Sydney Open Munches and Events Group on Fetlife is very useful for regular munches, workshops and meets and is probably the best place to start for all newcomers to the Sydney BDSM scene.
The Kastle
131 Abercrombie Street, Chippendale, NSW 2008
Providing a safe but exciting dungeon play space in Sydney for over 25 years, the castle is ideal for beginners to the more experienced BDSM players.
A well-equipped space, the Kastle has a whole range of equipment, apparatus and devices to enhance your experience of BDSM. Facilities include (but are not limited to):
Andrew's Cross
Bondage Bench
Whipping Horse
Rack
Bondage Chair
Cage
Sling
Each of the three main dungeons includes ropes, restraints, chains, shackles, collars and other devices. There is also a Medical Room and Pussy Parlour.
With a selection of submissives and Mistresses available to run a session for you, prices are tailored to your custom session. All bookings must be in advance (see website for detail) but opening hours are daily from 10.00am until late.
Sanctuary 18
191 Parramatta Rd, Annandale NSW 2038
Sanctuary is a dedicated venue hosting a range of events to support the fetish community in Sydney. A social and educational space, events include markets, exhibitions, workshops and even photography session.
Their website has a calendar of all upcoming events as well as information on membership.
Sydney Hellfire Club
101/1-5 Wheat Rd, Sydney NSW 2000
www.facebook.com/TheSydneyHellfireClub
The Sydney Hellfire Group was founded in 1993 and they celebrate 25 years in 2018 which makes them the oldest running fetish club in Australia.
Every month, the group meets to take over a popular venue in Sydney with their own DJs, entertainers and play equipment. The parties are a great way to meet and network with locals kinksters but also offer some serious public play.
On the whole, they are a friendly bunch and very open-minded when it comes to fetish fashion and fetish play; however, they don't tolerate dickheads and anyone who isn't tolerant and respectful or cant keep their hands to themselves will be quickly shown the door by one of the serious Doorbitches….probably helped by every other person in the club.
This group meets on the 4th Friday of every month from 9.30pm to 3.30am.
Temple 22
22 Burton Street, Darlinghurst, NSW 2010
Another popular dungeon space in Sydney, Tempe 22 specialise in BDSM play. Situated in the heart of the city, a few minutes' walk from the CBD, the facilities including fantasy rooms as well as fully-equipped dungeons.
Rooms can be hired privately with or without a Mistress, Master or submissive and the venue even attracts visits from touring Doms/subs. Each private room has its own bathroom and can be hired for short or long sessions.
The team are experienced at providing a range of sessions with popular sessions including cuckolding, full body restraint, interrogation and torture chamber simulation.
Melbourne
Melbourne has a couple of options for regular meets and a few dungeon spaces for hire.
Fetlife Groups
The Fetlife groups covering BDSM in Melbourne are:
Fetish House
1 Edinburgh Street, Oakleigh South, Victoria, 3167
Founded in 2000, the Fetish House is one of only a couple of licensed BDSM clubs in Melbourne,
The site is a converted warehouse with six fully equipped play rooms, custom-built to provide tailor-made BDSM sessions. It is staffed by a team of professionals including Mistresses, Masters, submissives and other play partner. They also hire out rooms privately.
The website has full details about rates and activities which include wresting sessions, vanilla with a twist or switch sessions. You can book in blocks of 15 minutes from $130 with an introductory consultation being $30.
Additional services include remote email or telephone sessions, lock and leave or house slave where you become a servant of the Fetish House for 3-4 hours.
Splinter Dungeon
1A/17-19 Hope Street, Brunswick, Victoria, 3056
The Splinter Dungeon offers various rooms over its two storey accommodation which includes:
Industrial main hall
2 x Medical Play rooms
Leather lounge
The venue is run by craftsmen who create their own equipment and the building is also used as a show space to display items of furniture and toys (and other locally produced products) that are for sale.
As well as being a working dungeon, available for hire, the centre is a good hub for the community as a space for educational events including Skillshare sessions. These important workshops are run by more experience BDSM players to help newcomers to learn more about BDSM in a safe environment.
Perth
There are very few groups set up for Perth but there are a couple of dedicated BDSM and Kink clubs which runs irregular fetish nights, details of which are below.
Fetlife Groups
The best Fetlife groups with BDSM content are:
Club Freak
This club puts together events in Perth every few months with events being published on both their website and their Facebook pages.
Events combine a social with play and they also have BDSM workshops before the party starts. There is a sense of community with the group and they are also active on Fetlife.
Fetish Manor
A dungeon space situated about five minutes outside of the centre of Perth, the Fetish Manor is staffed with an experienced Master and Mistress. Together they offer tailored BDSM sessions for beginners or experienced players.
The dungeon is also available for private hire.
Adelaide
Adelaide has a quiet BDSM scene compared to cities like Sydney and Melbourne but there are a couple of groups and a good dungeon.
Fetlife Groups
The best Fetlife groups for Adelaide are:
Fetish Palace Studios
The Fetish Palace Studios were founded in 2006 and are run by a professional Mistress, Gabrielle. She works with other Mistresses, submissives and a Master plus Tgirl to provide guests with a customised BDSM experience.
Brisbane
Fetlife & Facebook Groups
The main Fetlife and Facebook groups in Brisbane for BDSM are:
There is also a Central Queensland BDSM group for out-of-towners.
Hellfire Club
Sportsman Hotel, 130 Leichhardt St, Spring Hill QLD
The premier name in the fetish club scene in Queensland, the Hellfire has been operating for more than 23 years and brings together a colourful crowd of fetishists.
The club meets monthly and offers a night of delicious torture, playful subversion, debauchery and kinky antics. For one night, the Sportman Hotel is taken over by fetish fan as the Hellfire organisers set up for the evening with their own equipment, staff and entertainment.
Events can get pretty outrageous and guests are encouraged to dress accordingly; full fetish fashion wear only.
Dates and prices for upcoming events can be found on the website with admittance being by ticket only to registered members.
Canberra
There are no main clubs in Canberra but there are groups that are active on Fetlife from the area. You will need an active Fetlife account to view these pages:
Useful Websites for Networking
Of course, not all cities and townships in Australia are covered by this guide and may be too remote for any clubs to exist. However, there are always ways to meet up with other BDSM players, even if it means travelling to a munch near you.
We've selected the best Australian BDSM websites that offer members the chance to network and meet at their leisure. Though most offer a free account, they all have premium subscription services which often offer a better experience; less (or no) ads, priority visibility of your listings and unlimited amount of contact with other members.
Aussie BDSM
We start with Aussie BDSM, a site not just for those involved with BDSM but all kinds of kinks and fetishes. The site claims to be the country's favourite BDSM contacts club and our research shows that it does receive over 100,000 visits each month.
The moderation team reports that all members are 100% genuine to reduce the chances of fakes and scammers.
As well as being able to contact other members in live video chatrooms or via secure messaging, you can also use the site to find clubs and events as well as dogging locations near you.
VIP membership costs are as follows:
One month: $58.46 (one off charge)
Three months: $32.98 per month
One year: $24.37 per month
There's no doubting that the site is pretty comprehensive in its coverage and does give good value for money…. if you use it often enough.
Kink
Kink has an international presence with a .com sister site but this Aussie version caters just for us.
As well as offering a place for members to network, there is also a useful directory of BDSM contacts in most major cities of professional Mistresses, Masters and even pain management consultants.
Fetish
Fetish is an international dating and social network site with some coverage in Australia. You can register an account for free or sign up using an existing Facebook profile.
Though BDSM and Australia are sub-categories of the site, it is a useful place for bigger cities like Sydney and Melbourne. It is also useful if you travel internationally as you can use the site to find munches at your destination of choice.
Worth joining for free to see if it suits your needs.
Other Sites for BDSM Dating/Networking
Of course, there are some other go-to sites which offer good networking opportunities. All of these have good categories for fetishes like BDSM:
BDSM Stores
Lastly, we have a few suggestions about some good Aussie BDSM stores that sell fetish equipment, gear and clothing. All of these sites sell goods online as well as (most) also having a bricks and mortar store.
Featured image via The Kastle, Sydney.
RLN FEATURED PARTNERS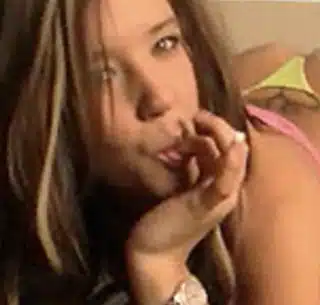 Chaturbate, the Free Cam Heaven
The largest free cam site in the world. Sit back, tune in and fap to thousands of camgirls broadcasting live from their bedrooms.