Peep shows in Australia came to prominence in the 1970s with a handful of pioneering sex store owners offering this unique way to entertain its patrons. As the idea caught on, dozens of similar venues opened up in the major towns and cities offering customers the opportunity to view live performances of acts as diverse as striptease, solo masturbation and sometimes lesbian sex shows.
Sadly, the peep show has suffered a major decline which has been happening since the mid-1980s. As pornography became more widely available with the introduction of home videos and later DVD, less people wanted to leave the comfort of their homes to get a fix of something titivating. As a result, peep shows were really only visited as a curiosity or by ardent fans of live interaction. In recent years, the internet has put further pressure on these adult venues offering live cam sex online.
Fortunately, there are still some venues around where you can go to experience a traditional peep show and, in this piece, we take a look at the history of the peep show as well as give you the details of where you can still catch a peep show in Australia.
Aussie Peep Shows: A Brief History
The first adult cinema in Australia opened on Flinders Lane in Melbourne and was called The Star. The cinema was at the forefront of the sexual revolution that followed Australia's introduction of the R rated movie. From the mid-1970s small cinemas were following in the Star's footsteps  and many stores were converted to include cinema screens, lounges and peep shows. The venue was sold to HGC in the 1980s (owned by the Hill Brothers who run the Club X chain of sex shops) and underwent a face lift. The addition of some dancing poles in the theatre and the Star was renamed the Crazy Horse. The venue is now operated as a Club X location.
In 1977, the Shaft Cinema was opened on Swanston Street in Melbourne (also owned by the Hill Brothers). The venue closed in 2009 owing to pressure from the local council to make a more 'family-friendly' Swanston Street. Club X, however, is keeping the candle burning for the peep show.
Melbourne's last central city adult cinema, the Dendy Adult Cinema, closed in 2016 when owner Joseph Sobota sold the building. Originally opening in the 1970s the venue with backstreet access on Coverlid Place was popular throughout the 70s and 80s often with large queues late at night. Sadly, as with most of Australia's peep shows, the venue suffered from a decline in audience figures, first with the advent of VHS then DVD and, in the last few decades, due to the abundance of porn available for free on the internet.
Though much of the action was centred around Melbourne, other Australian cities also experienced a boom in the peep show industry in the 1970s though most have closed down many decades ago due to falling visitor numbers.
---
RLN FEATURED PARTNERS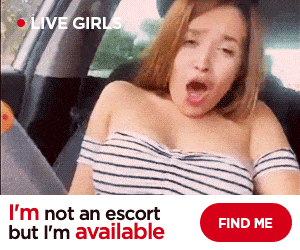 StripChat, #1 for Aussie Cams
Voted Most Innovative Cam Site at the Live Cam Awards, StripChat is Australia's favorite cam site. Watch hundreds of live porn shows for free, chat dirty and get your fap on.
---
Peep Shows: What to Expect
When visiting a peep show for the first time, you can expect to find a similar set-up wherever you go. You will enter a small booth which will have a seat, opposite which will be a small viewing window that will be closed. Inside the booth is a coin operated machine that, when fed, will open the viewing window allowing you a glimpse (or a peep) into an open area where a model (or models) will be performing.
The performance space is usually quite plain but often features a comfortable seat or podium and a handful of props such as sex toys. Depending on the style of the performance space you may also be able to see the open viewing windows of other booths. This happens in smaller venues when the performance space is 'in the round' but less common where booths are arranged in a staggered corridor.
Shows can include couples as well as single performers and may include live sex.
Viewing times vary but are often around $2 for a minute's 'peep'. Change machines are usually located outside the booths so be sure you have enough shrapnel to keep your booth active.
Think of it as a sort of offline cam show.
Want to get the same thing online?! Check our list of Aussie cam sites.
Aussie Peep Shows
Most of the peep shows operating in Australia are run by Club X, one of the leading chain sex shops in the country. They have over 30 stores nationwide though not all of them have peep show facilities. The company was founded in 1975 by brothers, Kenneth and Eric Hill and was built on the back of their first store in Melbourne.
Most of the stores have an adult cinema in addition to the peep shows which can often be used by swingers and voyeurs. You will also find what is known as 'Ram Lounges' in some Club X venues. These are male only venues used for gay cruising.
Club X, Melbourne (Crazy Horse)
34 Elizabeth Street, Melbourne
Opened in the 1950s, the Crazy Horse is the city's oldest running cinema and Melbourne's first adult cinema.
Originally called the Star Theatre, the venue hasn't always had an adult association with the cinema showing everything from cartoons to sport, international news to independent films.
In 1970, the cinema changed its regular offering to become Australia's first sex cinema. The venue was taken over by X Club owners, the Hill Brothers in the 1980s and changed its name from the Star to the Crazy Horse.
Situated behind a black curtain at the back of this small sex shop you can find the historic 50 seat cinema. The theatre shows back to back films during the day with strip acts performing between the films. You can also enjoy a private strip show in a one-on-one session.
The peep shows run continuously during the clubs opening hours and a roster of the girls performing is published in the foyer so you never miss any of your favourite acts. Booths are coin operated and there are note changing facilities on site.
Crazy Horse is open as follows:
Sunday to Wednesday: 9.30am to 12.00am
Thursday: 9.00am to 1.00am
Club X, Melbourne
216 Swanston Street, Melbourne
www.facebook.com/clubxswanstonst
The Club X store in Melbourne is located in a venue that has been home to a peep show in the city for over two decades.
Though the ownership has changed and the layout updated, you can still access one of four booths where you can peep in on a show as well as use one of 14 cybersex booths. Private dances are available and there is an adult cinema on site with a couple of lounges for gay cruising.
The store is open from 9.30 seven days a week, closing at midnight most days but open until 1.00am Thursday to Saturday.
Club X, Perth
114 Barrack Street, Perth
The Club X Perth store has peep shows, DVD and internet booths as well as a ram lounge and cinema.
You can follow the performers who work at Club X Perth via their Instagram account.
The store is open as follows:
Monday to Thursday: 10.00am to 10.30pm
Friday & Saturday: 10.00am to 12.00am
Sunday: 11.00am to 10.00pm
Club X, Northbridge
95 James Street, Northbridge
www.facebook.com/clubxnorthbridge
Formerly known as Whispers, the Club X on James Street in Northbridge has peep show booths to enjoy as well as an adult cinema, ram lounge and private DVD and internet rooms.
The store is open Monday to Saturday from 9.30am to 12.00am and Sunday from 11.00am to 11.30pm.
Club X, Sydney
711 George Street, Sydney
www.facebook.com/clubxhaymarket
The Sydney Club X has two adult cinemas in addition to its peep shows and you can also enjoy one-on-one private shows.
The store is open daily from 10.00am to 12.00am.
Club X, Adelaide
348 King William Street, Adelaide
www.facebook.com/clubxkingwilliamst
This Peep-a-View on King William Street has recently been refurbished and now runs a loyalty programme for its frequent patrons. A male only venue, entrance is $11 (or half price for the first or last two hours).
There are several ram lounges with one that includes a bed plus shower facilities.  Hardcore movies are shown continuously.
Featured image via ClubXPeepShow Instagram.
RLN FEATURED PARTNERS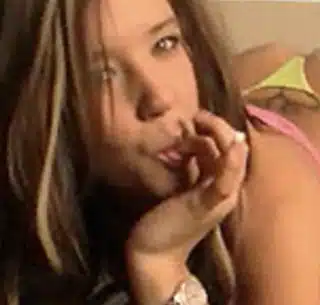 Chaturbate, the Free Cam Heaven
The largest free cam site in the world. Sit back, tune in and fap to thousands of camgirls broadcasting live from their bedrooms.