Next up in our series of local NSW adult services, we're going to look at the best brothels and adult massage parlours near Brookvale.
Brookvale is just a stone's throw from the popular sweeping beaches north of Sydney. It is surrounded by Allambie Heights to the west, and Narraweena to the north, with Manly Beach just a couple of kilometres south-east. This is one of the most popular 'red lit' northern suburbs of Sydney…
In the following guide, we will look at where to find sex in Brookvale, including the best brothels, some venues where you can get a sensual and erotic massage, as well as other top adult destinations in the area.
For a full look at Sydney's best incalls (beyond the Northern Suburbs), check our complete Sydney brothels guide.
The Best Brothels and Erotic Massage Parlours in Brookvale
Looking for a happy ending, a GFE or PSE near Brookvale?
Here are some adult venues that can deliver all the thrills you need:
Please note: Prices are correct at the time of publication but may have changed since. Please check the respective websites for the most up-to-date pricing.
---
RLN FEATURED PARTNERS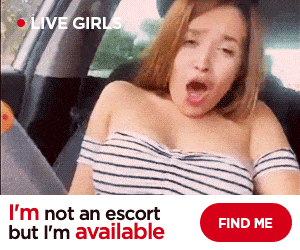 StripChat, #1 for Aussie Cams
Voted Most Innovative Cam Site at the Live Cam Awards, StripChat is Australia's favorite cam site. Watch hundreds of live porn shows for free, chat dirty and get your fap on.
---
Desires Brookvale
18 Chard Rd, Brookvale NSW 2100
http://www.desiresbrookvale.com.au/
Phone: (02) 9939 5555
Desires has two brothels, one in the heart of Brookvale, and another in Wollongong.
Both of these venues provide full service from a number of young ladies recruited for their qualities: sophisticated, slim, attractive and sexually adventurous.
They are said to come from a variety of backgrounds, including students, models, actresses and 'career ladies'.
There are discreet entrances leading to private waiting rooms where you will be introduced to the ladies currently available. Their website lists out a few of the escorts, but the profiles aren't particularly revealing.
Full service at Desires includes oral, full intercourse and a relaxing, sensual massage. There are a number of extras available for those looking for something more akin to a GFE (girlfriend experience) or PSE (porn star experience). These include passionate kissing, anal, lesbian doubles, married couples, sex toys, voyerism, roleplay, S&M and dress-ups.
Want to enjoy a round of passion with the Desires ladies without venturing to the Brookvale brothel?
No problem! They also offer an outcall escort service for Sydney and the Northern Beaches. Rates start at $300 per hour for areas within 20km of Brookvale (including Manly, Dee Why).
Standard in-call rates:
30 mins for $150
45 mins for $200
60 mins for $250
The brothel is open 24 hours from Thursday through Sunday, then 6pm to 4am for Monday to Wednesday.
Cecilia's House of Fantasy & Pleasure
30 Chard Rd, Brookvale NSW 2100
No website.
Phone: (02) 9907 4343
Also situated on Chard Road is Cecilia's House of Fantasy & Pleasure.
We know very little about this brothel as it has zero web presence, no social media, and barely any reviews. From what we have gleaned, you can find Aussie, Latina, and Balinese ladies working inside. They are said to be of mixed ages anywhere between 18-35.
Please get in touch if you have more information about this venue.
Playgirls Northern Beaches
14 Roger St, Brookvale NSW 2100
Open 6 PM – 6 AM from Monday to Sunday.
With over 50 years of combined experience in the sex industry Playgirls Northern Beaches brings a first class establishment to Sydney's north, right in the heart of Brookvale.
At Playgirls Northern Beaches, stunning Australian, European and Latin ladies know what you want, what you need and what you deserve. Their attention is simply to satisfy you. Physically, emotionally and spiritually — you will leave satisfied, but always want to come back for more.
IN-HOUSE
30 minutes $165
45 minutes $220
60 minutes $280
OUTCALLS
1 hour $400 (minimum)
FINEST ESCORTS
1 hour $400+
Website: http://www.playgirlsnorthernbeaches.com.au/
Gallery: https://playgirlsnorthernbeaches.com.au/gallery/
Rates & Room Images: https://playgirlsnorthernbeaches.com.au/rates/
Aroma's Brookvale
8/505 Pittwater Rd, Brookvale NSW 2100
No website.
Phone: (02) 9939 5828
A small massage parlour on Pittwater Road that has a number of Asian masseuses providing sensual body rubs. Again, not many reviews on this place. Let us know if you have visited.
Doll House Manly
191 Condamine St, Balgowlah NSW 2093
http://dollhousemanly.com.au/
Phone: (02) 9949 8010
Situated just south of Brookvale in Balgowlah on Condamine Street, the Doll House is described as a 'boutique play house' and has a number of young beautiful masseuses who can provide a variety of erotic massages.
Most of the ladies on their roster appear to be Thai, but they have a separate group of 'Diamond Class' courtesans who are aged between 18-20 and described as stunning. One includes Ella, a 20 year old Californian blonde.
This is another adult venue to provide outcalls as well as the standard walk-in service.
Doll House escort rates around Brookvale start at $300/hour, which seems to be the market rate.
Incall rates are divided in to 'peak' and 'off-peak' pricing.
Standard rates (11am to 11pm):
20 mins for $80
30 mins for $100
45 mins for $150
60 mins for $190
Peak rates (11pm to 6am):
30 mins for $120
45 mins for $180
60 mins for $220
There is separate pricing for the Diamond Class ladies, who are around 30-40% more expensive.
Cromers Corner
South Creek Business Park — 17/32-34 Campbell Ave, Cromer, NSW 2099
http://cromerscorner.com.au/
Phone: (02) 9981 4688
Cromers Corner is found a short trip north-east from Brookvale in Cromer. It is ideally located for anybody seeking some after-hours fun around the Northern beaches.
The venue is described as a warehouse, which doesn't sound particularly sexy, but they have spent a lot of cash renovating and upgrading the facilities.
Out with the old, and in with the newly crafted custom made designed rooms, state of the art entertainment (including LED screens) and a huge range of music for each suite.
The ladies at Cromers Corner are Asian with what looks like a mix of Thai, Viet and Chinese girls available. Their roster page includes a teaser photo along with small profiles containing each call girl's expertise, availability and rates.
Just about every 'standard' adult service you could be looking for is available at this brothel. You have full service (including intercourse, oral, cuddling and kissing and massage), an erotic massage package, and even transsexual escorts available.
It's rare to see brothels near Brookvale advertising trans/shemale services in-house, so if this is your thing, be sure to give them a call!
Full service rates:
30 mins for $120
45 mins for $155
60 mins for $185
Adult massage rates:
30 mins for $70
45 mins for $95
60 mins for $125
Transsexual (TS) rates:
30 mins for $125
45 mins for $165
60 mins for $200
Outcalls are available at $300/hour to the Dee Why and Cromer areas. If you want an outcall in Brookvale, it will cost you $350/hour, plus the cab fare.
All outcalls come with a minimum 90 minute booking.
---
Have we missed your favourite Brookvale massage or brothel?
Any recommendations from the list above?
Let us know your thoughts and reviews.
RLN FEATURED PARTNERS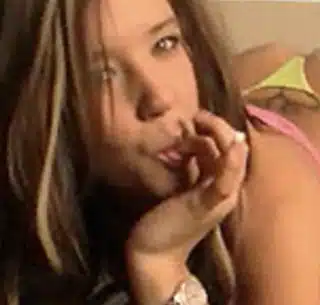 Chaturbate, the Free Cam Heaven
The largest free cam site in the world. Sit back, tune in and fap to thousands of camgirls broadcasting live from their bedrooms.