The only swingers club to have been awarded the Best Adult Party in Australia Award three times (2012, 2013 & 2014), Chateau Vino Swingers Club is a popular club on the Gold Coast for adventurous couples and singles.
If you are looking for some swinging fun, a little 'wifeswap', or simply a taste of one of the best sex parties in Gold Coast, this place should be on your radar.
Below we'll take a look at what you need to know about the regular sex parties and swinging events held at Chateau Vino.
Chateau Vino: The Original GC Sex Club
Opened in 2011, this sex club was the first of its kind to receive council approval on the Gold Coast.
They are open on Fridays and Saturdays only with different events running throughout the year. Officially the biggest swingers club in Queensland, Chateau Vino regularly run their Big Dress Down Play Parties; an event where everyone strips down to their underwear from 10pm and the whole venue is designated an open play zone.
Newcomers are welcome to these events but they are certainly not for the faint hearted!
The first Friday of each month is designated a new couples and singles night and has limited space for single guys. It's a great opportunity for anyone dipping their toe in the waters and is aptly named the Sneaky Peek night.
They also host Voracious Vixen nights when the ladies are in charge. Single guys can attend but must do so between 8.30pm and 10.00pm and be under the age of 55. The rules are simple; the chicks are in complete control!
There are theme nights that take place to mark special holiday events so you should check the calendar in advance if you are thinking of attending.
The majority of guests are early 30s to late 40s with a range of backgrounds and body shapes/sizes. Some are what you might call swinging veterans, others… are experiencing it all for the first time.
On the whole the place is fun, friendly and non-confrontational with a charged atmosphere that is welcoming to all. Newcomers and first timers will find the Chateau Vino a great place to experience a warm Queensland welcome to the swinging scene.
---
RLN FEATURED PARTNERS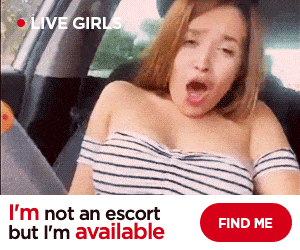 StripChat, #1 for Aussie Cams
Voted Most Innovative Cam Site at the Live Cam Awards, StripChat is Australia's favorite cam site. Watch hundreds of live porn shows for free, chat dirty and get your fap on.
---
Facilities
The club has ten large play areas with each space being able to accommodate four couples of more. In addition, they also have a dedicated light bondage/BDSM room with a sex swing and large orgy room. There are plenty of indoor lounge areas as well as a covered outside space, including a separate area for smokers.
Condoms, lube and clean towels are available at no extra charge and there are plenty of bathrooms and showers to cater for the large crowds that the club plays host to.
There is a large dancefloor with a great sound system but no live music. It is intimately lit for discreet play.
The whole club is air-conditioned which encourages the shedding of as much of your street clothes as possible. Nudity in the public areas is not allowed except on Big Dress Down Party Nights. On which note, the dress code is smart and sexy.
There is also a pool table in addition to a fully staffed Bar. Alcohol is BYO but soft drinks and mixers are complimentary.
Opening Times at Chateau Vino
The club is open on Fridays from 8.30pm till 2.00am and Saturdays til 3.00am. The management team advise arriving before midnight to ensure you get the best value from your visit.
Bookings aren't necessary but single gents should call ahead on a Friday to guarantee entry.
The club is occasionally closed for private parties but entry to these can be arranged online by contacting the relevant party organiser.
Prices
Payment is via cash only as the club do not have any EFTPOS or card facilities on site.
Annual membership is available for couples and is paid once (not annually) at a rate of $40. Benefits include regular discounts on entry fees.
Please note: Prices are correct at the time of publication but may have changed since. Please check the website for the most up-to-date pricing.
| | | |
| --- | --- | --- |
| Entry Type | Friday | Saturday |
| Couples (Members) | $60 | $80 |
| Couples (Non Member) | $80* | $100 |
| Single Guy | $80 | No entry** |
| Single Girl | – | – |
*New couples are free before 10pm on Sneaky Peek Fridays
**Single guys are not permitted on Saturdays unless they are invited by a single lady or couple. The exception to this is the Voracious Vixens parties held every 8 weeks.
Members can also pay $100 on Friday night for both nights and save $40.
Where is the Club?
Discreetly situated in an industrial area of Molendinar, Chateau Vino can be found at 22 Kamholtz Court, Queensland 4214. The entrance is set back from the main road and has private parking.
Molendinar is about a 15 minute drive from Surfers Paradise and is easily accessible from both the Gold Coast and Pacific Highways.
Contact Info
Looking to plan your evening at one of the Gold Coast's best swinging venues?
Here are the details you will need:
http://www.chateauvino.com.au/
Phone: 0401 273 122 (manned between 10am and 7pm only)
Email: chateau.vino.swingers@gmail.com
---
Have you visited this sex club recently? What did you make of the experience?
Let us know your thoughts and reviews below.
RLN FEATURED PARTNERS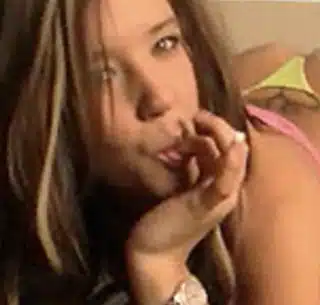 Chaturbate, the Free Cam Heaven
The largest free cam site in the world. Sit back, tune in and fap to thousands of camgirls broadcasting live from their bedrooms.