Looking for some strip club entertainment in Darwin?
The capital of the Northern Territory, Darwin is home to a population of around 150,000 people. By Australian standards, the city is quite small and barely compares to the metropolises of Sydney, Melbourne and Brisbane. However, never underestimate the underdog as Darwin has some great adult entertainment venues including strip clubs and massage parlours plus some other options you might not even have thought of.
In this feature, we take a look at the two R-Rated strip clubs in Darwin as well as looking at other ways you can get a similar service.
A Brief History of Strip Clubs in Darwin
Darwin has always had something of a frontier town feel to it and the traditional haunts of red-blooded Aussie males may not always have sat well with a more progressive and modern Oz. Until a decade or so ago, Darwin's bars and pubs had a reputation for having strippers as part of the décor with the locals referring to the dancers and performers as the 'Northern Territory Ballet Company'. The term was part of the local lingo and drinkers who were headed to a bar with strippers would simply say they were heading to the ballet.
These bars and pubs were very popular with visiting sailors from US, Japanese and Aussie warships as well as locals from the many outlying cattle stations. But, as the ringers and jackeroos are replaced with a more 'refined' customer, including many women, the days of 'strip and prawn' –customers could pay a few dollars for a plate of prawns and a beer whilst watching a strip show – may have gone forever from Darwin's city bars.
One of the oldest such venue, the Don Hotel, closed in 2002 and was seen as the last pub of the era of the 'ballet'.
Other popular venues included the Petty Sessions Bar (also known as Sweaty Passions) which was popular with legal and government fraternities.
Whilst the days of the 'ballet' are now a thing of the past, there are still a couple of good clubs in Darwin and some great companies that can provide private performances.
---
RLN FEATURED PARTNERS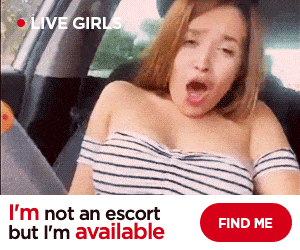 StripChat, #1 for Aussie Cams
Voted Most Innovative Cam Site at the Live Cam Awards, StripChat is Australia's favorite cam site. Watch hundreds of live porn shows for free, chat dirty and get your fap on.
---
Darwin Strip Clubs
There are only two strip clubs currently operating in Darwin but both have really good reputations and are popular with locals and visitors to the city. They are equally recommended for stag parties or large groups as well as being welcoming to couples and singles.
Honey Pot Club
Laneway @ 89 Mitchell St, Darwin City NT 0800
www.honeypotclub.com.au (escorts)
www.facebook.com/HoneyPotClubDarwin/ (Strip Club)
Reopening in June 2018 after an absence of three years, the iconic Honey Pot Club has returned to Darwin. Construction on the new venue started in January 2018 and features 12 lap dance rooms
The city has a soft spot for the Honey Pot Club and you can see bumper stickers around the town with the legendary 'HUNYPOT' license plate. This merchandise became popular after the owner's personalised registration plate kept being stolen.
The club originally opened in 2005 and quickly gained local support as well as reaching a popular national audienece. With its blend of burlesque stage shows, private dancers and escort services, the Honey Pot is a Moulin Rouge style gentleman's club.
The club does run an escort service for outcall only and it is important to remember that the Honey Pot is not a brothel.
The drinks are reasonably priced for a strip club and the new venue definitely reflects more of an upmarket appeal. This does however filter through to the door-policy and the dress code is quite formal.
The Honey Pot Club is open Wednesday to Sunday nights from 9.00pm until 4.00am.
Sinsations
3 Edmunds St, Darwin City NT 0800
Whilst the Honeypot was closed, Sinsations was the only strip club in Darwin and certainly enjoyed its monopoly whilst it lasted.
It is an intimate and cosy venue with a single stage and an upstairs area for private lap dances. The bar is quite small but perfectly serviceable with friendly staff. There's also a pool table downstairs which is in keeping with the more relaxed and casual atmosphere that Sinsations tries to create.
A twenty-minute private dance will set you back about $50 per person and the drinks are reasonably priced for the city.
The girls tend to change quite regularly as Darwin seems to attract performers for short periods before they migrate to other cities. This does keep the place fresh and the experiences new but can mean that the entertainment is a bit hit and miss.
Unlike the Honeypot Club, the dress code at Sinsations is not quite as formal and you can get away with neat but casual; however, no thongs are allowed.
The Sinsations strip club is open Tuesday to Saturday from 8.00pm until 4.00am.
Private Strippers
If you are hosting a stag event or other large group and want to organise some striptease entertainment then strip clubs aren't the only option in town. In recent years, it has become quite popular to arrange a private stripper to attend your event. Not only does this offer more exclusivity as well as being able to control your budget but it does mean that you have the party you want without the hassle.
The most popular kinds of parties attended include birthdays, poker nights and corporate events. Some of the companies we have listed below can also supply sexy waitresses to tend on you….topless!
Dream Girlz Elite
A nationwide company that offers the striptease services of some extremely hot and talented women, Dream Girlz Elite can supply both male and female strippers, waiters and waitresses and even photography models.
Their strap line is 'Girls So Good, You'll Think You're in Heaven'; however, it is fairly obvious that St. Peter wouldn't let many of these strippers through his pearly gates when you see what they are offering.
The strippers have a set list of choreographed routines that you can choose from, including:
The Basic G String Strip. (20 Minutes)
R-Rated Style / Full Open Leg Strip. (20 Minutes)
Elite Bubble Bath Strip Tease. (20 Minutes)
Raunchy Hot Cream Strip Show. (20 Minutes)
Hidden Pearl Strip Show. (25 Minutes)
Female Masturbation Strip Show. (25 Minutes)
Elite Works/ Toy Strip Show. (30 Minutes)
Elite Mixed Fruit & Vegetable Strip Show. (30 Minutes)
Kinky Dominatrix Strip Show. (30 Minutes)
Full On Fisting Strip Show. (30 Minutes)
Full On Greek Strip Show. (30 Minutes)
Raunchy Lesbian Double Strip. (30 Minutes)
The Elite Lesbian Double Tag Show. (60 Minutes)
Tilly Devine's Sunset Seduction Strip Show Sampler.
Rates vary and will depend on where you party is located as travel charges do apply.
Exoticx
Exoticx specialises in providing strippers and adult entertainers for X-Rated private parties. They cover all of Australia and have over 500 performers on their books. Many provide a combination of services including stripping, topless waitressing and lap dancing as well as fire twirlers and professional dancers.
In Darwin, one of the more popular performers is Cherry Bomb. Her rates start at $100 for a 10 minute lap dance and go up to $1050 for her XXX Works Show. This is a 45-minute spectacle which is classed as an 'Insane' strip show and includes toys, costumes, props and tricks.
You can also book Cherry Bomb for some more classic (and affordable) entertainment, including:
Naked Strip Show: $300 – 20 minutes
Open Leg Strip Show: $450 – 20 minutes
XXX Pearl Show: $550 – 30 minutes
XXX Toy Show: $550 – 30 minutes
XXX Fruit & Veg Show: $600 – 30 minutes
XXX Champagne Show: $600 – 30 minutes
XXX Works Show: $900 – 30 minutes
XXX Dominatrix Show: $600 – 30 minutes
XXX Greek Show: $850 – 30 minutes
XXX Duo Show: $600 plus rates for second performer – 30 minutes
Please note that all prices are correct at the time of our review (October 2018) and are quoted in AUS$. It is recommended that you check with each service provider for up-to-date prices.
Featured image via the Honey Pot Club (Facebook).
RLN FEATURED PARTNERS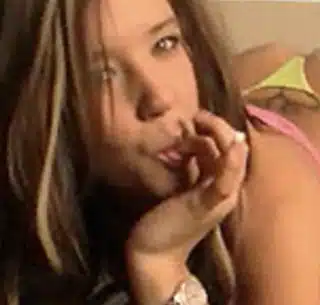 Chaturbate, the Free Cam Heaven
The largest free cam site in the world. Sit back, tune in and fap to thousands of camgirls broadcasting live from their bedrooms.