Established in 2004 by ex-Australian pool champion, Craig Duffy, the Hollywood Showgirls strip club is a popular venue in the lively resort of Surfers Paradise.
Looking for some eye candy and bewitching striptease dancers to help end your night with a bang?
In this post, we will take a look at exactly what the Hollywood Showgirls strip bar has to offer, including some important info you should know before making your booking.
From Hollywood to Surfers Paradise…
Founder Duffy, a fan of Hollywood, USA, wanted to bring the decadence and luxury of the American entertainment industry to the Gold Coast and has styled the venue with opulent charm.
From the fine crystal chandeliers and marble to handmade Italian leather seating no attention to detail has been spared the moneyed look. Plush booths offer comfortable private seating from which to enjoy the live entertainment and the staff offer a view that as easy on the eye as the stunning dancers.
Speaking of the dancers, the calibre is high with many of the regular girls holding impressive titles such as Miss Nude Australia, Australia Penthouse Pet and Exotique Angels Performer of the Year. The best time to see the hottest ladies is Fridays and Saturdays with some of the mid-week acts being 'mediocre at best', according to several field reports.
This fully air-conditioned five-star venue was the result of multimillion dollar fit out that has seen Hollywood's become one of the most popular evening entertainment venues on the Gold Coast. Playing host to local and visiting celebrities, Hollywood's is a place to see and be seen.
The venue runs weekly themed nights as well as special events including 70's and 80's nights, costume evenings and Tiny Tuesdays (mini-skirts and short dresses all night). The main stage plays host to regular shows and features a mega show at 2.55am each night.
Hollywood Showgirls is a popular venue for bucks and hen parties as well as corporate events and birthdays. The club features exotic dancers who provide private lap dances, pole dances and table top performances. There are strippers and topless waiter and waitress services as well as continuous live entertainment on the main stage.
Sometimes a little more Las Vegas than Hollywood the main stage has an impressive sound and light show and the two storey waterfall adds to the outrageous and lavish charm.
There is a mezzanine level VIP area with Chesterton style, leather armchairs that offer the best view in the house of the stage area. The Balcony Bar offers table service so you won't miss any of the action on stage whilst you enjoy the range of drinks. It is recommended that you splash the cash to get access to this exclusive area, particularly on the weekends, as space on the ground floor is highly contested.
Hollywood's has a reputation for having the friendliest staff of any adult entertainment venue on the Gold Coast and their door staff, security and management team all fare well on hospitality reviews.
The dress code is definitely smart to dressy and you can expect the bar staff to turn you away if you are overly casual.
Overall, Hollywood's has the feel of a nightclub but is in itself a highly decadent, non-threatening and upbeat gentleman's club with some of the best looking dancers on the Gold Coast.
---
RLN FEATURED PARTNERS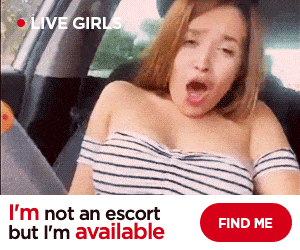 StripChat, #1 for Aussie Cams
Voted Most Innovative Cam Site at the Live Cam Awards, StripChat is Australia's favorite cam site. Watch hundreds of live porn shows for free, chat dirty and get your fap on.
---
Opening Times at HG
The club is open seven days a week from 8pm to 5am.
Bookings can be made in advance and are recommended for larger groups but walk-ins are welcome. The week is split into seven themed nights with special events throughout the year:
Mischievous Mondays
Tiny Tuesdays
Wednesday: 70's and 80's Night
Tantalizing Thursdays
Foxy Fridays
Sassy Saturdays
Saucy Sundays
Each night hosts a mega show at 2:55am with other themed entertainment throughout the evening.
Prices
Please note: Prices are correct at the time of publication but may have changed since. Please check the website for the most up-to-date pricing.
The entry fee is $20 with single ladies being admitted for free. Entrance to the VIP area costs $55 with private dances starting at $50.
Drinks range in price from $5-$15 and you can expect these to be more pricey than in local bars and clubs.
The club accepts all major forms of credit card including Visa, Mastercard, AMEX and Diners as well as EFTPOS, cash and cheque.
Their Facebook page offers discount vouchers that can be printed out to received 25% off entry or $5 off VIP entry.
Where is Hollywood Showgirls?
The club is conveniently situated in the heart of Surfers Paradise at the Diamond Resort Holiday Apartments, 19 Orchid Ave, QLD 421.
There are several other bars, clubs and restaurants situated nearby and the club is nearby to off street parking and public car parks. There is a taxi rank on Orchard Ave as well as buses from the Gold Coast Highway.
Here is a map of the location, and a view from outside:
Contact Info and Bookings
Finally, here are the contact details for making a booking or if you have any questions:
http://www.hollywoodshowgirls.com.au
https://www.facebook.com/hollywoodshowgirlsfans/
Phone: (07) 5592 2272
Email: info@hollywoodshowgirls.com.au
---
Have you spent a night enjoying the Hollywood Showgirls of Surfers Paradise?
Leave your reviews below.
RLN FEATURED PARTNERS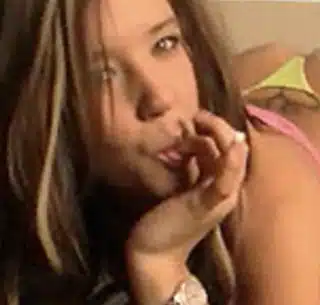 Chaturbate, the Free Cam Heaven
The largest free cam site in the world. Sit back, tune in and fap to thousands of camgirls broadcasting live from their bedrooms.