The people of Melbourne are a liberal-minded bunch and this is no more evident than in the large range of sex shops and adult stores that are available on the main shopping streets.
Gone are the days of the dark and dingy, backrooms frequented by questionably furtive men in long overcoats.
Melbourne has embraced adult sex toy stores and has some great establishments, offering a wide range of traditional favourites alongside new-to-market gadgets to enhance your sex life.
A Guide to the Best Sex Shops & Adult Stores in Melbourne
Read below for the best adult stores and porn shops around Melbourne (and Victoria).
---
RLN FEATURED PARTNERS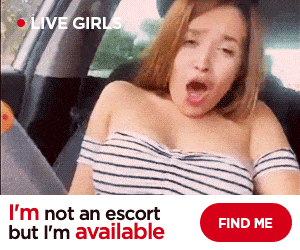 StripChat, #1 for Aussie Cams
Voted Most Innovative Cam Site at the Live Cam Awards, StripChat is Australia's favorite cam site. Watch hundreds of live porn shows for free, chat dirty and get your fap on.
---
Lucrezia & De Sade
441 Brunswick St, Fitzroy VIC 3065
Specialising in fetish, BDSM and kinky toys, Lucrezia & De Sade is situated in the northern Melbourne district of Fitzroy and just a short walk from the CBD.
With over 23 years experience the team at L&D are helpful and experienced with making sure their customers get the right product, the best advice and the friendliest service.
Packed to bursting the shop is full of custom designs and products form their 'preferred pervert partners'.
From gags, gaiters and gauntlet gloves to whips, paddles, crops and restraints L&D has it all. They have the latest in puppy play accessories, power play Zeus electrosex kits and a whole host of hardware suitable for any home dungeon. Open daily from 11am to 7pm, L&D's is a one-stop shop for all your fetish needs.
http://www.lucreziadesade.com.au/
Twisted Toys
6 Holmes Road, Moonee Ponds, Victoria 3039
162 Russell Street, Melbourne, Victoria 3000
592 Station Street, Box Hill, Victoria 3128
With three locations in and around Melbourne, Twisted Toys offers a huge range of sex toys and all in well-lit and inviting shops.
The range covers traditional dongs, vibrators and stimulators as well as dolls, clothing and novelty items. Their range of bondage and fetish gear is more mainstream than some of the specialist shops in the city but is nevertheless quite comprehensive.
The Russell Street shop is open from 9.30am and closes at 11pm or 1am on Friday and Saturday nights.
So, if you are in the mood for something a little naughty on a hook up then Twisted Toys caters for late night callers. Staff are very friendly and discreet making any purchase a pleasure.
Passionfruit Sensuality Shop
404 Bridge Road, Richmond, 3121
With feminist owners this artistically designed shop offers women an opportunity to browse for sex toys designed by women for women.
You won't find the masculine raunch of some other sex shops in Melbourne but you can expect a discreet but sexy atmosphere aimed at couples looking to enhance the sensual side of their sex life…in an erotic way.
Whilst you won't find dungeon wear and blow up dolls you will still be pleasantly surprised with their range of light kinky toys, high quality vibrators, lubes, oils and books. The lingerie section is high-end and includes designer pieces from Niki and Bordelle and Lascivious.
The owners run regular workshops and events aimed at promoting education as well as the sensuous arts such as Tantric massage. Open Monday to Saturday between 11am to 7pm and Sundays from noon to 6pm, Passionfruit's is not just a shop but also a community.
http://passionfruitshop.com.au/
Club X
216 Swanston Street, Melbourne, Victoria 3000
5/350 Settlement Road, Thomastown, Victoria 3074
111 Maroondah Highway, Ringwood, Victoria 3134
25 Scoresby Road, Bayswater, Victoria, 3153
In various locations in and around Melbourne you can find the sweet shop stylings of Club X: one of the top adult retail brands in Australia.
Offering a smorgasbord of titivating and naughty sex toys, adult entertainment and lingerie this adult shop caters for the mainstream shopper.
Each shop has different opening times but they generally start at 9am and finish late, especially at the weekends.
Dildos, vibrators, edibles, pumps and cock rings – you can find pretty much everything within their brightly decorated stores. The central Melbourne mega store also features an adult cinema and peeps.
This store caters mostly to the mainstream. It does stock BDSM gear, but of the strictly 'middle-class' variety.
Marquis de Sade
562 North Rd, Ormond VIC 3204
Making bespoke leatherwear, burlesque costumes and award winning corsets and bondage gear this haute couture adult tailors specialising in designer fetish wear.
Named after the world's most infamous sexual philanderer, Mary Delon, the label creator uses only the finest quality material. Arguably the best store of its kind in Australia, the creations aren't cheap but make for an exquisite addition to any erotic fantasy roleplay.
http://www.marquisdesade.com.au/
Sexy Secrets
185 Clarendon St, South Melbourne VIC 3205
A small boutique sex shop in the south of the city the range isn't as extensive as the likes of the megastore of Club X but you do get a more personal and discreet service.
You can expect to find the traditional range of dildos, vibrators and strap-ons as well as dolls, oils, lubes and costumes. Staff are friendly and knowledgeable and take pride in making sure that every customer leaves with exactly what they wanted.
http://www.sexysecretsshop.com.au/
Eagle Leather
80 Hoddle St, Abbotsford VIC 3067, Australia
Eagle Leather is one of the most famous fetish stores in Australia and has been around for three decades. Current owners Sado BJ and Shane took charge of the company in 2010 and have been busy modernising the brand to maintain its status as one of the go-to stores in Melbourne for BDSM gear.
The store has a cabinet full of awards, from Australia's Best Independent Adult Store to Best Sex Educator for the regular workshops and education classes.
Eagle Leather is heavily involved in the local BDSM scene. Whether you are looking to splash out in some high-end fetish wear or simply get more involved with the community, this store is well worth a visit.
Look out for the various workshops and parties. Currently advertised is an introduction to electric sex, along with an impact play workshop – both hosted by Sado BJ.
http://www.eagleleather.com.au/
---
Buying Sex Toys Online: The Best Options
You don't have to visit one of Melbourne's adult stores to get your hands on some sexy new gadgets, lingerie or lubricants.
It's just as easy to head online, and we know that's what many of you already do. Convenience, right?
Here's our top recommendation for online sex toy shopping:
LoveHoney
Online sex shop
LoveHoney is one of Australia's biggest online sex shops and stocks a HUGE variety of sex toys, oils, lingerie, kinky outfits, condoms, lubricants, bondage gear and sexy gifts.
Whatever you are looking for, chances are LoveHoney has it in stock at a decent price,
This company has a selection that surpasses any of the brick and mortar stores listed above.
Two of the headline product offerings at LoveHoney include the Happy Rabbit, a luxury G-spot vibrator described as "a totally mindblowing experience", as well as the Doxy, a super powerful massage wand vibrator.
This store has several special offers (check out our LoveHoney promo codes below), regular sales, and the top brands available to ship all over Australia.
It also offers free shipping on orders over $40 and free 1-year returns. If you are not satisfied with any product, you can send it back for a full refund.
LoveHoney has a stellar reputation and is one of the easiest places to shop online for sex toys and accessories.
---
Do you have a favourite adult or porn store around Melbourne?
If we've missed any sex shops that deserve a mention, let us know and we'll have them added.
RLN FEATURED PARTNERS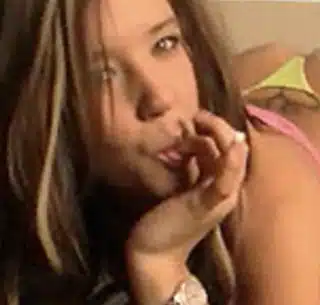 Chaturbate, the Free Cam Heaven
The largest free cam site in the world. Sit back, tune in and fap to thousands of camgirls broadcasting live from their bedrooms.