Looking for a sexy lap dance in Melbourne?
The city has some of the hottest adult establishments in all of Australia; from table dancing to pole dancing, lap dances to private performances, erotic stage shows and everything in between. Melbourne is a popular place for bucks and hen parties as well as for a lad's night out.
In this guide, we've compiled a list of the best Melbourne strip clubs and nude bars.
A Guide to The Best Melbourne Strip Clubs & Lap Dance Bars
We've got all the details for Melbourne's best strip clubs listed below along with a brief review of what you can expect from each venue. All prices quoted have been checked as of November 2018.
Lastly, always check the dress code requirements of a strip club before visiting as many will have strict door policies; our best advice is, dress to impress.
Disclaimer: We don't work for any of these strip clubs or bars, nor are we affiliated to them in any way. These listings are curated from information that is publicly available around the web. The page is for informational purposes only. You are responsible for any decision to step foot inside these venues. It is strongly recommended that you keep an eye on the costs you are running up as a night out at a strip club can also strip your bank balance!
---
RLN FEATURED PARTNERS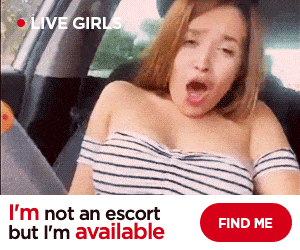 StripChat, #1 for Aussie Cams
Voted Most Innovative Cam Site at the Live Cam Awards, StripChat is Australia's favorite cam site. Watch hundreds of live porn shows for free, chat dirty and get your fap on.
---
Centrefold Lounge Melbourne
22 King Street, Melbourne, VIC, 3000
Phone: 03 9620 5077
www.centrefoldlounge.com.au
Centrefold Lounge is Melbourne's largest, and most grandiose, strip club. It was voted 2013′s Best Strip Club in Australia at the Eros awards and it's not hard to see why. With three levels of entertainment and five bars, plus a stunning mezzanine floor, you'll have plenty of eye candy to keep you occupied.
The club runs themed nights most weeks: wet shirt competitions, lingerie nights, couple's night and more, including:
Acrobatics
Contortion
Laser shows
Private dances
A great venue for hen and buck nights, they offer a range of group packages as well as a loyalty programme to reward regular visitors.
Centrefold Lounge is open as follows:
Sunday to Thursday: 8.00pm to 5.00am
Friday and Saturday: 7.00pm to 8.00am
---
Dreams Gentlemen's Club
1 Elizabeth Street, Melbourne, VIC, 3000
Phone: 03 9614 3110
www.dreamsclub.com.au
Dreams has been in business since 2008 but has recently come under new management and has been renovated. It now features a plush and stylish modern interior and is considered a 'boutique strip club'.
It is a favourite venue for corporate events, launch parties and group functions offering a great selection of package deals, VIP areas. They also run regular in-house events, including:
Tuesday Night Dream Poker
Wednesday Lingerie Nights
Full Throttle Thursdays with VIP Bottle Service
Super Sexy Fridays
Saturday Party Night
Dreams strip club is open as follows:
Tuesday: 6.00pm until late
Wednesday and Thursday: 7.00pm until late
Friday and Saturday: 7.00pm until 5.00am
They are generally closed on Sunday and Mondays unless there are long weekends or major events ; check website for details.
---
Goldfingers
584 Lonsdale Street, Melbourne, Victoria, 3000
Phone: 03 9670 9457
http://goldfingers.com.au/
Situated inside the famous Kilkenny Hotel on the corner of King and Lonsdale Streets, Goldfingers was ranked the no. 6 table top dancing venue in the world by an AskMen.com survey. The only Australian venue to make the list, Goldfingers is a classy Melbourne strip club showcasing some of the finest showgirls in Australia.
They run a regular programme of events and theme nights including Wet N Wild Wednesdays, R&B on Thursdays, industry nights on Mondays and even screening the big games in their bar with special offers on drinks. Check out the website for full details on special events and promotions.
The Goldfingers girls have been featured in many publications, including Playboy and certainly offer something on stage which is pretty special.
Opened in 1997, the multi-floor venue has a poolroom, playroom and cocktail bar as well as VIP areas.
Goldfingers is open as follows:
Tuesday to Friday: Midday until Late
Saturday and Sunday: 6.00pm until Late
---
Kittens
632 Glenhuntly Road, Caulfield South, Victoria, 3162
68 Cecil Street, South Melbourne, VIC 3006
Phone: 03 9696 9666/09 9532 8777
www.kittens.com.au
Operating from two venues, one located in South East Melbourne and the other close to South Melbourne Market, Kittens has a number of unique event experiences to offer: including the famous Kittens Party Bus. Ladies who fancy learning a few stripper moves can take a lesson at the Kittens Strip School.
They are an exciting and dynamic group of ladies who really put their all into the entertainment they bring and, when not raising heart rates at private events, they do a great service on the stage.
Not the largest or the most glamorous of venues, the Kitten clubs are intimate and traditional. The atmosphere is saucy with a gritty realism that can sometimes get lost at larger, more modern clubs.
Both Kitten clubs are open daily from 7.00pm until 3.00am.
---
Maxine's Gentleman's Club
676 Sydney Road Brunswick, Melbourne 3056
Phone: 03 9383 6966
http://maxinesgentlemensclub.com.au/
A club that combines dining with erotic dancing, this restaurant and bar in Brunswick is a very popular place a spot of lunch as well as a night out.
On Fridays, the club opens for a hearty lunch and for $45 you can get a two course meal surrounded by some of the most appetising erotic dancers around.
Maxine's does a good side line in private adult entertainment hire services and you can find details of their packages and shows via this link. Popular for bucks and hen dos, they can offer packages which include Burlesque lessons, male strippers and shows such as Lesbian Lust and Empress of Erotica.
It's a fun and relaxed strip club that may not have the huge modern appeal of a club like Centrefold but it does deliver on entertainment. Oh, and check out the Versace and Fantasy Rooms for your bookings.
Maxine's is open as follows:
Tuesday: 7.00pm to 1.00am
Wednesday to Sunday: 6.00pm to 3.00a,
Also open for lunch on Fridays between midday and 5.00pm (booking is essential).
---
The Men's Gallery
601 Lonsdale St, Melbourne VIC 3000, Australia
Phone: 03 9670 0331
www.mensgallery.com.au
When a venue states that it is the 'home of the world's best showgirls', you might think them a little arrogant but the Men's Gallery does in fact host the annual Showgirl World Championships!
They regularly top the lists of Melbourne's best strip clubs with a reputation for having a fine selection of dancers working here. The Men's Gallery also does well in the stakes for good customer service.
It is a big club with a big reputation and they can easily accommodate large bucks and hen parties.
Check out their Facebook pages for details of current events and promotions.
The club is open as follows:
Monday to Friday: Midday to 6.00am
Saturday: 6.00pm to 8.00am
Sunday: 6.00pm to 6.00am
---
Sin City Gentleman's Club
31 Langhorne Street, Dandenong
Phone: 03 9792 3071
www.sincitygentlemansclub.com.au
Opened in 2015 and formerly known as Club Shoop, the Sin City Gentleman's Club is a strip bar split over two levels. It's not huge but it does get busy at the weekends and these more intimate venues can sometimes offer better views and a better atmosphere.
With so many brothels in Dandenong, it doesn't take a genius to work out that the name, Sin City, is pretty apt and, although you cant get full service here, it is a sexy club with some very hot dancers.
Admission to the club is $15 with annual membership packages being available as follows:
Silver: $150 – Free entry
Gold: $300 – Free entry for up to 5 people
Platinum: $500 – Free entry for unlimited guests
Sin City is open Wednesday to Sunday from 8.00pm until late.
---
Showgirls Bar 20
195 King St, Melbourne, VIC 3000
Phone: (03) 8678 2079
Instagram: https://www.instagram.com/showgirlsbar20/
Located in the heart of King Street, Showgirls Bar 20 has been showcasing some of the best adult entertainment in Melbourne since 1993.
The club is currently closed but, according to their website, is reopening in late 2019.
Check back to find out when this iconic venue is going to return to Melbourne's strip club scene.
---
Spearmint Rhino Melbourne
14 King Street, Melbourne, VIC, 3000
Phone: 03 9629 2300
www.spearmintrhino.com.au
The world-famous Spearmint Rhino has a club on King St that is packed to the rafters with glamorous and sexy ladies. 9pm is the cutoff for discounted early entry at $5 ($15 after).
It's a high-end club with a high turnover of dancers and a guaranteed new performer on the main stage every seven minutes; that's a lot of new eye-candy. All of the girls get topless and will get fully nude for the right tips.
Stylish, classy and modern, dance prices start from just $20 with VIP areas for your private functions and parties.
Opening hours for Spearmint Rhino are as follows:
Tuesday to Thursday: 8.00pm until late
Friday and Saturday: 7.00pm until late
Sunday: 7.30pm until late
---
Male Strippers
And not to forget the ladies, why not check out the popular male strip show that is held every Saturday night at Bond Bar? Advertised as Magic Mike meets Cirque du Soleil, the Cheeky Melbourne Strippers are a popular show for hen parties. They also offer the services of their crew for private hire.
If you are thinking about private functions then you can also hire topless waiters and saucy male strippers from Bare Nights, Magic Men, Men Xclusive and Men in Action.
---
Looking For Something Different?
Melbourne is one of the best cities in Australia for adult entertainment. Check out our guides to the best brothels, massage parlours, escort services, swinger venues and hookup spots.
Don't want to head out for your thrills? Head online instead.
Amateur cam show sites like Chaturbate and Bonga Cams are some of the most visited adult websites in Australia. For good reason… convenient thrills!
They let you watch free live sex shows with Aussie amateurs on your laptop or mobile, or you can pay for a special private performance.
---
Have we missed your favourite lap dance club in Melbourne? Know somewhere just outside Melb that is worth a visit for some sexy adult entertainment?
Send in your recommendations below!
Featured image via Flickr.
RLN FEATURED PARTNERS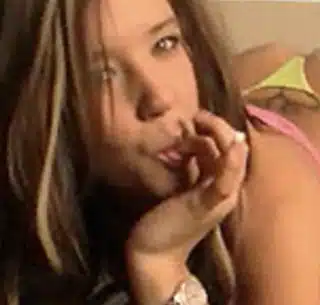 Chaturbate, the Free Cam Heaven
The largest free cam site in the world. Sit back, tune in and fap to thousands of camgirls broadcasting live from their bedrooms.