Looking for some strictly adult fun in Newcastle, NSW?
There are a number of local adult services that can provide everything from a quick rub n tug, to full service with your wildest fantasies included. The establishments on Hunter Street and Steel Street are probably the most well known, but there are others…
In this guide, we'll take a look at some of the best brothels in Newcastle (and in surrounding Maitland), as well as the best erotic massage parlours where you can unwind, relax and enjoy an extremely happy ending.
The Best Brothels and Erotic Massage Parlours in Newcastle
Whether you are looking for a GFE, PSE, or simply a quick full service with one of Newcastle's sexiest escorts, there are a number of established brothels where sex is available.
We've rounded up some of the best Newcastle brothels below.
Looking for a sensual and intimate body rub that provides a little additional relief other than plain full service?
We've got some establishments that offer full erotic massage services, too.
Please note: Prices are correct at the time of publication but may have changed since. Please check the respective websites for the most up-to-date pricing.
---
RLN FEATURED PARTNERS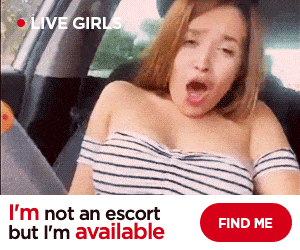 StripChat, #1 for Aussie Cams
Voted Most Innovative Cam Site at the Live Cam Awards, StripChat is Australia's favorite cam site. Watch hundreds of live porn shows for free, chat dirty and get your fap on.
---
Discreet Newcastle
9 Steel St, Newcastle West NSW 2302, Australia
http://www.discreet.net.au/
Phone: (02) 4929 7280
Recently renovated, this popular NSW brothel now has a bar, several private introduction rooms and a series of modern and comfortable suites.
Their website showcases several photos of the ladies working at Discreet (although not all of them), and the majority seem to be either local Sydney girls or other western model-esque beauties. They also have a regularly updated roster page where you can pick out your favourite if you had a good experience in the past…
Full service rates:
30 mins for $150
45 mins for $210
1 hour for $250
Moonlight Delights
756-758 Hunter Street, Newcastle NSW 2302, Australia
http://moonlightdelights.com/
Phone: (02) 4961 6969
Just around the corner from Discreet on the popular Hunter Street is Midnight Delights.
This is one of the web-savvier brothels in the Newcastle region. They maintain a nice website with profiles, descriptions and images for their working girls.
The brothel is open from around 10am through to 3am, although it stays open until 6am on the peak Friday and Saturday evenings.
Moonlight Delights is one of several Newcastle adult service providers to offer incalls, outcalls and an erotic massage service.
Full Service day rates:
20 mins for $100
30 mins for $140
1 hour for $210
Full Service evening rates:
20 mins for $120
30 mins for $160
1 hour for $230
Sensual massage rates:
30 mins for $120
45 mins for $150
1 hour for $180
The sensual experience includes a nude massage with a handjob. They are open to negotiation of extras though. Ask before the session starts.
Claudettes
http://www.claudettes.com.au
Phone: 0422 844 737
A newly opened exclusive upmarket massage service with Australian/European ladies. Bookings are by appointment only.
Claudettes offers a variety of sensual and erotic massage options, as well as four hands sessions (double the fun!) and couples massage packages.
Send all queries/questions to enquiries@claudettes.com.au.
A1 Temptations
Corner Wallsend Road & Rural Drive, Sandgate NSW 2304
http://www.a1temptations.com.au/
Phone: (02) 4967 5850
"Newcastle's first and foremost adult playground" is their slogan.
True to the word, they offer just about every service you could be looking for, from full service, to special fantasies, to sensual massage, to lesbian doubles and voyeurism.
Full service rates:
15 mins for $80
20 mins for $100
30 mins for $130
45 mins for $170
1 hourr for $220
90 mins for $320
2 hours for $420
More expensive than Newcastle's various Asian brothels, but the women on their roster are mostly local Aussie girls or European/Western escorts.
The website has several teaser profiles with pics, although plenty of their women you'll have to visit in person to see…
Eastern Star
4 Ferry Rd, Sandgate NSW 2304, Australia
http://easternstar.escortfiles.com/
Phone: (02) 4968 8883
Like Asian girls? This incall brothel (slash outcall escort agency) has a number of Asian and Oriental beauties. It is located on Ferry Road in Sandgate.
Full service rates:
1 hour for $170
45 mins for $140
30 mins for $90
15 mins for $65
This agency currently has a deal where you can spend 30 mins with 2 of their sexy ladies for a full service for only $150.
As far as affordable threesomes go, that's difficult to beat.
Eastern Star also offers erotic nude body rubs with a happy ending for your ultimate relaxation and pleasure. Prices start from just $40 for a quick rub n tug.
1 hour for $120
45 mins for $100
30 mins for $60
15 mins for $40
Oriental Star
7 Kyle St, Rutherford NSW 2320
http://www.orientalstar.com.au/
Phone: (02) 4932 3255
Oriental Star is based just outside Newcastle in the Rutherford Maitland area.
As the name implies, it is another popular spot for picking up Asian escorts. The in-house bordello can be used for full service or adult massage (body-to-body slides).
Open 9am til late, seven days a week.
The ladies are a mix of various Asian ethnicities (Thai, Korean, Chinese, Vietnamese, etc), most aged 19-24.
Love Shack
1/13 Steel St, Newcastle West NSW 2302, Australia
http://love-shack.com.au
Phone: (02) 4929 3877
Another Steel Street brothel. Love Shack promises the cheapest full-service in Newcastle, whilst also claiming to be the best brothel in the entire Hamilton, Adamstown and Broadmeadow region.
A ballsy claim!
Full Service rates:
20 mins for $55
30 mins for $70
No prices are listed for sessions longer than 30 minutes, which would suggest this is the type of venue where you're in and out. Quickies rather than intimate GFEs.
The ladies on their roster are either Chinese or Taiwanese.
Is Love Shack the cheapest brothel in Newcastle? It seems so. We haven't seen any brothels advertising cheaper rates, but they may exist.
If you know one, drop us a message in the comments.
Asian Star on Hunter
557 Hunter St, Newcastle NSW 2300, Australia
http://asianstar557.com.au/
Phone: (02) 4927 0522
As the name implies, Asian Star on Hunter is one of the top destinations for young and beautiful Asian girls. It is located on Hunter Street, which is part of Newcastle's red light district and close to several other adult establishments.
Full Service rates at Asian Star:
1 hour for $170
45 mins for $140
30 mins for $100
The facilities are basic, but clean and air-conditioned.
Expect a variety of Chinese, Thai and Vietnamese girls, most aged between 18-25 and ticking the box of cute young petite.
A1 Best Fling Broadmeadow
2 Lang Road, Broadmeadow NSW 2292
http://www.a1bestfling.com/
Phone: (02) 4957 8889
A1 Best Fling is a brothel and adult massage parlour located on Lang Road in Broadmeadow.
The flavour here is very much Asian and Oriental girls, most aged between 24-28. They are described as young, cute and passionate. The website has a couple of teaser pics and videos, although the design is a bit of an attack on the senses!
Erotic Nude Massage rates:
30 mins for $60
45 mins for $90
60 mins for $120
Full Service day rates (9am to 6pm):
20 mins for $65
30 mins for $75
45 mins for $120
60 mins for $150
Full Service peak evening rates (after 6pm):
20 mins for $70
30 mins for $90
45 mins for $140
60 mins for $170
Interested in a special 'double girls' service? Four hands massage starts at $150 for 30 minutes.
Many of the ladies that work at A1 are also available as outcall escorts in the Newcastle and Broadmeadow area. Call if you'd like to book your favourite.
---
Are there any other Newcastle brothels or adult massage parlours that we've missed?
Do you have a favourite from the list above?
Let us know your reviews and comments.
RLN FEATURED PARTNERS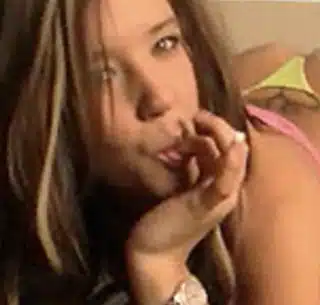 Chaturbate, the Free Cam Heaven
The largest free cam site in the world. Sit back, tune in and fap to thousands of camgirls broadcasting live from their bedrooms.