Whilst prostitution is legal on the Gold Coast, there are plenty of ways to get laid for free. You just need to know where and how to look.
Fortunately, the hedonistic beaches and party atmosphere in this vibrant area of Australia has plenty of opportunities for easy hook-ups without any big bills to settle afterwards; just a bar tab!
In our guide below, we've picked out some of the best bars and clubs, websites, classifieds and other ideas to help you get laid on the Gold Coast.
Pickup Bars and Clubs in GC
Let's start with some good bars and clubs for meeting women…
---
RLN FEATURED PARTNERS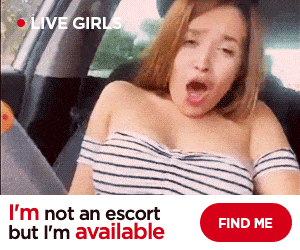 StripChat, #1 for Aussie Cams
Voted Most Innovative Cam Site at the Live Cam Awards, StripChat is Australia's favorite cam site. Watch hundreds of live porn shows for free, chat dirty and get your fap on.
---
Melbas on the Park
46 Cavill Avenue, Surfers Paradise, QLD 4217
With a reputation for its rowdy atmosphere, Melbas on the Park is a two-storey nightclub serving cocktails and more. The music is loud and the atmosphere is electric with guaranteed crowds to press amongst.
Mainly under 30s, the style is very much pumping House and is very popular with locals at Surfers Paradise. Open from 9pm til late. There is also a gaming lounge where many a foolish man is distracted, don't be one of them but, instead, maximise on their lack of attention…
Sin City
22 Orchid Avenue, Surfers Paradise, QLD 4217
Setting the scene for what is to be expected the staff parade around scantily clad and, as the name suggests, anything goes. The atmosphere is wild, loud and sensually self-indulgent. The venue is luxurious in its décor and is one of the ultimate party locations on the Gold Coast.
Full of fun loving girls, you are guaranteed to get laid if your pick up is smooth. This is one of the most popular pickup bars in GC.
http://www.sincitynightclub.com.au/
Shooters Lounge Bar and Nightclub
15 Orchid Avenue, Surfers Paradise, QLD 4217
This retro nightclub offers an old school disco experience and is more popular with the over 30s. The music is loud and the dancefloor is usually thronging with guys as well as single ladies out for some no strings attached fun. Be prepared to get territorial as plenty of men have the same idea as you.
Bread N Butter
1/76 Musgrave Street, Coolangatta, QLD 4225
Renowned for its classy cocktails and friendly waiting staff this more sedate and relaxed bar offers a chance to meet some Gold Coast cougars looking for action. There is live music and a resident DJ offering a good night out with a bit more of an upmarket feel.
Gold Coast Hookup Websites
1 Nite Relationship
As in any city there are an abundance of women looking for casual encounters and the Gold Coast is no different. Whilst some choose to advertise for a potential hook up on classifieds others prefer the safety and security of a members only site. 1Nite is a paid service which only offers one night stands and casual sex.
http://www.1niterelationship.com/local-sex/australia/queensland/gold-coast/
Get Laid A Lot
This Australia-wide site offers paid members the opportunity to hook up with other members for no strings attached sex. There are plenty of couples looking for action as well as single ladies and bi-guys.
http://www.getlaidalot.com/au/laid-in-gold-coast.html
Casual Encounters Gold Coast
Likewise this new site offers bored housewives, students and singles the opportunity to find a man for a casual sexual encounter.
http://casualencountersgoldcoast.com.au/
Classifieds in GC
Craigslist and Locanto are two of the best classifieds sites to find other horny singles looking for no strings sex.
There are the usual caveats of reading between the lines to weed out the escort services and paid masseurs but generally there are plenty of genuine advertisers who are just looking for a casual sexual encounter.
http://goldcoast.craigslist.com.au/search/ppp?s=900
http://goldcoast.locanto.com.au/tag/one-night-stand/
Other Ideas for Gold Coast One Night Stands…
It's not just the bars and clubs where the beautiful ladies of Surfers Paradise are looking for fun. And it's not just the locals, either!
These places are also good pickup spots…
Surf n Sun Beachside Backpackers Hostel
Attracting some of the craziest and most fun-loving, hedonistic travellers, the Surf n Sun hostel is overflowing with young backpackers who are looking to experience a wild time in the Gold Coast. Reeling from party to party nursing hangovers in between the guests at the hostel are all about the casual encounter. You don't have to get a room to join in the fun just be friendly (not creepy) and tag along for the ride.
Jupiter's Gold Coast Casino
Attracting plenty of tourists and a particular hot spot for single women of a certain age as well as women drawn by the money, this Casino out on Broadbeach is a great pick up location. Close to the conferring sites, there are always plenty of bored businesswomen available who are looking for a bit of company.
https://www.jupitersgoldcoast.com.au/
Looking to hook up via your phone?
Whilst Tinder isn't always a guarantee of free sex, there are enough reports of success with this casual encounters app to suggest that the Gold Coast is definitely a hot spot for the smartphone app.
---
What are your recommendations for a NSA one night stand in Gold Coast?
Let us hear them!
RLN FEATURED PARTNERS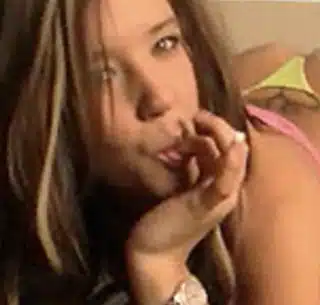 Chaturbate, the Free Cam Heaven
The largest free cam site in the world. Sit back, tune in and fap to thousands of camgirls broadcasting live from their bedrooms.