Looking for some action in the bedroom with strictly no strings attached? Perth isn't the easiest place to pick up women, but there are certainly some options to consider…
We've pulled together a guide on where to go to meet women and how to look for a one night stand.
This guide is for any discerning gents who are spending time in Perth and looking to meet women for a one-night stand, whether as a paid service or a casual hookup between two consenting adults. If casual sex offends you, please hit the back button now!
Perth Bars and Clubs
Fortunately, right off the bat, there are plenty of bars and nightclubs where local girls hang out who are just as interested in a one-night stand as you are… without charging you.
(We know, right? Hard to believe on a site like this.)
So, if you are looking to try your luck rather than paying for sex from a professional then why not check out one of the following hot locations.
You'll need to put your best foot forward and get your smooth-talking on to pull at these bars.
Before we list the best pickup venues in Perth, please keep in mind:
None of these venues market themselves as 'pick up points', and they are highly unlikely to appreciate the type of bloke who walks in and asks what's available to take home.
Play it cool and do not assume that every woman in attendance wants to get laid. Take it from us, this is less likely to get you barred or perma-banned.
OK, on to the hot spots…
---
RLN FEATURED PARTNERS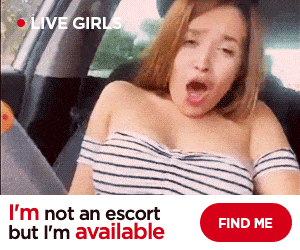 StripChat, #1 for Aussie Cams
Voted Most Innovative Cam Site at the Live Cam Awards, StripChat is Australia's favorite cam site. Watch hundreds of live porn shows for free, chat dirty and get your fap on.
---
Strange Company
5 Nairn Street, Fremantle , 6160 WA
08 9431 7373
A small new bar on Nairn Street, Strange Company serves wine on tap and is a busy venue of an evening with plenty of girls on a night out.
There's a great vibe in here. It's relaxed, sophisticated, but lacking in the usual snobbishness that you might expect in similar locations.
Public House
2/263 Adelaide Terrace, Perth,6000 WA
08 6336 9780
http://www.publichouseperth.com.au
Situated in the CBD, this pub has a lively atmosphere and women from a professional background and not a 'professional' background — if you know what we mean. Expect corporate types letting their hair down as well as visitors to the city also looking for some fun.
Thursday and Friday nights are a good time to strike it lucky.
You'll need your A game though as there'll be plenty of high flying competition waiting in the wings.
Bluzou Bar
26 Queen Street, Perth, WA, Australia
This sultry little vodka bar in Perth's CBD is always a lively venue and is a good place to kick off an evening.
Be warned that there are a couple of pub tours that start off from this venue so there will be a lot of early competition but, once they are gone, the pickings are all yours.
Alternatively, if the pickings are looking a little thin, hop on to the end of the roaming tours and you're guaranteed to get chances to pull as the night descends in to smaller groups of drunken strangers.
The Lucky Shag Waterfront Bar
Barrack Street Jetty, Perth WA 6000
http://www.luckyshagbar.com.au/
Okay, so don't be fooled.
The name relates to the bird but this small venue has a resident DJ at the weekends making it a popular spot for the locals, and it might just lead to what it says on the tin.
It's got a great atmosphere and can get pretty lively so go prepared for competition.
The Globe
495 – 497 Wellington Street, Perth, 6000 WA
http://www.theglobeperth.com.au/
With 25 varieties of beer on tap there is plenty to keep you occupied whilst you scope out the scene.
It's a stylish bar with wine and cocktails being service but can get very popular with girl's weekend parties. Women tend to be a little more upmarket but there are certainly opportunities for a pull.
Other Tips for Hookups in Perth
The best advice, if you are looking for a casual encounter without paying for it, is to stay away from the Northbridge area.
Whilst Perth doesn't have a specific red light district, this area is more renowned for its sex workers and chances are your pick-up will be a prostitute if it happens too easily — unless you've got A Lister looks.
However, if you fancy going somewhere with a nearby failsafe then check out:
Geisha Bar
135A James St, Northbridge WA 6003
Phone: +61 8 9328 9808
http://www.geishabar.com.au
This lively club is decorated in sumptuous red velvet and is usually busy with single ladies looking for a night out, knowing they will be hit upon by every man in the room. Of course, there will also be the professionals working the room so try to keep your wits about you if you don't want to pay.
Perth One Night Stand Websites
Don't want to spend your night chancing it in bars, buying girls a fortune of drinks, only to get left with your tail between your legs?
Well, there's a simple solution…
Head online first.
There are plenty of ladies who are advertising online for one night stands.
Some of these women will be professional prostitutes whilst others may well be students, singles or just women looking for some fun. As with all contact made via personals ads, we would advise that you agree in advance what you are looking for.
If there is a cost involved, then you should be aware that you are paying for sex and not just 'hooking up' for a one-night stand.
Recommendations for where to start?
Locanto is an Australian website that provides adults with a personals section that classifies the 'one-night stand' as well as casual encounters. There are plenty of ways to search through the results to get what you are looking for including fetish encounters, transsexuals and couples sex.
http://perth.locanto.com.au/Casual-Encounters/207/
http://perth.locanto.com.au/tag/one-night-stand/
Craigslist, that renowned site for the discerning gentleman, operates in Australia and you can find hundreds of listing for most kinds of 'casual encounters' in the Perth area.
Most adverts will advise what they can offer and whether they can host or meet you in a hotel/motel; some include pictures and other personal details but most are just simple details.
Backpage is another classifieds website which has a whole host of personals advertised.
Each one is offering something different and you will need to browse through the listings to find what you are looking for. Again, as with Craigslist, some have photographs and some extra detail but most are pretty basic. Some are escorts whilst others will be students, bored housewives and singles.
It really is a mixed bunch and remember… YMMV: Your Mileage May Vary.
Cracker, similar to Backpage, seems to host far more brothel, escort and agencies but is also another useful directory to find some action – though you are more likely to have to pay for sex with this site.
http://perth.cracker.com.au/adult/
Don't Forget Apps…
There is also the Tinder App which is useful to be able to hook-up almost instantaneously from wherever you are with your smartphone.
If you've never used this service before it can be pretty hit or miss but has its pros as well as its cons.
It seems that every month, there's a new dating app released. We couldn't possibly hope to keep up with the latest trends, so do your own research:
If you want to find the latest 'dating' craze, just head to the download charts of iTunes and Google Play to see what social meetup apps people are installing.
Some of these are even catered specifically to hooking up and finding one night stands.
The moral of the story?
It's never been easier to get laid without leaving the house!
---
Are there any top Perth bars you can recommend for sealing a one night stand?
Let us know your recommendations below.
RLN FEATURED PARTNERS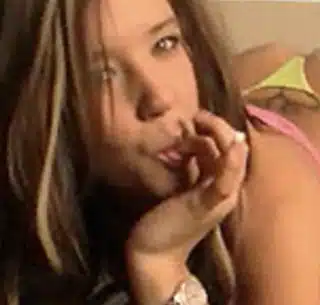 Chaturbate, the Free Cam Heaven
The largest free cam site in the world. Sit back, tune in and fap to thousands of camgirls broadcasting live from their bedrooms.