There are two legal brothels in Pendle Hill where you can pay for sex with a variety of call girls.
Some of these girls are locally born and bred in the Western suburbs, others are from overseas.
In this post we'll take a look at the two Pendle Hill brothels, the rates they charge, and the type of women you can expect to find there.
If you have any experience visiting these establishments, we'd love to hear about it.
Post your reviews in the comments.
Nirvana at Pendle Hill
1 Nirvana St Pendle Hill, NSW 2145
One of the most famous adult establishments in this area is Nirvana at Pendle Hill. It is one of the top bordellos in Western Sydney.
Although you'd never have guessed it from the outside…
Located in an industrial estate, Nirvana at Pendle Hill is a short 5 minute walk from the nearby train station. Inside you will find a diverse mix of ladies from all over Australia and Asia.
Some of their popular girls include a young Indian escort, a Turkish girl, and a black African beauty. There are some Aussies ladies, too, for men who prefer the local type. There also seems to be a few Australian-Greek and Australian-Italian ladies on their roster.
You can expect to find between 3-5 ladies working any given shift. If you have a favourite and plan to visit in prime weekend evening hours, try to book ahead.
Nirvana is open 24 hours a day, 7 days a week.
No matter what time it is, they will have ladies waiting for you.
If you don't want to venture down to Nirvana Street, you can always take advantage of their outcall service which is available to clients in the Western Suburbs.
Give them a call to make a booking.
Prices at 1 Nirvana St
$90 for 30 mins
$130 for 45 mins
$160 for 60 mins
Extra charges may apply for outcalls.
Compared to the luxury spa-style establishments near the Sydney CBD, these prices are pretty good.
The rooms are not 'five star', but they are clean, comfortable and decent enough. Each suite has a private shower and mirrors on the wall for you to enjoy the full experience.
Map and directions:
Nirvana on Pendle Hill: Make a Booking
Phone: +61 2 9636 9888
No website available.
---
---
RLN FEATURED PARTNERS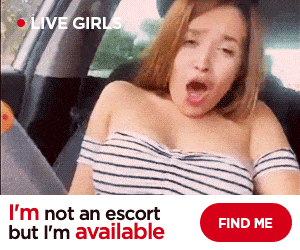 StripChat, #1 for Aussie Cams
Voted Most Innovative Cam Site at the Live Cam Awards, StripChat is Australia's favorite cam site. Watch hundreds of live porn shows for free, chat dirty and get your fap on.
---
Fallen Angels
1/112 Ballandella Rd Pendle Hill, NSW 2145
A mere stone's throw from Nirvana St is the Fallen Angels brothel.
Again, it might not look like the type of place to house attractive escorts from all over the world, but trust us, it does.
Angels claims to be the largest brothel in Western Sydney and has been serving punters for well over 30 years. Up to 200 working ladies and escorts pass through this establishment in any given week.
In fact, you can visit several times in a week and find a different roster waiting for you on each occasion.
The ladies are plucked from all over Australia. Expect a mix of Aussie and Asian girls, whilst there are a couple of Italians and Latina escorts proving very popular with the local punters. Most women are aged between 19 to 30.
Angels is open 7 days a week, 24 hours a day.
They also offer outcalls and a escort agency service for clients at home (or in hotels) in the Western Suburbs.
Prices at Fallen Angels
$50 for 10 mins
$60 for 15 mins
$70 for 20 mins
$85 for 30 mins
$120 for 45 mins
$150 for 60 mins
Fallen Angels is priced slightly cheaper than Nirvana, although these rates may have changed since they were first published. Angels doesn't have a website for us to verify.
This place also offers 'quickies' in the form of 10, 15 or 20 minute sessions. As far as we're aware, 1 Nirvana Street only has a minimum 30 minute booking.
(Correct us if we're wrong on that, gents!)
Map and directions:
As you might have noticed by their addresses, the two brothels are located very close to each other.
Getting from one to the other is a mere 2 minute walk via Ballandella Road.
If you're not happy with the quality of ladies at one venue, you can always stroll over to the other. Market forces… gotta love them!
Fallen Angels: Make a Booking
Phone: +61 2 9636 3372
No website available.
Prices correct at the time of publication but may have changed since. Please refer to their websites for the latest up-to-date pricing.
---
Interested in other other Sydney sex parlours? Check out our complete guide, which includes a section for similar establishments in the Western Suburbs.
---
Have you been to either of these venues?
Are there any other brothels in Pendle Hill that you've visited or heard about?
Have your say below.
RLN FEATURED PARTNERS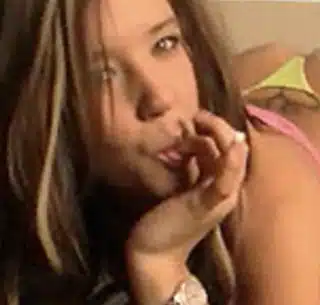 Chaturbate, the Free Cam Heaven
The largest free cam site in the world. Sit back, tune in and fap to thousands of camgirls broadcasting live from their bedrooms.