Situated about a 30 minute drive from the centre of Sydney you can find the all-night strip venue of the Sefton Playhouse.
Sydney's first table top dancing club, the Playhouse originally opened in 1984 and has developed a reputation for first rate entertainment of the adult striptease variety.
In this Sefton Playhouse review, we will take a look at what you can expect with a night out or a bucks party at one of Sydney's finest strip club venues.
What to Expect at the Sefton Playhouse?
Well, for a start, it's less glamourous than some of the glitzier venues in Sydney evoking more of a gaudy beer barn atmosphere than Las Vegas but the girls are hot and the atmosphere is cheeky.
With no entrance fees, it is a popular club for a drink during the day and there is always some friendly staff on duty to keep you company. There is food available as well so the venue is usually busy around lunchtime as the girls get set-up for the afternoon.
Having been around for over thirty years most locals have grown up with the Sefton Playhouse as part of their rites of passage. They are fond of the place and the girls who work there always step up the high expectations.
With a strap line promising 'jaw dropping entertainment that will leave you entertained and wanting more', the Sefton Playhouse is one of New South Wales's favourite strip clubs.
---
RLN FEATURED PARTNERS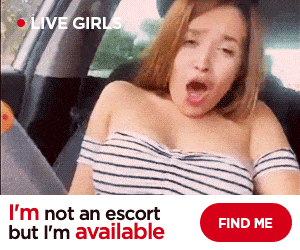 StripChat, #1 for Aussie Cams
Voted Most Innovative Cam Site at the Live Cam Awards, StripChat is Australia's favorite cam site. Watch hundreds of live porn shows for free, chat dirty and get your fap on.
---
Facilities & Services at Sefton
The Playhouse is situated along a parade of shops which include a bistro, bottle shop, newsagents and TAB.
Inside, the bar is well-stocked and the staff are friendly. In fact, the Playhouse has a reputation for serving some of the coldest beers in the Sydney area and boasts a large collection of good name bevvies.
The large function room can accommodate up to 200 guests and is a popular place to hold large events from bucks dos to corporate events. There is also a VIP lounge which provides almost exclusive access to the Playhouse Pets.  There are pool tables available with a coin-up facility.
The waitresses are as hot as the dancers and the table service is well run. Finger food is also available from a reasonable menu.
Sefton Playhouse is famous for its shower shows and the roster of dancers changes on a weekly basis; often published on Facebook. The selection of girls is diverse and they are a stunning and vibrant bunch. The management employs talented dancers with a skill for edging to the naughty side. They are erotic, good-looking and with just the right amount of cheek.
The venue has a good reputation for its security and runs a tight ship on etiquette. The dress code is smart casual with no shorts allowed and trouble is rare.
The resident DJ knows how to keep the audience entertained and the music is pumping loud enough to keep the adrenaline flowing without ruining your chances of chatting with the girls.
https://www.youtube.com/watch?v=tF4qQI1t8Ho
Prices
Entrance to the club is free and the drinks are decent value with private shows offered at reasonable rates. The venue accepts cash and credit cards but no cheques. There is also no cover charge, even at weekends.
Opening Times
The Playhouse is open from 9.30am every day and closes at 1am with the exception of Thursday, Fridays and Saturdays when the party goes on until 3am. The lively atmosphere doesn't get started until midday but on a busy night the club can run until 5am but closes at midnight on Sundays. Entry is for over 21's only.
Where is Sefton Playhouse?
Just a two minute walk from Sefton train station the Playhouse is situated at 54 Clapham Road and is about a thirty minute drive from Sydney CBD.
There is a small parade of shops on the corner of Clapham Road and Yamma Street with off street parking. With a population of just 5000 people, Sefton is a small and quiet suburb.
Contact Info
Planning a bucks night or a wild night in Sydney with your mates?
Need some eye candy to make it a night to remember?
Sefton Playhouse can deliver on both fronts.
If you are looking to make a booking, here are the details you will need:
http://www.seftonplayhouse.com.au/
https://www.facebook.com/SeftonPlayhouse/
Phone: 02 9644 2174
Email: info@seftonplayhouse.com.au
While you can turn up to the venue on the night, we would strongly encourage booking in advance and scouring their FB page for discounts prior to your trip.
Like many SYD strip clubs, the Playhouse runs regular special offers to get boots through the door. If you have a large booking, you can always use those numbers to your advantage. 😉
---
Have you been to the Sefton Playhouse?
How did you rate the experience, ladies and atmosphere?
Let us know your thoughts and experiences in the comments below.
RLN FEATURED PARTNERS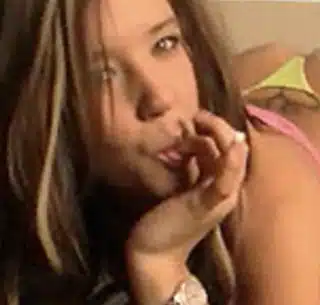 Chaturbate, the Free Cam Heaven
The largest free cam site in the world. Sit back, tune in and fap to thousands of camgirls broadcasting live from their bedrooms.