Advertising itself as 'short stay hotel' and not just a brothel, the Stiletto Sydney certainly looks like a modern bordello with all the trappings of a luxury hotel chain.
But can the reality compare with the promises? How can one venue make you feel like a king in just 30 minutes? And does a menu where the 'quickies' start at $250 reflect the kind of service you'll get?
In this guide, we take a look inside one of the city's finest brothels and give you the information you need to decide whether it's worth parting with your hard-earned cash for a taste of what's on offer.
Overview
Once owned by notorious punter turned entrepreneur, Eddie Hayson, Stiletto Sydney is now run by Melbourne based investment company Parramatta Road Investments Pty Ltd. The business (and the building) was sold in January 2015 for $17.6 million just days before Hayson was declared bankrupt.
Despite the establishment's links to the controversial figure of Hayson, Stiletto has continued operations since the restructure.
Business as usual for the brothel is in providing one of the most exclusive bordello experiences in Sydney.
Stiletto Promotion Video from Stiletto on Vimeo.
Occupying three storeys, plans to expand the brothel to 50 rooms were proposed in 2011 but initially thrown out by Sydney City Council. The rejection came about as the council upheld the many objections from neighbouring residents of the potential disruption such a mega-brothel would have caused to the area.
An appeal to the courts overturned the decision and the venue was extended to 3,846 sq m in 2016 incorporating much of the original designs into the existing premises.
The venue includes a large play room with two double beds and a few rooms that include pool tables. Whether these are used to play pool or sink holes of a different variety is anybody's guess but they are popular, particularly with larger groups like stag parties.
Stiletto is now one of Australia's biggest and busiest brothels with up to 400 clients passing through the doors during peak times. Some of the more popular women who work here can reportedly make up to $90k per year.
Prices for services here are higher than anywhere else in the city but not many places can boast the same facilities, quality of girls and luxury of the surroundings. The brothel is certainly popular and many of the girls have regular clients including jockeys and sports stars. Reviews for Stiletto are mostly great with the occasional dissatisfied customer who got a raw deal with one girl. We always take these kind of reviews with a bit of caution; one horse failing to win a race doesn't make a bad stable.
Overall, the atmosphere in the club feels relaxed and the pleasure of the working environment for the girls translates into a happier hooker. Because of the steep costs, the place is more exclusive than some places we've seen but even so, 400 clients at peak hours doesn't make it the most private either.
If you can afford to go here then the surroundings and trappings are definitely worth the extra and so are some are the girls.
---
RLN FEATURED PARTNERS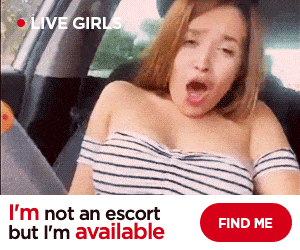 StripChat, #1 for Aussie Cams
Voted Most Innovative Cam Site at the Live Cam Awards, StripChat is Australia's favorite cam site. Watch hundreds of live porn shows for free, chat dirty and get your fap on.
---
Services
The brothel has over 150 ladies working for them, each being rostered for different shifts and accommodating their own tour and work schedules. They represent a range of international countries and some nights can seem more like a Miss World contest that a brothel line-up.
Not all of the women on their books work in house with some being screened to provide outcall services. You can expect to find at least two dozen ladies on a daily roster with more during busy periods. Full details are available online as to who is working when.
A standard service at Stiletto includes mutual oral, massage and covered sex; a high-quality GFE.
Standard extras are accommodated but do come at a cost. Typical extras requested include:
Cum In Face (CIF)
Cum On Body (COB)
Kissing
Light Fantasy
Anal
Not all of the ladies accommodate extra requests so do check with reception when you arrive. Alternatively, some of the girls specialise in PSE or more kinky play so to be sure of a good match, always state your preference on arrival.
All of the ladies working for Stiletto are subject to the state requirement for STD checks once a month.
Facilities
There are 19 private rooms spread over three floors. Each has its own character and individual features including those with a pool table, twin double beds, dancing pole and full bar. All have modern wash facilities; some showers, some tubs or jacuzzis.
There is a main lounge/foyer where you can pick from the available girls as well as private waiting rooms for those seeking a more anonymous encounter at a brothel.
The design is modern and sleek with sexy nods in the styling such as erotic artwork or photographs, ambient lighting and well positioned and comfortable furniture. Someone who has clearly visited a brothel before has worked on the interior design and you can mix up the action to use more than just a bed in some of the suites here.
Overall, Stiletto's is very much more like a boutique hotel with a nightclub than many brothels most punters will have experienced.
Opening Times
With the exception of Christmas Day, Stiletto Sydney is open 24 hours a day, seven days a week.
Regular clients can book girls on roster in advance whilst walk-ins are welcome.
Extras can be arranged but you will need to discuss your needs at reception in order to ensure that you are matched with a suitable companion. As long as your requests are reasonable, legal and fall within the state regulations on safe sex then you will usually find that most services can be accommodated…for a price.
Cash is accepted but there are credit card facilities on site.
Location
Stiletto is situated in Camperdown, about 4km outside of the CBD near the University of Sydney.
You can find the entrance to the brothel via Larkin Street but the address is 82 Parramatta Road, Camperdown NSW 2050.
Private underground parking is available for all customers; the entrance can be found off Sparkes Street.
Contact Info
You can find further information via the website or contact the brothel using the number provided below:
Website:
https://www.stilettosydney.com/
Telephone:
+61 2 8594 8888
Featured image via website.
RLN FEATURED PARTNERS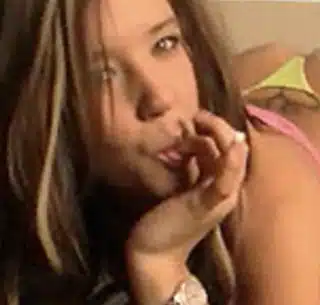 Chaturbate, the Free Cam Heaven
The largest free cam site in the world. Sit back, tune in and fap to thousands of camgirls broadcasting live from their bedrooms.