Looking to organise the ultimate bucks party in Sydney?
It's not easy being the best man and most modern bucks want something a little more memorable than just a night out at their local watering hole and a few hands of poker to mark their last nights of 'freedom'. These days, bucks and hens are looking for a full weekend of planned party time to really get their wedding festivities off to a flying start. Fortunately, Sydney is one of the best places in Australia where you can arrange everything from party boats and sports fishing to night clubs and gambling.
In this guide, we give you all the best suggestions of things to do on your bucks' party in Sydney. From daytime activities to evening entertainment, from thrill seeking to team-building, strip clubs to casinos, whatever you need to arrange, it's all here. Not only that but if you're having trouble arranging all the finer details then we've even got some recommendations of bucks party event planners in the area.
Sydney: The Harbour City's Party Appeal
With more than 800 bars, a dozen strip clubs, four horse racing courses and a dog racing track plus a huge casino, Sydney is perfectly well appointed for adult entertainment. And that's not to mention the many companies offering other kinds of diversions, sports and excursions as diverse as axe throwing to bubble soccer, archery to go-karting plus some good old-fashioned brewery tours and a whole range of night clubs, restaurants and party venues.
Oh, and of course, if you are into sightseeing then we shouldn't overlook the Sydney Opera House, Harbour Bridge, Luna Park, The Rocks and Sydney Tower. Plus, if you want to get a change of scenery on your bucks' weekend party then there's always Bondi and Manly Beach plus the Blue Mountains National Park.
It's a party lovers paradise and is well set up for tourism making it an easy (and affordable) place to get to and to stay in.
All in all, Sydney has a crazy amount of everything there is to offer your buck for his unforgettable, wild weekend away. You can find out more about some of the more 'adult' nightlife venues by browsing through our Sydney Adult Entertainment Portal.
---
RLN FEATURED PARTNERS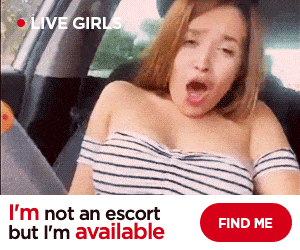 StripChat, #1 for Aussie Cams
Voted Most Innovative Cam Site at the Live Cam Awards, StripChat is Australia's favorite cam site. Watch hundreds of live porn shows for free, chat dirty and get your fap on.
---
Daytime Activities
Most bucks parties are based around a daytime activity followed by a night out on the town so we thought we'd start with some suggestions of things you could plan to do during the day in (and around) Sydney.
Brewery Tour
Usually lasting about 90 minutes, a brewery tour is a pretty good way to spend an afternoon and Sydney has some great craft brews to try. After learning about how the beers are made, you get a tutored tasting of around 10 bevvies.
Try just one or you could make it a real discovery tour and head on a taproom crawl:
Of course, all of these breweries offer a takeaway shop so you can bring home a souvenir of your visit.
Golf
Sydney has a dozen or more golf clubs in and around the city, each offering a different range of packages from a quick nine holes or a session on the driving range to a full round. Whilst some are members only, others are open to the public and many can accommodate large groups for a party atmosphere.
At the lower end of the budget is the Moore Park Public golf course or you could splash the cash and head to the more elite (and premium) venue of St Michael's Golf Club in Little Bay. With views out over the Botany Bay peninsula and the Pacific Ocean, this is an upmarket course with prices to match.
Other golf courses in the area that might be suitable include:
There's also the Holey Moley clubs in Darlinghurst and Newtown which offers an indoor mini-golfing experience that is well suited for a bucks party.
Horse Racing
Sydney has some great horse racing courses including Royal Randwick, home to the Sydney Spring Carnival which hosts the world's richest turf race; the Everest, a $14 million 1200m thoroughbred flat race.
All four courses have a range of meetings during the season so you will need to check their race calendars to see if there is something suitable for the dates you are planning.
Go Karting
The beauty of riding go karts is that they deliver plenty of high octane, adrenaline-inducing fun without the dangers of a real racetrack…or the expense. It's an absolute classic activity for a bucks party and for good reason; you get to burn round a track with your buddies for a couple of hours all for a couple of hundred dollars each. There's a nice range of circuits in Sydney including some indoor tracks and some outdoor facilities. A few also combine other adventure activities on site, so you could double up for something like paintballing or other motorsports.
Each of these companies offers their own package deals for large groups, check website for details:
Escape Rooms
They've taken the world by storm as an alternative to the traditional team-building games organised by management companies but they also offer a great fun way to spend time with your mates as you puzzle your way out of a locked room.
An interactive game that can only be completed by accomplishing tasks and solving puzzles within the set period of time, an escape room may sound like a recipe for brewing a barney but they can be a good way to bond together a group of the buck's friends who may not know each other that well.
Sydney has a selection of venues that offer challenging escape rooms, including:
If, however, you'd rather not be 'locked' in then you could always try a Virtual Reality alternative at the VR Escape Rooms. The benefit of this experience is that your escape will take you out of this world…literally.
Boat Cruise
With its harbour setting, Sydney is packed full of boats that you can charter for a private cruise with some offering daytime sports fishing (see below) whilst others are simply geared for pleasure. Arrange a day out on the water, head to sea and stop off at some remote beaches or make it a night out to remember and see the city by night from the deck of your own private yacht. Some skippers will even allow extra entertainment on board so you can feel like proper party playboys.
There's a whole range of companies offering bucks party cruises in Sydney, with some of the most recommended being:
Check out the TagVenue site for ways to hire a boat direct from the owner.
Amusement Park
Situated on the northern shore of Sydney Harbour, Luna Park is a heritage listed amusement park originally built in 1935. It's an iconic place to go for a bit of fun and has some okay rides but nothing that will really spark an adrenaline rush. It's more of a nostalgic home for the classic fairground rides like dodgems, pendulum ride, swing ride and Ferris wheel.
Quad Bikes
Quad biking, like go-karting, offers some motorsport action and is a great preparation for a night out by getting your adrenaline pumping. There are a couple of places in the city that can organise quad biking for you (Adrenaline and Glenworth Valley Outdoor Activities) but these need to be booked in advance. It's worth mentioning that both venues also offer a couple of other activities such as kayaking, horse riding, abseiling and other driving experiences (see website for details).
Bubble Soccer
If you've not heard of bubble soccer then you must have been living under a rock as this craze has been around for several years now and is popular with bucks parties.
The idea is pretty simple, you play a game of soccer with your buddies wearing a specially adapted suit that is fully inflated so you look like a bubble. Covering you from your head to your upper thighs, the suit is designed to protect you when you fall over….which you will…so you can combine a game of soccer with a game of dodgems.
It's a lot of fun to play and a great physical work out at the same time. Bubble Sports can arrange a session for you in Sydney, either at an outdoor venue or at a local indoor sports facility.
Archery Attack
Operated by the same company as Bubble Soccer, Archery Attack (or Arrow Tag) is another game which is great for bucks parties which has been growing in popularity over the last few years.
'Where dodgeball meets archery', the idea is simple, using foam tipped arrows, commence battle with your mates in an epic adventure. If you've ever been paintballing, then this is similar just with a twist.
Axe Throwing
And for something a little more insane…how about just throwing some axes together?
Maniax runs group parties for bucks in the Sydney area for a minimum of 8 people for two hours. During the session you get some individual coaching about how to throw an axe like a legend and then you get a chance for some target practice. The second hour is all about seeing which of your buddies is the best in a tournament to see who wins the bragging rights for the rest of the weekend.
A great chance to (you know we had to say it) bury the hatchet!
Skirmish Paintball
If you don't fancy mucking about with a classic by throwing in some axes or arrows then a good old-fashioned paintball skirmish is still guaranteed to hit a high note for your bucks party daytime activity.
It's a tried and tested morning or afternoon of competitive fun for a group of friends with plenty of opportunities to make your mates pay for any wrongdoings. Using low energy air weapons, this shooting activity is usually played in a 'capture the flag' style tournament with each round taking place in a different environment.
There's a couple of places to play in Sydney with some being indoor whilst others take advantage of some specialist outdoor space for more realistic 'scenario' play.
Clay Pigeon Shooting
If you like shooting sports but don't want to embrace an epic battle then clay pigeon shooting is another classic activity for a bucks party. Slightly more sedate than a skirmish, there are a couple of shooting clubs that welcome groups:
And, if you'd prefer not to use real guns at all then you could try the laser alternative at Laser Shoot; get the boys together and have a blast!
Sport Fishing
If you're into sports fishing and fancy seeing what the waters off Sydney harbour are like for angling then there are some nice charter companies offering a day out from the city. Catering for newcomers and experienced fishermen alike, you can opt for a few hours to a whole day. As well as game fishing some also offer whale watching and bucks party harbour cruises as well.
City Tour
If you are coming to Sydney for the first time and you fancy taking in a spot of sightseeing then you could organise a tour of the city. There are plenty of operators who can offer you a guided one or you could hire a car/taxi and do this yourself. If you have a limited budget, then you could even use the city's hop-on, hop-off Big Bus or Sydney Explorer tours.
If you want to get a real feel for this historic city then we'd recommend booking an agent to organise a tour for you so you can get the lowdown on the best sights in Sydney.
Night-time Entertainment
Of course, daytime activities are only half the action that any good bucks party should incorporate and the main event is what you and the guys get up to at night time. With that in mind, we've come up with some excellent suggestions about ways you can while away the hours in Sydney by night.
Strip Clubs/Gentleman's Bars
Another stock and staple of the bucks party experience is a trip to a strip club or gentleman's lounge.
Sydney has a dozen or more places to go to experience some lap dancing, pole dancing and striptease shows. Most offer specific bucks night packages where you can arrange for the man of the hour to receive some personal attention from some of the club's finest dancers. This usually involves some routine public humiliation as the buck is dragged on stage to get a rousing lap dance in front of the audience.
For the rest of you, you'll get to enjoy a private VIP area as well as getting other benefits like club money to tip the girls with, special treatment from the ladies and your own table service. Some of these clubs can also arrange transport with style to the club with a limo or hummer hotel pick up.
You can find full details of all the strip clubs that are worth visiting by checking out our city strip club guide to Sydney.
Poker Night
Sydney has a reputation for being one of THE centres for poker in Australia and the NSW gambling laws mean that you can find plenty of games. From poker rooms in local bars, clubs and hotels to t he city's own casino, there are plenty of casual games, tournaments and leagues to enjoy. You can find a full list of poker night venues in our full city guide.
Most bucks party organiser prefer to arrange a private game just for them, the buck and their buddies. Whilst you could do this in your own hotel room with a deck of cards and some cash, you you can easily hire a poker night organiser to bring along the real deal to a venue of your choosing.
As well as quality chips and cards, a professional dealer and tournament host, some of these companies can also arrange other entertainment for a real Vegas feel.
Of course, if you want a night out playing other card games as well as slots and table games then there is always the city casino, The Star. Open 24-hours a day, the non-stop buzz at this casino is second to none and offers a real high-rolling experience to complete your bucks weekend in Sydney. As far as poker goes, they've got you covered with everything from Texas Hold 'em and Mississippi Stud to tournament games and big-pot competitions.
Don't forget that the brand-new Crown will be opening in 2021 becoming the city's second casino.
Night At The Dogs
After NSW overturned the ban on Greyhound racing, punters have been flocking back to Wentworth Park.
Located in the south west of the city near Blackwattle Bay, Wenty is popular with locals and tourists and offers city dog racing that is convenient for bucks who want to squeeze in as much as possible for the weekend.
With races starting around 6/7pm, you can be away for 10pm to head back out into the city. They have a couple of dining options as well as bar and, who knows, you could just end up winning enough to shout a round of drinks for your mates or even pay for the whole weekend.
The Richmond Race Track is another option but it is an hour outside of the city on the north-western outskirts of Londonderry.
Nightclubs
Whilst Sydney has a lot of nightclubs not all will admit entry to large groups of men, particularly if you are known to be on a bucks party. Something about a lot of blokes together gives them cause for concern…
Anyway, there are some very decent night clubs in the city that welcome bucks party and large groups with open arms, offering some decent packages on VIP area hire plus discounted (or free) entry with reasonably priced table service.
One of the more upmarket clubs is The Marquee which has an event ready private bar with its own sound system and outdoor area plus indoor booth seating. They also offer VIP tables in the main room with personal security, bottle service and a premium menu.
Other clubs which offer private hire and VIP tables which may be suitable for large bucks groups are:
There are also some good bars in Kings Cross and The Rocks which have more flexible policies on group admittance but this will all depend on how you present yourself when you arrive and how many of you are attempting to get in.
Comedy Club
Live stand-up comedy can be a bit hit and miss but Sydney has some good venues which offer a programme of great acts. It all depends on the night you go of course but invariably the headline comedians are well worth seeing. As far as bucks parties goes, not all are amenable to the idea of a huge group of blokes coming in but some are.
The best comedy clubs to try and book in advance are:
Private Box NRL Game
The NRL has eight teams based in the Sydney area, the most famous of which are the Sydney Roosters and the South Sydney Rabbitohs.
All of the NRL home venues offer private boxes from which to enjoy the games and you can make enquiries via their respective website as well as check out their home game calendar to see what's on when you visit Sydney.
Private Box AFL Game
Alternatively, if football is more your scene then there are two Sydney based AFL teams; the Swans and the Giants. Playing from the Sydney Cricket Ground and Sydney Showground Stadium respectively, both offer hospitality suites for private hire.
Private Sydney Bucks Party Venues
And, if you don't fancy any organised activities or just want somewhere exclusive at the end of a wild day out to host your own party then you could consider hiring a private party zone to fill with your own invited guests. Why not push the boat out and book some strippers or get one of the companies listed above and below to bring the casino to you? You could even get in touch with XXX Bucks Parties to organise some nude or topless waitress to really make the event go with a bang.
At the top end of the price range, you have the Studio @ Sydney Tower with the best views over the city, private bar and fine dining.
Other options we can recommend include The Landmark Gallery, New Hampton Hotel or Gingers @ The Oxford Hotel. Of course, most restaurants, bars and clubs will be able to offer you a VIP lounge or suite for private hire.
Party Bus
If you are still struggling to find a venue that will accommodate your bucks party then you can always just hire your own by way of a party bus. Available to hire for simple shuttle services or for a party cruise around the city, some will even incorporate winery tours as well as other drop off and pick ups at some of the venues detailed above.
The kind of limo or bus you get depends on the company you book with and your budget but can range from a large limo to a full sized bus. Most come equipped with sound systems and bars whilst some even have their own dance floors, poles and other on-board entertainment. The beauty of booking this kind of service is that many of the operators know of the best pubs and clubs to go where your group is likely to get in. And, if you book one for the whole evening, you know how you'll be getting back to the hotel.
Contact any of these providers for a quote for your bucks party bus:
Best Sydney Bucks Party Event Planners
If you love the ideas that we've suggested above but can't face the organisation involved and just want someone else to do it then the following companies all offer event planning services for bucks parties in Sydney.
The costs for arranging your activities and entertainment through a third-party agency will mean that you end up paying more in the long run than if you organised it yourself. But it does mean that there'll be no last-minute hitches and you can relax and enjoy the weekend too.
Another benefit of using a specialist event planner is the fact that these guys are local and know exactly where the best bars, clubs and restaurants are so they can really tailor your night out to suit what you want.
Lastly, they also offer some exclusive modes of transport to get you and your mates to and from each venue. This could be a choice of hummer or limousine with some even offering something a little more 'eclectic'.
All of these Sydney bucks party organisers offer package deals as well as the option of building your own weekend break:
Featured image via Wikimedia.
RLN FEATURED PARTNERS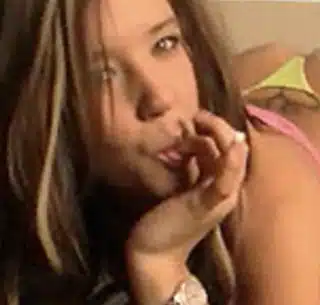 Chaturbate, the Free Cam Heaven
The largest free cam site in the world. Sit back, tune in and fap to thousands of camgirls broadcasting live from their bedrooms.