The swinging scene in Sydney is very active, diverse and offers plenty of action for singles and couples alike.
Whether you are looking for a wifeswap party, a traditional swingers club, or just a lively weekend sex party, there are plenty of venues and parties to check out.
In this post, we will take a look at some of the best options for Sydney swingers, including popular NSW swinger clubs and regular meetups.
The Best Sydney Swinger Clubs
Let's start by looking at some of the best clubs for swinging enthusiasts in SYD…
---
RLN FEATURED PARTNERS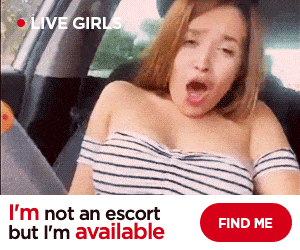 StripChat, #1 for Aussie Cams
Voted Most Innovative Cam Site at the Live Cam Awards, StripChat is Australia's favorite cam site. Watch hundreds of live porn shows for free, chat dirty and get your fap on.
---
The Couples Club
226 Commonwealth Street, Surry Hills, NSW 2010
Established over twenty years ago, the Couples Club in the popular suburbs of Surry Hills is one of Australia's best swinging clubs. Situated in the centre of this quiet area the entrance is discreet and is just a short walk from the lively Beresford Hotel.
The club is open on to couples and single girls only on a Friday and Saturday night (9pm-3am) with a charge of $150 and $50 respectively. Single guys are welcome on Thursday and Sunday nights (8pm-12am) at a cost of $150, single girls are free and couples are $100. There are no credit card facilities on site and you are asked to deposit $50 for a locker key, which is refundable.
The club has a spa, bar and lounge and is decorated in an indulgently luxurious style to offer the best in comfort and elegance. There are plenty of shower facilities, six bedrooms, two orgy rooms and some sex equipment for the more adventurous! The club runs regular themed nights and events with the third Friday of every month being for first timers.
http://www.couplesclub.com.au/
Our Secret Spot
93 Crown Street, Darlinghurst, NSW 2010
A relatively new club opening in March 2014, Our Secret Spot is situated in the Darlinghurst area of the city just a short walk from Hyde Park.
They run regular events throughout the year from cabaret balls to uniform parties. The club is usually well attended by a good range of ages and backgrounds. Our Secret Spot is tastefully decorated throughout and provides excellent facilities including a dedicated make-up area for the ladies. There is a BYO bar, socializing lounge and plenty of play areas to suit everyone. Crown Street is a busy road and there is plenty of on-street parking. The entrance, although discreet, is on the main thoroughfare.
The club is open on Fridays and Saturdays from 8.30pm to 3am for couples and single females only ($100 and $50 respectively) and Sundays from 7pm to 11pm ($70 for single men and $50-$100 for couples/triples).
http://www.oursecretspot.com.au/
Bondi Swingers
With a strict policy of no single males, the Bondi Swingers club is about as exclusive as it gets. Held in a luxury five start penthouse apartment, the group meets on Saturday nights.
Established by a group of single women, attendance to a party is for members only who must apply online. The entry requirements are pretty restrictive; young, fit and attractive. Parties are always dress-up affairs with guests being asked to arrive in a face mask. Parties last until 4am and start between 9-11pm.
Entrance fees are $200 per couple and $50 per single female with membership fees on top. There is no doubting that the exclusivity and luxury of the club ensures a high standard but don't expect to turn up and join in.
Lifestyle Connexions
A small group but attracting up to 35 couples at each party, Lifestyle Connexions has been operating since 2006. The group is open to new members and attendance at parties must be by prior reservation. The location is rural and about an hours drive from Sydney. They host two types of party; a more social dinner party for couples and a house party with a more adventurous edge. Events are classy, upmarket and sophisticated and would appeal to couples who have a mature outlook on swinging.
http://www.adultmatchmaker.com.au/profile/index/664412?page=1&view=list
Purely Indulgent
Another exclusive swinging club that indulges in five-star decadence, Purely Indulgent was set up in 2015. Membership is strictly vetted by the all-female organizers but is open to couples and single females under the age of 50. Events are held less frequently but tend to be big affairs in glamorous settings.
Membership starts at $300 per couple which grants access to one free party with single females paying $150 for the equivalent.
https://www.purelyindulgent.com.au/
Sydney Swinger Websites
There are plenty of websites where couples advertise directly to others interested in swinging without the exclusivity of being a club member.
Many are paid for sites which allow you a free trial membership to browse but the ability to contact advertisers comes at a premium. The best of these are listed below:
Adult MatchMaker
Australia's premier swinging website, Adult MatchMaker has hundreds of registered couples in the Sydney area looking for likeminded people to arrange house parties with.
This is one of the largest swingers databases in all of Australia.
https://www.adultmatchmaker.com.au/
Adult FriendFinder
Similar to Adult MatchMaker but with a massive global reach. AFF is the original casual encounter / online hookup tool.
It has profiles for hundreds of Sydney swingers, wife swappers and group sex enthusiasts.
Red Hot Pie
With more than 2 million users registered in its database across Australia alone Red Hot Pie has a lot of registered swingers online…
Swingers Heaven
A number one go to on the subscription services, particularly if you travel around Australia and like to explore the wider Aussie swinging community.
Heaven has thousands of members in Sydney.
https://www.swingersheaven.com.au/
Vixen
Needing an overhaul of its website, Vixen does have some up to date information on the swinging scene and is a useful repository.
http://www.vixen.com.au/swinging/directory_swinging_set.htm
---
Looking For Something Different?
Sydney has many adult entertainment options, including various brothels, strip clubs and erotic massage parlours.
If you want to enjoy some action without leaving the house/hotel, then there are several online 'sex show' options that might take your fancy…
Sites like Chaturbate and Bonga Cams allow you to pay for private cam shows for a fraction of the price of a GFE/PSE. These can be good options for amateur thrills…
---
Have you dabbled in the Sydney swingers scene? Are there any regular sex parties you can recommend?
Let us know your thoughts and reviews below.
RLN FEATURED PARTNERS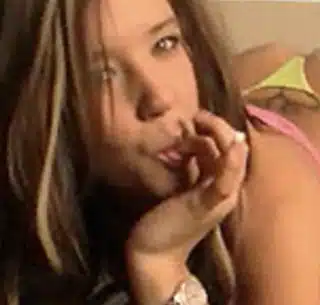 Chaturbate, the Free Cam Heaven
The largest free cam site in the world. Sit back, tune in and fap to thousands of camgirls broadcasting live from their bedrooms.