Heading to New Zealand's capital city and wondering what the chances are for a hook up?
Home to a population of just 212,000 people Wellington isn't the largest capital city in the world but it is one of the prettiest. With a beautiful waterfront promenade, sandy beaches and a lush backdrop of rolling green hills, it does attract a lot of tourism. Which is great for visitors looking to hook up as this boosts the potential pool from just under a quarter of a million to over a million.
In this guide, we give you a rundown on how to hook up in Wellington – along with our tips and advice for where to go for the best chances of scoring a pick up.
How Easy Is It To Hook Up In Wellington?
We're not going to gild the lily here and try to tell you that it's real easy to get a hook up in Wellington because it isn't.
And there are a couple of good reasons as to why.
Firstly, the city is small (really small) and pickings are slim among the locals. Hell, even with the tourists thrown in, Wellington just doesn't compare to places like Sydney, Melbourne, Bangkok and Singapore.
Secondly, whilst Kiwi women are pretty open-minded, liberal and adventurous, they're certainly not the type of girls who will fall for any old line. So, you will have to be on your absolute A-game if you want to stand a chance of hooking up.
But, before you lose heart and give up before you've even started, we want to assure you that although the chances of hooking up are smaller in Wellington, they still exist. And if you do get lucky then you are pretty much guaranteed a great time; Kiwi girls are known for their love of casual and adventurous sex. Plus the potential among tourists gives you a selection box of pretty much any nationality to choose from.
So, in summary, it's not easy to pick up in Wellington but good preparation will help and it's certainly worth persevering with. Patience is usually rewarded so stick with it.
---
RLN FEATURED PARTNERS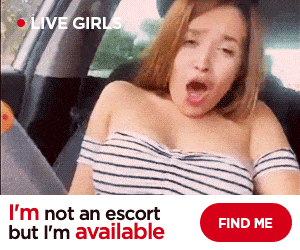 StripChat, #1 for Aussie Cams
Voted Most Innovative Cam Site at the Live Cam Awards, StripChat is Australia's favorite cam site. Watch hundreds of live porn shows for free, chat dirty and get your fap on.
---
Day Game in Wellington
Although small by comparison to other Western capital cities, Wellington offers pretty familiar gaming opportunities if you are on the lookout for a hook-up.
During the day, your chances of finding single women are high in the usual cafes, shopping malls and markets but the city also has some great beaches.
For your best chance of getting the digits of a local then the best place to hit up is Cuba Street.
Here you can find plenty of cafes and places to hang out. It's the center of the city and this precinct offers up plenty of potential.
Outside of the city streets, you could try your luck at one of the many arcades and shopping centers, including:
Coastlands Shopping Center
Old Bank Arcade
Harbour City Shopping Center
Wellington Underground Market
Johnsonville Shopping Center
Queensgate Shopping Centre
For more upmarket ladies and cougars then try Lambton Quay; an area stuffed with classy boutiques its perfect territory for picking up an older woman with sophisticated tastes.
Another decent strategy for day game in Wellington is to head on over to Lyall Bay or Oriental Bay. During the warmer summer season this area can get pretty busy with both tourists and locals alike and the beaches are a good spot to base yourself.
Just be warned that Lyall Bay is popular with surfers so you could be competing with some Alpha types who have the bods to back up their chat.
By contrast, Oriental Bay is a lot more luxurious and is one of the more affluent areas of Wellington. Home to some famous faces including Sam Neill, Jane Campion and Bob Hoskins you'll need to be on your top game to hook up in this part of the city.
If you're not a beach buff or you don't fancy your chances against more seasoned surfers and athletic types then it's not a bad idea to head out to the tourist hotspots to try your luck with visitors to the city.
The busier attractions include the cable car, Wellington Zoo, the Botanical Gardens or Zealandia.
The latter is a wildlife refuge (or ecosanctuary) so be prepared with your best vegan-friendly, sustainable, eco-warrior pick up lines! And, if picking up a green queen is high on your agenda then we can recommend the Whole Foods Markets store on S State Road or Commonsense Organics on Tory Street. Both speciality grocery stores and not huge but are popular with a certain type of Kiwi.
Of course, depending on what time of day you start your mission there are also plenty of good bars which you can base yourself in early (see 'Night Game', below). And not all of these are boozy, in fact if you want to keep a clear head whilst day gaming then definitely hit up the Lamason Brew Bar on the corner of Lombard and Bond Street. This hip coffee shop is a great all-caffeinated alternative to pub based cruising.
Finally, if you hit Wellington in the colder months and miss the opportunity to show off your beach-ready bod down at the bay then why not try joining up for a temporary membership at Exodus Fitness.
A stylish gym that attracts some fine older women with fit bodies, it's a decent opportunity to mix with the locals and try out your best lines. And even if you don't get lucky here, you can prime yourself for some evening action by staying in shape.
Night Game in Wellington
There are tons of great bars to hit during the evening and most stay pretty busy late into the night, especially at weekends and in the peak tourist season.
We've listed below some of those with the best atmospheres and where your chances of hooking up are highest.
But if we were pushed to choose the best then we'd definitely single out Hawthorn Lounge on Tory Street and The Library at 53 Courtenay Place.
The former is more of an upmarket cocktail bar whilst the latter is a laid-back craft beer lounge. Both popular with hipsters, your chances of picking up a more sophisticated cougar will be higher at the Hawthorn Lounge.
Courteny Place and Cuba Street are both busy with good bars including
Minibar, Courtenay Place
The Malt House, Courtenay Place
Mishmosh Bar, Courtenay Place
San Fran, Cuba St
Hotel Bristol, Cuba St
Other good bars in the city include:
Southern Cross Garden Bar, Abel Smith St
The Hop Garden, Pirie Street
Cuckoo Cocktail Emporium, Customhouse Quay
The Arborist Rooftop Bar, Willis Street
Golding's Free Dive, Leeds St
The Fringe Bar, Allen St
Welsh Dragon Bar, Cambridge Terrace
Havana Bar, Wigan Stret
As for nightclubs, Wellington doesn't really have a dance scene and most of the night time entertainment and action tends to be focused in the bars.
The best ones for a more upbeat nightclub feel are:
Red Square Bar, Blair St
Laundry, Cuba St
The Establishment, Courtenay Place
Danger Danger, Courtenay Place
Valhalla Tavern, Vivian St
Best Hook Up Apps and Website to Use in Wellington
When travelling to new cities the coverage of a lot of apps and sites varies but we find that Adult Friend Finder (AFF) is pretty consistent, particularly in more Westernized countries.
Known predominantly as a site for swingers to hook up, AFF is also a very useful hook-up tool. Here in Wellington, there are several thousand listings of locals and visiting tourists looking for a casual encounter.
Yes, the majority of these are men but there are still a lot of women using the site in New Zealand and Australia. Over 2 million, in fact, and most users are between the age of 18 and 34.
Membership costs start at $11.95 (AUD) per month and is quick and easy to get started with, particularly using their mobile app.
From a one-night stand to something a lot kinkier, you won't regret a membership with Adult Friend Finder.
Other good apps and sites for finding singles for adult dating in Wellington include the ubiquitous and familiar go-tos Tinder, Hinge and Bumble as well as:
Moms For Flirt
I Am Naughty
Badoo
Meetville
Whatsflirt
Youmee
Hily Dating
iCatched
Ok Cupid
Tips For Hooking Up In Wellington
Just like any other metropolitan Western capital, your chances of hook-up success are greatly improved if you prepare before leaving your hotel room.
By this we mean more than just having a plan about where to go and making sure your clothes are clean.
No matter where you are in the world, women appreciate a man who looks and dresses sharp, smells great and has an air of confidence (not arrogance) about them.
The bottom line is that Kiwi women (and tourists) will respond to your advances far more positively if you dress to impress, have a shower and give yourself a healthy splash of quality cologne.
You don't need to wear a three-piece suit but do match your 'look' to the location you are gaming. If you're hoping to get the digits of a sophisticated cougar in Oriental Bay then you'll need to look the business.
By contrast, wearing something casual but sharp will work well round the hipster bars.
We'd also recommend doing a spot of reconnaissance work beforehand, particularly of an evening. Getting the lie of the land in a bar is a good idea before you start throwing our your best lines to every woman who comes within spitting distance.
If you're in town for a while then check out some of our recommended venues first and take some time to soak up the atmosphere before you wade in. Patience is a virtue in this city and if the place doesn't seem lively enough for you then change location.
Lastly, Kiwi women tend to be pretty laid back and open minded so they tend not to mind being hit on but you should always know when to back down. An aggressive approach won't get you anywhere. Be polite, respectful and chilled out; oh, and a sense of humor with the New Zealanders will go a long way.
Of course, Wellington has a number of adult services you can use if the free methods have failed.
See our separate guides to Wellington's brothels, escorts and adult massage shops.
Featured image via Wikimedia.
RLN FEATURED PARTNERS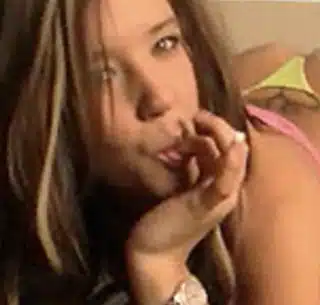 Chaturbate, the Free Cam Heaven
The largest free cam site in the world. Sit back, tune in and fap to thousands of camgirls broadcasting live from their bedrooms.