Spending time in Surfers Paradise soon and want to know where all the adult action is?
At the heart of the Gold Coast, Surfers Paradise has a reputation for being a Pleasure Island; indulging visitors with every conceivable form of legal entertainment. Not a vice city exactly but one that certainly indulges the sinful; Surfers offers plenty of opportunities for sex in the sun.
There are four brothels, three strip clubs and a whole host of escort services within a 10km radius of this hedonistic hot spot and in our guide, we take a look at all the best adult services in Surfers Paradise.
Seeking Adult Fun in Surfers Paradise?
With a population of just 20,000 residents, Surfers is a small suburb with a lot of adult entertainment. In fact, with an estimated 300 sex workers operating in the surrounding area, the per capita head count of prostitutes is a staggering one hooker for every 67 residents!
However, when you consider that around 18.5 million tourists will descend on this small stretch of the Gold Coast every year, the reason for the density of adult services becomes apparent.
---
RLN FEATURED PARTNERS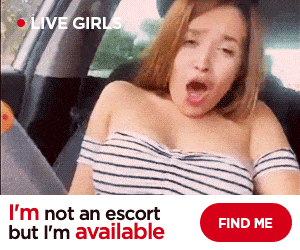 StripChat, #1 for Aussie Cams
Voted Most Innovative Cam Site at the Live Cam Awards, StripChat is Australia's favorite cam site. Watch hundreds of live porn shows for free, chat dirty and get your fap on.
---
Brothels
Brothels have been legal in Queensland since 1992 and the state has plenty of high quality, well maintained and diverse venues. Surfers has four licensed brothels in the immediate vicinity.
Utopia in Paradise
2/37 Upton St, Bundall QLD 4217
Website: http://www.utopiainparadise.com.au/
Phone: (07) 5539 0224
The closest brothel to the centre of Surfers Paradise, Utopia caters for the huge trade generated by this suburb of sin.
1/2 hour – $160
45 – $200
1hr – $240
Monday to Friday: 10am to 6am
Saturday & Sunday: 12pm to 6am
You can check out our full guide on Utopia in Paradise, here.
Silks on Upton
Silks has a high-end appeal to it with slightly pricier rates to match its marketing. You'll pay around $240 for an hour here but you may well judge this a small price to pay for the quality of lady. The roster boasts a couple of former glamour models as well as some new talent. A 5-minute drive from the centre of Surfers, Silks has plenty of off street, discrete parking and is open as follows:
Monday to Thursday: 10:30am to 6.00am
Friday to Sunday: 24 hours
Luv Asian
1/29 Expansion St, Molendinar QLD 4214
Phone: +61 7 5564 5599
Specialising in Asian ladies and with a huge stable of women passing through their doors, Luv Asian is a popular Gold Coast brothel. Ten minutes by car from Surfers, you can expect clean and modern, themed rooms with hygienic and well maintained facilities. Rates start at $130 for a half hour and opening times are as follows:
Sunday to Thursday: 10.00am to 3.00am.
Fridays and Saturdays: 10.00am to 5.00am.
You can read our full review on Luv Asian, here.
Pentagon Grand
30 Jade Dr, Molendinar QLD 4214
http://www.pentagongrand.com.au/
Phone: +61 7 5597 0777
Located 15 minutes drive outside of Surfers, the Pentagon Grand is one of the Gold Coast's most elegant bordellos. There are over 40 ladies on the books with a mixed range available on all rosters. They run regular events including promotions and discounts so check out their social media pages before visiting in case you can save a few bucks. 30 minutes will cost you $160 and the venue is open 24 hours a day, seven days a week.
Our full guide on the Pentagon Grand will give you all the information you need.
Strip Clubs
Hollywood Showgirls
Diamond Resort Holiday Apartments, 19 Orchid Ave, Surfers Paradise QLD 421
http://www.hollywoodshowgirls.com.au/
Phone: +61 7 5526 2946
With a friendly but upmarket feeling to it, Hollywood Showgirls is a five star venue offering strip shows and lively entertainment. It's a dress up kind of place so make sure you hit your hotel room before hitting this club up.
Opening hours are daily from 8.00pm to 5.00am.
You can read our full review of Hollywood Showgirls, here.
Players Showgirls
18 Orchid Ave, Surfers Paradise QLD 4217
http://www.playersshowgirls.com.au
Phone: +61 7 5570 1433
Next door to Hollywood Showgirls you have Players Showgirls, another great venue cut from the same cloth. It's a friendly place with a classy atmosphere yet all the bells and whistles of any good strip joint. You've got pole and lap dancing, striptease on stage and pool tables with a bar. What more could you ask for?
Open seven days a week from 8.30pm, the club closes at 5.00am at the weekends and stays open til late at other times.
Toybox Showgirls
3094 Surfers Paradise Blvd, Surfers Paradise QLD 4217
https://www.facebook.com/Thetoyboxshowgirls
Phone: +61 432 470 795
Right in the heart of Surfers, we have Toybox Showgirls. Though only open three days a week, the venue has a reputation for its party atmosphere and packs just as much in as the other venues in town. It is perhaps a little less decadent than Hollywood or Players and the quality of the dancers is slightly lower. The place still offers a quality night out and might suit some tastes better as being a little more raw and edgy.
Open Thursday to Saturday from 8.00pm to 3.00am
Erotic Massage
There is a lack of rub and tug places in Surfers mainly because the brothels have this end all tied up but there are plenty of independent ladies offering erotic massage services. Most advertise through the classifieds.
And a Little Something of Everything Else…
Adult Store: Den Adult Concepts
Shop 4, 2557 Gold Coast Hwy, Mermaid Beach, QLD 4218
For the bi-curious or gay man, this sex store on Mermaid Beach offers private rooms, gloryholes and slings all for an entry fee of $10. Often confused for being just another dirty bookstore, more goes on in the backrooms of this store than meets the eye. Don't say we didn't warn you…oh, and free tea and coffee, just in case the chance of a blowjob doesn't draw you in.
Independent and Agency Escorts
Fancy a pre-arranged in call? Surfers Paradise is well serviced by a host of independent and agency escorts. From rates as low as $150 and upwards of $500-$1000, there is something for every budget and desire. The classified sites such as Cracker and Locanto all have listings but you can check out our full guide on the best places to find hot escorts, here.
Bar Cruising in Surfers Paradise
Surfers Paradise is the hedonist's capital of the Gold Coast and a hot spot for tourists as well as locals, on the pull. As a result of the year-round party vibe, most of the bars, pubs and clubs are all equally good for pickups. However, we have a few tips for where to go for the best chance of a free night of sex with a one night stand. Don't forget, we can lead you to water but we can't make you drink so the actual chat-up lines are down to you.
Melbas
46 Cavill Avenue, Surfers Paradise, QLD 4217
With a young crowd, Melbas is open from 9pm until late, seven days a week. A nightclub with a rowdy mix of locals and tourists, the place is usually crowded and has a party atmosphere. There is a big dance floor, gaming lounge and cocktail bar and plenty of women looking for a good time. So, make sure you show them one.
Sin City
22 Orchid Avenue, Surfers Paradise, QLD 4217
http://www.sincitynightclub.com.au/
This nightclub has a reputation for being loud and slightly wild. A popular venue for the under 25's, there is a suggestive atmosphere that is helped by the semi-nude waitresses and self-indulgent stylings of the decoration. It attracts girls who are up for anything and is a popular Gold Coast pickup bar.
Shooters Lounge Bar and Nightclub
15 Orchid Avenue, Surfers Paradise, QLD 4217
This fun nightclub is a retro throwback to the old school disco vibes and attracts single ladies in their late 20s to mid 30s. It can be a bit competitive and may be more reminiscent of your school days than you'd like with other guys sharking from the bar. Still, it's got a good vibe and is pretty much a guaranteed pickup for the alpha male.
RLN FEATURED PARTNERS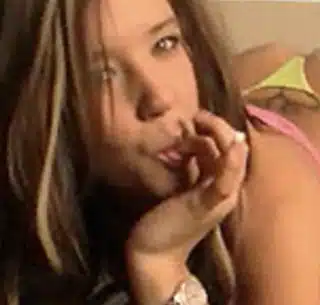 Chaturbate, the Free Cam Heaven
The largest free cam site in the world. Sit back, tune in and fap to thousands of camgirls broadcasting live from their bedrooms.