New Zealand is a popular tourist destination and a hotspot for backpackers. Auckland also benefits from being a populous city making the nightlife pretty good to experiment with if you consider yourself a bit of a pick up artist.
By far the most busy area is down by the Viaduct Harbour and surrounding areas. There are plenty of good bars, pubs and clubs to meet women women in Auckland.
In this guide, we will walk you through some of Auckland's best pick up bars and hookup spots.
A Guide to the Best Pick Up Bars in Auckland
Each of the bars below has their own distinct style, appealing to women from all walks of life.
If you fancy hooking up for a casual encounter or a one night stand, check out the venues and let us know in the comments if you have any suggestions of your own.
Remember: we can lead a horse to water, but you'll need to put your best foot forward to make her drink…
And one more thing…
Please don't walk in to these establishments telling anybody that will listen that you've 'heard' it's a pick up bar. That's a sure fire way to get on the WRONG side of management. And the ladies, too!
---
RLN FEATURED PARTNERS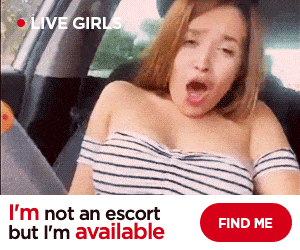 StripChat, #1 for Aussie Cams
Voted Most Innovative Cam Site at the Live Cam Awards, StripChat is Australia's favorite cam site. Watch hundreds of live porn shows for free, chat dirty and get your fap on.
---
Ding Dong Lounge
26 Wyndham St, Auckland, 1010
Part of the franchise of bars founded by Bill Nolan in Manhattan in 2001, the Ding Dong Lounge in Auckland is a fresh rock venue that attracts an ever growing loyal following.
With live gigs, plenty of beer on tap and enthusiastic regulars and tourists this place is informal but lively. Offering somewhere different to the usual hipster Viaduct scene, the venue seems to attract women over 30. Fancy yourself a cougar hookup? Give Ding Dong a shot.
The bar is big and there are lots of booths and private spaces to get to know someone even when there is live music playing. Expect a warm welcome and enjoy the atmosphere.
http://www.dingdongloungenz.com/
Cassette 9
9 Vulcan Ln, Auckland, 1010
With an eclectic mix of clientele, Cassette 9 is a unique venue in Auckland with a reputation for live music and decadent debauchery.
The place is a hub for local hipsters, young artists and eccentrics and has a motto of embracing mischief.
The type of woman you can meet here often proves a handful but the ride might be worth it. They serve a signature teapot cocktail and actively encourage patrons to talk instead of sitting with their smartphones. Cassette 9s is lively, friendly, unusual and definitely worth a visit. Not just for those seeking a pick up bar!
Bungalow 8
48 Market Pl, Auckland, 1010
Located right in the central Viaduct Harbour area, Bungalow 8 is an urban nightclub style bar self advertising as 'West Coast USA cool with a dash of New York'.
Specialising in cocktails, loud bass music from New Zealand's finest DJs, the type of women who come here do so in groups and looking for a wild night out. The club appeals to women in their 20s and specifically attracts local students and backpackers.
There isn't much room for smooth talk at the bar due to the volume but you can certainly make the best of what you've got on the dancefloor.
A prime spot for Auckland hookups with the Millennials generation.
Globe Bar
Level 3, 229 Queen Street, Auckland 1010
A student and backpackers bar.
You should avoid hanging out in this venue if you are over 30, if not younger.
However, if you are in your twenties then you could blend in and find yourself a pick up from a fun-loving twenty-something on a gap year and looking for a wild end to a night out.
The Globe Bar is well known for its weeknight events, reasonably priced booze and live entertainment such as wet t-shirt competitions.
The girl's nights attract plenty of singles but do feature male exploitation so be warned. You can expect a fun evening without spending a fortune and, as long as you aren't too long in the tooth, stand a good chance of not going home alone.
Roxy
7 Fort Lane, Auckland 1010
This Hollywood style lounge bar offers a more sophisticated way to spend an evening than the Globe.
A grown-up venue with a rooftop deck with stunning skyline views across the city, this pick up bar is smart and you can expect to find women who can afford the champagne lifestyle — so you better be able to afford it too, or bring the plastic!
There are several floors to the venue with international DJs keeping the dancefloor thronged as well as lounging areas to get to know people better. It's a place to dress up and be seen so make sure you come prepared.
The Jefferson
7 Fort Ln, Auckland, 1010
A whiskey bar with over 500 varieties available you wouldn't necessarily expect this kind of place to be a good pick up for women…but you'd be wrong.
When it comes to finding cougars in Auckland then this is an ideal location. Women with a penchant for the finer things, as well as women who are actively seeking men with a taste for the high-life, all can be found at The Jefferson.
If you happen to pick a quiet night then you can console yourself with the fact that this is one of the best Whiskey bars around.
Enjoy… whatever the outcome.
http://www.thejefferson.co.nz/
---
Have you been to any of these popular bars for hooking up in Auckland?
Do you have any others to recommend?
Let us know your comments and reviews below!
RLN FEATURED PARTNERS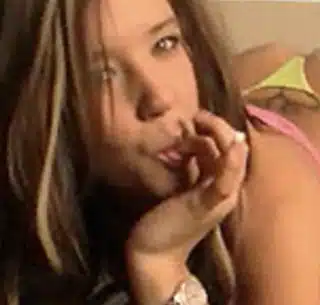 Chaturbate, the Free Cam Heaven
The largest free cam site in the world. Sit back, tune in and fap to thousands of camgirls broadcasting live from their bedrooms.