Looking for a rub and tug in Brisbane? A tantra experience to remember? In this Brisbane Erotic Massage guide, we'll give you all the details of the best adult and erotic massage providers in town.
It's true – Brisbane lacks the sheer number of erotic massage parlours that places like Sydney and Melbourne have. Part of the reason for this is that Queensland has such a high number of licensed brothels. Customers looking for sexual services will hit up a bordello for more than just a body rub and a handjob.
There are still some expert tantra practitioners who can provide a sensual and orgasmic erotic massage if you are looking for something less than full service. Intimate and relaxing or explosive and kinky, Brisbane can still offer up some absolute gems
A Guide to Brisbane's Best Adult Massage
Whilst brothels are legal in Queensland, the Prostitution Licensing Authority (PLA) is quite clear on the fact that other forms of sex work are illegal including any venues where workers share a premises to offer sexual services. This includes massage parlours used for rub and tugs. As a result, most activities like this are run from the private premises of an individual who can provide you with a 'relaxation service'.
All prices are correct at the time of publication but it is always recommended that you ask for up-to-date rates when confirming your bookings.
Don't forget to bookmark this page and please feel free to leave your personal reviews (readers will appreciate the heads-up!).
Confused by any of the lingo or acronyms used in this guide? Take a look at our erotic massage lingo guide.
Disclaimer: We don't work for any of these erotic massage parlours, nor are we affiliated to them in any way. These listings are curated from information that is publicly available around the web. The page is for informational purposes only. You are responsible for any decision to step foot inside these venues.
---
RLN FEATURED PARTNERS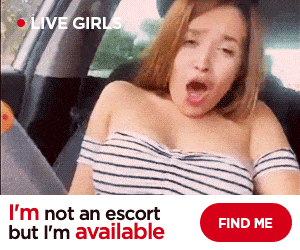 StripChat, #1 for Aussie Cams
Voted Most Innovative Cam Site at the Live Cam Awards, StripChat is Australia's favorite cam site. Watch hundreds of live porn shows for free, chat dirty and get your fap on.
---
Brisbane City CBD Tantra & Shiatsu
(Full address not supplied, CBD Brisbane)
Phone: 0409 883 383
http://brisbane.japanese-tantra-escorts.com/hostessmika/tantra.html
Offering service in the highest standards of Japanese tradition, this one-woman massage service is run by Hostess Mika.
A trained Shiatsu masseuse, the services are offered from a private address in the heart of Brisbane's CBD. As well as offering tantra massage, Mika also provides sessions on sex therapy but does not do anything 'too kinky'.
Her fees for in-call service are currently charged as follows:
$150 for 30-minutes
$200 for 45-minutes
$250 for 60 minutes
She can also offer outcall from $300 within the city (more if you are outside).
You can get a massage at the Brisbane City CBD Tantra & Shiatsu Monday to Saturday from midday to 7.00pm (by appointment only.
---
Tantric Massage Brisbane
Phone: 0403 549 622
Steph's Tantric Massage Brisbane is a customised full body & lingam massage (or yoni) experience, designed to ground and uplift you. Give your body & soul the care it needs, with deep relaxation and cultivated sexual energy.
Services are available for both men and women. See the website for a full menu of services offered and get a quote.
---
Enlightened Passion
(Full address not supplied, Paddington, Brisbane)
Phone: 0408 570 523
Providing a mix of sensual and tantra relaxation, as well as intimacy coaching, Enlightened Passion is operated by Chae Anrossi.
Trained in Yoga, Reiki and Shiatsu, Anrossi provides an arousing and stimulating experience with full body contact. It's not clear whether a happy ending forms part of the service but we suspect not. Testimonials, however, do indicate an intensely satisfying erotic experience.
Prices for sensual massage are currently charged as follows:
$110 for 30 minutes
$170 for 50 minutes
A one-off tantra session takes around 2 hours and is charged at $270 with follow ups lasting 90-minutes for $250.
Anrossi's intimacy coaching can be provided to individuals and couples as follows:
Men: $270 (2-hours)
Couples: $330 (2-hours)
Sessions are by appointment only with current operating times being:
Monday to Friday: 10.00am to 6.00pm
Saturday: 10.00am to 3.00am
---
Exotic Relaxation
(Full address not supplied, Ascot, Brisbane)
Phone: 0410 818 006
Another individual masseuse operating from a private address, this time in the Ascot area, Exotic Relaxation is run by Abane.
A curvy Mediterranean, Abane offers a range of erotic massage services including an intense tantra experience as well as something more sedate and relaxing.
Current prices for one hour are as follows:
Exotic Relaxation – $180
Tantra Massage – $180
Tantra Session – $240
Intensive Tantra Experience – $290
It's not entirely clear what the difference is between the tantra services and what makes the latter one an 'intensive' experience.
Massages are by appointment only and Abane works seven days a week between the hours of 7.00am and 11.00pm.
---
Golden Fantasy
9 Matt Court, Upper Coomera, QLD 4209
Phone: 0410 542 379
https://pinkpages.com.au/golden-fantasy/10952669/listing
A hot sexy blonde with a bombshell beach body, Golden Fantasy can service clients in Coomera or from Brisbane to Gold Coast.
Offering a raunchy rub with a heavenly touch, you can pick up a quick erotic massage from $80 for 20 minutes or $150 for a full hour.
---
Queenie Pearl
82 Skyring Terrace, Newstead, Brisbane
Phone: 0478 823 886
An escort who also offers relaxation services, Queenie Pearl has a 'PhD in Men's Happiness'!
She also offers a GFE service outside of Brisbane:
Classic Relaxation 1hr $300
Deluxe Relaxation 1hr $400
Signature Relaxation 1hr $500
Gfe 1hr $600/ 30mins $400
FS 1hr $500/ 30mins $300
Greek 1hr $1000-$1200
Domination 1hr $700
*For most updated price & services details please check Queenie Pearl official website
Sessions are by appointment only and she does tour so always call ahead.
Other Brisbane Erotic Massage Parlours
In addition to those massage therapists listed above where tantric or erotic services are a given, there are some salons in the city where it is reported that happy endings are offered.
Asian Massage Parlours
The following AMPs offer massage in Brisbane with some specialising in Tantra. However, there is no advertising of any rub and tugs going on here just sensual and erotic or tantric massage.
YMMV.
Asian Magic Hand Massage, 46 Young St, Annerley QLD 4103
Sakura Massage, 7/2958 Logan Rd, Underwood QLD 4119
Thai Tantric Massage, 100 Mary St, Brisbane City QLD 4000
---
Classifieds
As well as those services listed above, there are hundreds of independent masseuses who offer outcall and in-call erotic massage in and around the CBD and suburbs of Brisbane.
The most popular go-to for classifieds of this kind is Locanto where you can find everything from Asian students to Aussie housewives and European visitors all offering an erotic massage.
The majority of them are not professional and have no training so there are no guarantees of the levels of services, particularly as most of the ads are quite transitory.
The Brisbane directory also has a few dozen listings which might be worth checking out.
Brothels Offering Sensual Massage In Brisbane
Most of the brothels in Brisbane, including Club 26, Cleo's on Nile and The Viper Room can all offer erotic massage as part of the full service they provide. However, you will be paying full price for the session. On the plus side, there will be no grey areas about getting a happy ending (and more if you want it).
Pryana Rose on the other hand actually offers Nuru massage as a speciality.
Located half way between Gold Coast and Brisbane in Yatala, Pryana Rose only offers this service by appointment only and require at least 1-2 hours notice of any bookings.
Unlike most brothel massages you can get a Light Nuru experience with a happy ending only for just $310 or upgrade to full service with GFE for $460.
---
Looking For Something Different?
We've compiled a series of guides showcasing the best of Brisbane's adult entertainment, including the best brothels, escort services and strip clubs.
If you don't want to venture out, you can always rely on cam sites like Chaturbate and Bonga Cams to keep you entertained. These communities are full of amateur Aussie models willing to put on live cam shows from their bedroom. Worth checking out!
---
Have we missed an amazing erotic massage parlour in Brisbane?
If you have any recommendations, both for rub and tug salons or for specific masseuses, let us know …. don't forget to leave some feedback for other customers.
RLN FEATURED PARTNERS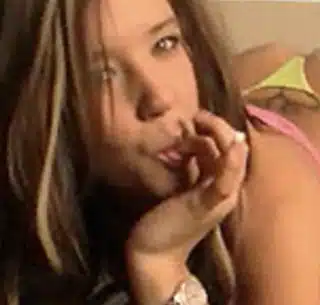 Chaturbate, the Free Cam Heaven
The largest free cam site in the world. Sit back, tune in and fap to thousands of camgirls broadcasting live from their bedrooms.