Want a fun night out with your mates at one of Brisbane's best strip clubs?
Brissy has a great selection of lap dancing bars and gentleman's clubs that offer an erotic night of entertainment whether you are on a stag do or just hitting the town on your own. From classy, upmarket and elegant clubs to informal boutique style strip joints, BrisVegas has them all…
In this feature guide, we've rounded up the best of Brisbane and Queensland's gentlemen's clubs — for your convenience and satisfaction.
A Guide to Brisbane's Best Strip Clubs
The following venues are some of Brisbane's finest adult venues; housing some of the most smoking-hot, sensual and erotic dancers in town. Please note that each strip club runs a variety of 'specials': including one-off events and themed nights. Check their respective websites to stay on top of the best special offers. Where we have included prices, these have been checked as of November 2018.
Disclaimer: We don't work for any of these strip clubs or bars, nor are we affiliated to them in any way. These listings are curated from information that is publicly available around the web. The page is for informational purposes only. You are responsible for any decision to step foot inside these venues. It is strongly recommended that you keep an eye on the costs you are running up as a night out at a strip club can also strip your bank balance!
---
RLN FEATURED PARTNERS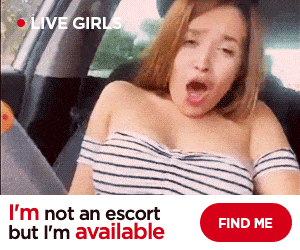 StripChat, #1 for Aussie Cams
Voted Most Innovative Cam Site at the Live Cam Awards, StripChat is Australia's favorite cam site. Watch hundreds of live porn shows for free, chat dirty and get your fap on.
---
K Klub
239 Brunswick St, Fortitude Valley QLD 4000
Phone: 0433 532 019
https://kittyklubstripclub.com.au
K Klub is arguably the busiest strip club in Fortitude Valley, with two private rooms, capacity for 500+, and live DJ performances every weekend.
Whether you're looking to organise a wild Bucks Party, or simply indulge in some adult entertainment over the weekend, the showgirl 'kitties' at K Klub are some of the hottest dancers in town.
This popular Brisbane strip club has a variety of VIP packages available, some lavish private rooms and spectacular floorshows. An eye-popping night out!
---
Cabaret Nightclub
217 Brunswick Street, Fortitude Valley, Brisbane, QLD 4006
Phone: 07 3852 2023
www.thecabaretnightclub.com.au
One of a handful of strip clubs on Brunswick Street in the Valley, the Cabaret Nightclub is the home of the $5 lap dance!
As well a offering budget dances on the main floor for $5, $10 and $20, you can also get a VIP private performance or simply enjoy the live shows.
It's a modern club with contemporary design but is not luxurious or formal.
The Cabaret Nightclub is open daily from 7.30pm until late.
---
Candy Club
198 Wickham Street, Fortitude Valley, Brisbane, QLD 4006
Phone: 07 3186 9231
www.candyclub.com.au
Across from the Chinatown Mall you will find the famous Brisbane Candy Club. This venue is arranged over four levels with smokin' hot dancers in fine lingerie.
It is known for having Queensland's tallest stripper pole with a 14m waterfall serving as a backdrop. Candy Club offers a great selection of spaces to enjoy lap dances, private performances and main stage shows. Areas include:
Basement level lap room
Outside Havana bar
VIP mezzanine
Smoking deck
The club also has several private booths on the 4th floor where you and your mates can enjoy the constant attention of the Candy Club girls and VIP booths are available to parties of four or less.
When it comes to group events, the Candy Club has a great reputation for being able to put together a package to suit and they can offer everything from bar tabs and tipping dollars to party areas, private booths and special experiences. Always popular are the whiskey tastings, bucks shows and food platters.
Candy Club is open from Tuesday to Saturday, 7.00pm to 3.00am.
---
Club Minx
153 Elizabeth Street, Brisbane, QLD 4000
Phone: 07 3003 0055
www.clubminx.com.au
Situated smack down in the centre of Brisbane's CBD, Club Minx is close to the Treasury Casino, Queen Street Mall and many well-known restaurants. It is the perfect 'sign-off' to an evening of partying in downtown Brisbane. They also has a sister club, Players, which is now closed.
Club Minx has several lap dance rooms (Gold, Platinum and The Blue Room), as well as their famous Spa show featuring 3 bikini-clad women in a see-through glass spa bath. Private booths and party bookings are available.
Club Minx has regular themed nights where the ladies will dress up for seasonal thrills. These include the popular 'Leather and Lace' night, as well as 'Winter Wonderland'.
Whether you're looking for a few quiet drinks with scores of eye candy, or a full blown buck party extravaganza, Minx has the ladies and the atmosphere to make it a night to remember in the CBD. Pay a visit on Friday and you'll be treated to a nice freebie of topless barmaids.
The club is open daily from 7.00pm until late (from 6.00pm on Fridays).
---
Club Vixen
Level 1/78 Queen St, Brisbane, QLD 4000
Phone: 07 3012 9911
www.clubvixen.com.au
Offering 'high class service with a smile', the ladies at Club Vixen offer an elegant welcome at one of the city's elegant gentleman's lounges.
They have a reputation for being able to offer fantasy, fetish and roleplay dances and you can retire to one of their private lap rooms to get one of their specials.
With stage shows, Wet N Wild bucks shows, premium liquor and regular Fantasy Fridays, the club does get quite busy at prime time.
Unusually for a strip club, you can book a Vixen in advance and they even publish a roster so you can see who is working when.
Entry to the club is $10.
Club Vixen is open as follows:
Sunday to Wednesday: 6.30pm to 3.30am
Thursday: 4.00pm to 3.30am
Friday and Saturday: 4.00pm to 4.30am
---
Confidential Club
445 Upper Edward Street Spring Hill, Brisbane, QLD 4000
Phone: 0450 411 048
www.confidentialclub.com.au
Also known as B Confidential and located on Upper Edward Street, the Confidential Club claims to be the most confidential strip club in Brisbane — although we'd hope they all are!
It is a restaurant, bar and gentlemen's club. Confidential is known for its Poker Tuesdays, a free game with limited seating while you enjoy the various beauties strutting their stuff. Games start at 7.30pm with sign on from 6.30pm to 9.00pm.
They have a reasonably relaxed dress code and, though a classy venue, is a friendly and unpretentious place.
The club plays regular host to buck and hen parties, and has a number of packages available, including the ability to create your own; great if you are on a budget.
The Confidential Club is open as follows:
Tuesday to Thursday: Midday to 1.00am
Friday: Midday to 3.00am
Saturday: 6.00pm to 3.00am
---
Eye Candy
249 Brunswick Street, Fortitude Valley, Brisbane, QLD 4006
Phone: 0413 366 716
www.eyecandybar.com.au
An adult bar with stage shows, bikini-clad waitresses and bar staff, Eye Candy is an informal strip club where the emphasis is on the beers as well as the bangin' babes. They have more Beam, Bundy and UDLs than you can shake a stick at and just as many sexy dancers. Throw in some chill tunes and you can see why eye-candy is so popular.
They offer an affordable way to play with lap dances from 1-minute to 60-minutes, starting at just $10.
Situated in the heart of the Valley, Eye Candy can offer some great deals on Bucks night packages, including the standard deal for 7-10 guys at $500:
Complimentary Entry
Own roped off area
$300 bar tab
2 x 10 minute lap dances for the Buck (stage or lap)
Eye Candy is open Tuesday to Sunday from 7.00pm to 5.00am.
---
The Grosvenor
320 George Street, Brisbane, QLD 4000
Phone: 07 3221 0054
www.thegrosvenorongeorge.com.au
Brisbane's only topless bar where all the waitresses and barmaids strip to the waist, The Grosvenor is as casual as they come and you can enjoy the delights of the female form in the comfort of your workwear or thongs.
Featuring live sport, cold beer and strip shows, the Grosvenor also offers the services of the Barber Babes. Yes, for $39 you can get your mullet clipped by a topless woman; the breast barber's in Brisbane. And, they are qualified barbers to.
It's not the most plush or upmarket of strip clubs you are likely to visit but it is one of the friendliest and most relaxed. It's also pretty big and can cater for groups of up to 200 people , offering some great package deals for events like bucks parties and birthdays. You can also enjoy the delights of the private and fantasy rooms or get a table dance in the main bar.
Also known as the Showbar320, they run continuous shows each night with a Mega Show at 11.00pm each night featuring the multiple talents of all the girls.
The Grosvenor is open Wednesday to Saturday from 8.00pm to 3.00am with the barbers being open from midday to 8.00pm.
---
Honey B's
2 Caxton Street, Brisbane, QLD 4000
Phone: 07 3367 2199
https://honeybs.tv/
Brisbane's 'sweetest strip club', Honey B's is located close to the Suncorp Stadium and is associated with the Love & Rockets group (see below).
Being so close to the sports ground, the club gets busy on game nights and they do a slick trade in both pre and post match partying.
You can get a private lap dance here as well as enjoy continuous shows on the main stage; there is also a great bar with live streamed sports.
Honey B's is open daily from 7.00pm to 5.00am.
---
Love & Rockets (Petrie Terrace)
130 Petrie Terrace, Brisbane, QLD 4000
Phone: 07 3367 2199
https://loveandrockets.tv/
Offering to treat you like a 'captain', the Petrie Tce Club is one of two strip clubs in Brisbane run by Love&Rockets. This is smaller than the Valley Club, and it has a more intimate feel. They are also associated with Honey B's and you can access all three clubs with the same ticket.
The club is located close to nearby Suncorp Stadium, making it a good location for any fan looking to blow off some steam after the game. It has table dancers and all of the private booths that you'd expect.
The club caters for groups, couples and women as well as just being a great spot for a few drinks and live sports streams.
The club is open daily from 7.00pm to 5.00am.
---
Love & Rockets (Valley Club)
693 Ann Street, Fortitude Valley, QLD 4006
Phone: 07 3367 2199
https://loveandrockets.tv/
The larger of the two strip clubs run by Love&Rockets, Valley Club boasts an award winning design with luxurious VIP booths and a special lap room.
It is suitable for larger events and can house up to 300, although buck parties of 10+ are much more common on a typical weekend night.
The club is open daily from 7.00pm to 5.00am.
---
OMFG Adult Lounge
1/367 Brunswick St, Fortitude Valley QLD 4006
Phone: 0431 274 231
https://omfgs.com.au/
Another strip club right in the heart of the Valley, OMFG's is Brisbane's newest venue and is proving to be a popular adult bar offering 1-minute lap dances from just $10.
They have a decent line-up of beautiful dancers all in clubwear and ready to get naked and party.
OMFG's is open Tuesday to Sunday from 7.00pm until late.
---
Showgirls
130 Queen Street Brisbane QLD 4006
Phone: 0417 611 116
www.showgirls.cc
Showgirls is one of the most iconic adult clubs in Brisbane. It is also the longest running strip club in town. Brisbane's sexiest dancers have been gracing their stages for over 15 years. The club is centrally located by King George Square, where it claims to occupy the role of "aortic valve of the Brisbane CBD".
Showgirls hosts every kind of event, from birthdays, to hen and buck parties, to Christmas parties (a trade favourite) and to its own themed evenings. There is a pool table area by the well-stocked bar, along with an elevated VIP section that gives you an ideal view of the ladies working their magic.
If you are planning to hit up Showgirls with a party of six, check out the VIP booth bookings. It includes: reserved area with complimentary entry, a house bottle of choice, ice buckets and a private hostess.
can reserve a table or booth using their online booking portal. Always a good idea to book in advance, especially if you are attending on the weekend.
Showgirls is one of the most famous adult clubs in all of Australia, so prime time can get a little busy. Don't worry though, this place has plenty of gorgeous exotic dancers and hostesses to go round.
The legendary Showgirls is open 7pm to 5am, every day.
Strippers and Topless Waitresses
Evotique Entertainment
Evotique entertainment provides all of your adult entertainment services for Bucks parties, hens parties, poker nights, boat cruises, golf days, corporate functions and much more.
From Female xxx strippers to topless, lingerie and nude waitresses, they also have a wide range of hunky male topless waiters and male strippers.
Evotique entertainment have a niche market in Queensland and also have expanded to New South Wales, South Australia and Victoria
Evotique says they hire only reliable, hard working & well presented professional performers. They ensure & guarantee you will be impressed with the work ethic of their friendly staff.
---
Male Strippers
Never one to forget the ladies, you can also catch an all-male revue at the Lost Bar and Nightclub/Love Rockets Valley by the infamous Magic Men. Alternatively, Men in Action offer the services of their ripped musclemen to provide topless waitering, striptease and other adult entertainment suitable for a hens party.
---
Looking For Something Else?
We've compiled a series of guides showcasing the best of Brisbane's adult entertainment, including the best brothels, escort services and massage shops.
If you don't want to venture out, you can always rely on cam sites like Chaturbate and Bonga Cams to keep you entertained. These communities are full of amateur Aussie models willing to put on live cam shows from their bedroom. Worth checking out!
What is your favourite strip club in Brisbane?
Been to a Queensland Gentlemen's club that we haven't mentioned?
Let us know your recommendations!
Featured image via Free Aussie Stock.
RLN FEATURED PARTNERS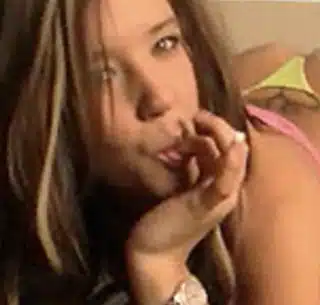 Chaturbate, the Free Cam Heaven
The largest free cam site in the world. Sit back, tune in and fap to thousands of camgirls broadcasting live from their bedrooms.