Looking for the best Brisbane brothels?
Not only are brothels in Queensland legal, but they are filled with some of the sexiest ladies in the whole of Australia. These ladies are committed to ensuring your utmost satisfaction and pleasure. Inside these so-called 'whorehouses' you will find all kinds of women; from local Australian sweethearts, to wild exotic beauties, to traditional call girls, and with every taste covered in-between!
In this guide, we've rounded up a selection of the finest licensed bordellos in the Brisbane and Queensland areas and provide you with a full review of the services, prices and premises.
A Guide to the Best Brisbane Brothels
We aim to ensure that the only brothels included in this list are those licensed by the state of Queensland. Whilst we try to keep this information up to date, the offerings, contact details or even the name of the venue may change over time. Please drop a message in the comments if any of the details require correcting. If in doubt over a brothel's legal status, please refer to this list of licensed venues as provided by the Queensland government.
Disclaimer: We don't work for any of these brothels, nor are we affiliated to them in any way. These listings are curated from information that is publicly available around the web. The page is for informational purposes only. You are responsible for any decision to step foot inside these venues.
---
RLN FEATURED PARTNERS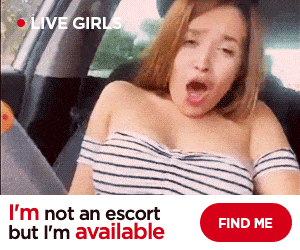 StripChat, #1 for Aussie Cams
Voted Most Innovative Cam Site at the Live Cam Awards, StripChat is Australia's favorite cam site. Watch hundreds of live porn shows for free, chat dirty and get your fap on.
---
88 on Logan
1/88 Logan Rd, Woolloongabba QLD 4102
Phone: 07 3891 1198
www.88onlogan.com.au
Known simply as 'Eighty Eight', this Woolloongabba based sex parlour is open 24/7 for your pleasure and convenience. It's well kitted out, with various themed rooms including a Japanese suite, and a Havana-style '50 Shades' bondage room. Pricing starts at $160 for 30 minutes, so you're paying for an experience here; not just a happy ending!
Their website includes a nicely updated schedule of who is working, what she looks like, and when you can expect to see her.
The Rates at 88 are charged as two separate fees, one part for the hire of the room and the second for the payment of services. The former is usually paid to the house with the latter being paid directly to your hostess. In this way, you can often negotiate extras.
There are various 'fantasy' extras available, but each lady will have her own preferences and rates. Also, it is worth checking the website before arriving as there are often special offers and promotions being run.
You can see who is working each time slot by checking the 88 on Logan schedule. It updates daily, and also includes a helpful 'overview' of each girl's vital assets. You can also follow 88 on Logan via social media on Twitter and Facebook where details of any roster changes or special offers are promoted.
88 on Logan is open 24 hours a day, seven days a week.
For more information, check out our full 88 on Logan review.
---
Asian Star on Meadow
1/32 Meadow Ave, Coopers Plains, QLD 4108
Phone: 07 3216 7222
Asian Star is located in Coopers Plains. It has a clear Asian inspired theme, resulting in an extensive selection of sexy beauties from various part of Asia like Japan, Vietnam, Korea, Singapore, China and other countries. They do claim to offer ladies from other non-Asian countries, but we don't know why you'd come here if that's your thing! Prices start at $110 for 20 minutes.
The venue gets some mixed feedback with some customers experiencing a shorter time than was paid for with the occasional complaint about a girl's attitude. As ever with brothels, 'your mileage may vary' and sometimes service can be inconsistent. If you have a complaint to make, it is best to raise this at the time with the management staff who can do all they can to redress the matter. If you are polite and the complaint is a genuine one then good brothel owners will usually offer you some form of discount for use at a future date.
Discreet parking is located in the left-hand side of the driveway where an "Asian Star Garage" sign is displayed. There is a door inside with entry from the garage to the premises.
Asian Star on Meadow is open as follows:
Monday to Friday: 9.00am to 2.00am
Saturday: 9.00am to 4.00am
For more about this venue, read our Asian Star review.
---
Cleo's on Nile
12 Nile St, Woolloongabba QLD 4102, Australia
Phone: 07 3393 1678
Cleo's On Nile has some of the most lavish rooms of any adult venue we've seen in Brisbane. You'll feel like a king in their four poster beds, with ensuite spas, and — of course — a selection of stunning Bris ladies to spend your evening with.
They have a special African Suite where you can let 'Tarzan loose' under a mirrored ceiling. There's also a dungeon suite for your BDSM kicks and needs.
All rooms have plasma TVs which play adult movies or sporting events so you can have your cake and eat it too!
The roster is an impressive mix of local Aussie girls with some international escorts, a full schedule of which you can see on the Cleo's calendar.
Cleo's is one of Brisbane's finest bordellos and has quite the reputation for offering a high standard of service with some of the best looking prostitutes in the city.
It is well worth following Cleo's on Nile via Twitter as they regularly keep their social media profile up to date with the latest arrivals, roster changes and any special promotions. Their website also invites you to sign up for their newsletter and you will be automatically entered into their free monthly prize draw; the winner receives free room hire.
Don't forget to visit Cleo's on your birthday to get a $20 discount on the room hire element of your visit.
Cleo's on Nile is open 24 hours a day, seven days a week.
For more information, check out our full Cleo's On Nile review.
---
Club 26
26 Magnesium Dr, Crestmead QLD 4132
Phone: 07 3803 1000
www.club26.com.au
Club 26 is a Crestmead brothel offering five-star facilities in the style of a boutique hotel. It is well-appointed with a nice lounge area and two private introduction rooms for those seeking discretion.
The brothel has an intriguing mix of rooms once you have chosen your lady which are styled around various themes
Timeless, Fantasy and Seduction Rooms: Queen Bed, TV/DVD, Massage Table, Mirror Views and erotic art and literature.
Domination Room: Queen Bed, TV/DVD, Couples Spa, Spanking Bench, St. Andrew's Cross, Mirror Views and erotic art and literature.
Worship Room: Queen Bed, TV/DVD, Massage Table, Couples Spa, Mirror Views and erotic art and literature.
As for their roster, Club 26 draws in a selection of high-quality ladies from all over the world. You'll find local Brisbane girls, as well as European beauties and Kiwis.
Club 26 is open as follows:Check the website for up-to-date details but there is usually a 'Happy Hour' special running between 11.00am and 2.00pm and 4.00pm to 7.00pm where you can get a $10 discount. They also offer Truckies and Trades discounts (ask for details).
Sunday to Thursday: 9.00am to 1.00am
Friday and Saturday: 9.00am to 5.00am
---
Ding Ding 83
83 Randolph St, Rocklea QLD 4106, Australia
Phone: 07 3875 2088
First known as Temple of Pleasures, then as Happy Place 8, and now currently as Ding Ding 83. A South Bris 'whorehouse' located in the suburb of Rocklea, it claims to offer both Western and Asian girls.
There is an onsite parking in the venue which is discrete (undercover). They welcome guests in a private waiting lounge where the clientele meet the ladies of the brothel and can select their chosen hostess.
Rooms are modern, clean and comfortable and offer much more than the basic facilities that many small brothels purport to have.
This is clearly an 'international' brothel in terms of the type of women working any one shift — expect Aussies, Kiwis, Chinese, Korean, Japanese and Thais.
Rates at Ding Ding 83 are charged in two separate fees; one for the room hire and one, as a direct payment, to your hostess. Standard full service includes one shot, erotic massage and covered sex.
Extras can be negotiated with the ladies and most will offer more than just the standard service. This brothel also offers a membership programme where regulars can receive a number of benefits, including:
Free room hire on your 10th visit
$50 discount on your birthday
Regular offers via email
Invitation to Secret Liaisons
Payments are accepted through cash, credit and debit cards. They can also provide a cash-out facilty but only if you are paying for extras with one of their girls. The brothel will not appear on your billing, so no need to worry about statements and paper trails.
The venue is open from 9am to 1am during Sundays to Thursdays and between 9am and 2am every Friday to Saturday.
---
Miso Honey
120 Robinson Rd E, Geebung QLD 4034
Phone: 07 3865 6066
An Asian brothel in the Geebung suburbs to the north of Brisbane, Miso Honey is a popular premises for a fast, easy and cheap service.
There is a daily roster available to view online which provides the details of the daily shifts being covered and generally includes the details of half a dozen women. At the current time, there is a mixture of Japanese, Thai, Chinese and Korean girls available.
Reviews for Miso Honey are mixed and tend to suggest that the premises are basic but clean and the girls can be pretty attentive.
Miso Honey is open as follows:
Sunday to Thursday: 10.00am to 2.00am
Friday and Saturday: 10.00am to 4.00am
---
Montecito
180 Abbotsford Rd, Bowen Hills, Brisbane, QLD
Phone: 07 3852 2057
Montecito is a 5-star luxury brothel that claims to be the closest in location to the Brisbane CBD and Fortitude Valley. It has been in operation for over a decade and has a reputation for providing a luxurious and private service.
Upon arrival, you will be introduced to their stunning Aussie and international girls before being led away to one of five premium suites with your lady of choice. Their website has a useful roster page stacked with real photos of the women who work at the Montecito's brothel, plus bios including their vital specs, services provided, and rota availability.
It is a very comfortable Brisbane brothel with elegantly styled rooms, private on-site parking and spa facilities. It is more like a luxury international hotel than a bordello.
Each lady has her own rates listed under her profile, and they are typically around $160 for 30 minutes or $260 per hour with extras being negotiable.
They have a loyalty program called the Presidents Club which offers members a variety of incentives including:
$10 discount off room hire per visit
$50 discount off room hire on birthday
$10 discount off room hire when bringing a friend
Priority pass directly in to room, when available
Private and intimate introductions in room
Complimentary in room beverages and sweets
Exclusive member only promotion emails
Exclusive Member Discounts for Off Peak Times
Overall, the Montecito offers an upmarket experience at not too high a cost when compared to some of the elite Australian brothels on the market.
Montecito is open 24 hours a day, seven days a week.
For more information, check out our full Montecito review.
---
Platinum 175
175 Abbotsford Road, Bowen Hills QLD 4006
Phone: 07 3854 0032
http://platinum175.com.au/
Located just 5 minutes from the Brisbane CBD, Platinum 175 has an elite line-up of escorts who are handpicked using stringent criteria to provide a sexy experience that is deemed 'second-to-none'.
It also has off-street parking available for your privacy and discretion and regularly receives good reviews for top quality customer service. It is easy to make a booking and they offer full service that you'll remember for a long time.
Platinum 175 maintains a roster page with information on all of the women who work there, their looks, personalities, along with some pictures and standard bio details. The roster also contains each lady's schedule. Perfect if you have a favourite girl that you wanted to see.
The day is split into three shifts with around 8 ladies working during each period.
Some of their ladies provide luxury bookings with add-ons considered "specialty services" which include GFE, fantasy and fetish plus light bondage and doubles. They can also service couples (on request).
Specialty services are likely to incur an extra charge and are provided at the discretion of each individual lady. You can discuss this in more detail with t he friendly duty manager who will be able to match you to a lady who is best placed to service your needs.
The brothel also offers a membership programme in three tiers; Daytime Members, Silver Members and Platinum Members. Each tier offers different incentives from discounts and exclusive emails to specialist access to the website and complimentary beverages.
Platinum 175 is open 24 hours a day, seven days a week.
---
Sky Angel
61 Spine St, Sumner QLD 4074, Australia
Phone: 07 3279 2928 61
http://skyangel.com.au/
Formerly known as Sensations on Spine, Sky Angel Brisbane provides a number of young Asian ladies in clean simple rooms that starts at $110 for 20 minutes (full service) with plenty of specials available during the day including $30 off the cost of a double booking.
There is a roster available on the website that details all of the ladies who are scheduled to work each week and includes some very brief bios and a genuine photo. Most of the girls are Chinese and aged between 19 and 25 but there are also a couple of Korean ladies.
It's a clean and basic brothel where you can get some extras but without all the bells and whistles in the rooms. The lounge is large and includes a pool table, treadmill (?) and the ubiquitously Asian tropical fish tank. There is a whirlpool spa bath available in one of the rooms at an extra cost.
For some extra 'specialty services', the ladies may charge an additional fee depending on the type of service requested. If you have special requests, it's best to call ahead to make sure the right lady is ready for you.
If you pay with cash between 11.00am and 6.00pm then you get a $10 discount on your room hire charge.
Sky Angel is open as follows:
Sunday to Thursday: 10.00am to 2.00am
Friday and Saturday: 10.00am to 4.00am
---
Viper Room
945 Fairfield Road, Yeerongpilly, Brisbane, QLD
Phone: (07) 3426 8111
http://theviperroom.com.au/
The Viper Room is one of the premier bordellos in Bris and is located just 5 minutes from the CBD. Choose from a selection of hand-picked elite models to service your needs in one of their private waiting rooms or their stylish lounge area.
Viper Room claims to be one of the only luxury 5-star brothels in Queensland. Though there are some other premier bordellos, the Viper Room is certainly one of the finest. No expense has been spared to give this place a luxurious vibe. Inside you will find some of Bris's top Aussie escorts, working on a rotational basis from a pool of over 50 high class ladies. Many of them are Australian; you can view the roster here.
They have various types of rooms, each with a different style designed to create a different mood: whether it be romance or red-hot excitement or a room that feels like 'home' for that perfect GFE. Choose from the Roman Suite, the Blue Room, the Viper Room, the Geisha Suite, Safari Suite and more. All have double showers and include TVs that stream continuous adult movies.
You can also book a 15-minute cameo appearance so that you can experience double pleasures for a limited time. However, if you think you have the stamina to take on two ladies then you can do so for a full hour at a cost of $450.
Extras are available at an additional cost and include role play, costumes and Mistress/Dominatrix services. It is best to call ahead to book one of these services.
You can also pay for erotic massage only at the Viper Room.
The Viper Room is open 24 hours a day, seven days a week.
---
Yimi 476
476 Boundary Rd, Archerfield QLD 4108
Phone: 07 3277 7318
Established in 2004, Yimi 476 is a licensed brothel operating in the Archerfield suburb of Brisbane. Boundary Road is an industrial area and 476 is situated right on a busy junction. However, there is private car-parking to the rear.
The line-up includes women from Thailand, Japan, China and Vietnam and there is no roster available but there are one or two pictures online of some of the girls.
Rates are charged for standard full service (massage, covered oral and intercourse).
They offer a membership programme for regular visitors; benefits include half price booking on your birthday, free room hire for every 8 fully paid visits and half price room hire when introducing a friend to the brothel.
Yimi 476 is open daily from 9.00am to 3.00am
---
Other Queensland Brothels
We have covered those brothels in Gold Coast in a separate guide to the city which you can find here. However, there are a couple of other brothels outside of Brisbane, if you find yourself on the road in Queensland.
---
Looking For Something Else?
We've compiled a series of guides showcasing the best of Brisbane's adult entertainment, including the best strip clubs, escort services and erotic massage shops.
If you don't want to venture out, you can always rely on cam sites like Chaturbate and Bonga Cams to keep you entertained. These communities are full of amateur Aussie models willing to put on live cam shows from their bedroom. Worth checking out!
---
Have we missed your favourite brothel in Brisbane or Queensland? Have you had a good or bad experience at any of the adult venues above? Let us know so we can help keep these pages up to date.
Have your say in the comments below.
Featured image via Pixabay.
RLN FEATURED PARTNERS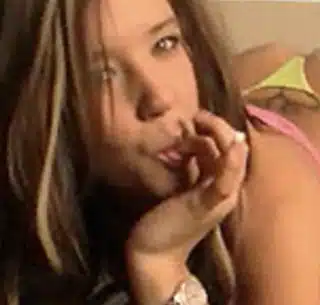 Chaturbate, the Free Cam Heaven
The largest free cam site in the world. Sit back, tune in and fap to thousands of camgirls broadcasting live from their bedrooms.