California Club is one of Melbourne's top brothels.
It is located just 10 minutes from the busy CBD and stays open from 10am til late.
Inside you will find some of the most stunning, attentive and delectable ladies in Melbourne; all of them passionate about ensuring you come away satisfied.
At last check, California Club had 40 women on their roster. These girls are handpicked from locations all over the world, including many who are local to Melbourne.
Each girl has a profile on the site. The description explains a little about what you can expect — personality, body type, and looks — but sadly there are no teaser pics.
They do have roster schedules though.
Useful if you have a favourite girl that you're looking to catch…
The best way to take your pick of the California Girls is to turn up and meet them in one of the private lounge areas.
California Club: The Facilities
If you've only been to hole-in-the-wall brothels around Melbourne, you'll be taken back by the facilities at the California Club.
This is a lavish brothel; all rooms are extremely well kitted out.
The brothel has eighteen rooms, various spa suites (for a longer stay), a smoker's lounge, and several niche interest rooms, including a bondage chamber.
Yes, California Club is the place to live out your mistress fantasies.
It has its very own Discipline Room, in which you'll find a wall decorated with a number of sex toys, devices and various BDSM accessories.
There aren't many brothels in Melbourne that kit out an entire room for bondage play, but this is one of them.
California Club reserves a separate roster for its BDSM service providers, from which you can arrange to meet Master Edward, Mistress Shah, Trans Mistress Vervain, Switch Mistress Layla or Miss Grace.
The 'dungeon' is open to first timers, couples, groups and all gender identities.
Another highlight is the mirror room.
And trust us, when you see some of the ladies that work here, you're going to appreciate a crap load of mirrors. Bask in the view and then dust yourself off in the Smoker's Lounge.
Not a bad way to spend an evening in Melbourne!
---
RLN FEATURED PARTNERS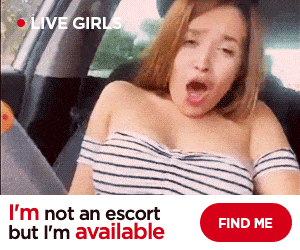 StripChat, #1 for Aussie Cams
Voted Most Innovative Cam Site at the Live Cam Awards, StripChat is Australia's favorite cam site. Watch hundreds of live porn shows for free, chat dirty and get your fap on.
---
A Loyalty Scheme?!
California Club is one of the few Melbourne brothels to offer a loyalty programme. Regular punters can get a free standard booking after every eighth booking in a six month period.
If you are the kind of guy who knows what he wants, and routinely finds it at the California Club, then help yourself to this and enjoy a little extra freebie for your loyalty.
We assume this is one membership that doesn't come with a card…
California Club Prices
Like most luxury Melbourne brothels, the pricing is structured around peak and off-peak visit times.
Day time prices (10am to 6pm)
20 mins (Daytime Special) – $140
30 mins – $160
45 mins – $210
60 mins – $250
Night time prices (6pm to 10am)
30 mins – $190
45 mins – $240
60 mins – $280
All prices are inclusive of GST.
There are ATM facilities available on premises. Both Visa and Mastercard are accepted.
Prices correct at the time of publication but may have changed since. Please refer to their website for the latest up-to-date pricing.
What about extras?
Various 'Fantasy Services' are available at an extra cost.
Discuss this with the service provider when you get to the venue.
California Club Opening Hours
Looking for your fix at an awkward time?
California Club isn't quite a 24/7 brothel, but it might as well be.
Here are the current opening hours:
Monday to Thursday: 10am to 6am
Friday to Sunday: Open 24/7 through to 6am on the Monday.
Where is California Club?
The brothel is located at: 30 St Kilda Road, St Kilda. Victoria 3182.
How to Get There
By Tram
Tram Stop 30: St Kilda Junction/St Kilda Rd
Tram Stop 131: St Kilda Rd/Fitzroy St
By Bus
Take the 246 – Elsternwick to Clifton Hill via St Kilda Stop (ID no. 1112)
You'll find the entrance located on Phoenix Lane.
There is a secure undercover car park for those who are driving and/or worried about discretion.
For more information, visit the California Club website, or call on +61 3 9529 4727.
Want to see what other adult playgrounds Melbourne has to offer? Check out our complete list of Melbourne brothels.
Have you been to the California Club brothel? How was your experience?
RLN FEATURED PARTNERS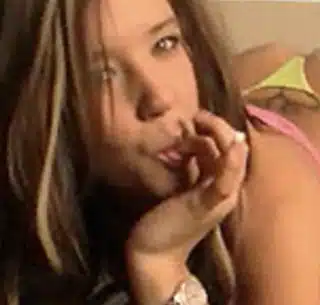 Chaturbate, the Free Cam Heaven
The largest free cam site in the world. Sit back, tune in and fap to thousands of camgirls broadcasting live from their bedrooms.