Looking for a strip club in Canberra?
Unlike the larger more metropolitan cities of Australia, Canberra only has a handful of strip clubs and lap dance bars. If you're looking to organize a wild Bucks party or are planning a weekend extravaganza with your mates and need the perfect mix of booze and eye candy, or maybe you fancy a couple of quiet drinks on your lonesome with the company of Canberra's sexiest exotic dancers to whittle away the early hours. Whatever the case, these gentlemen's clubs are for you.
We've put together a brief guide to the best strip bars in Canberra and the Australian Capital Territory.
A Guide to Canberra's Best Strip Clubs & Nude Bars
Ready to enjoy the sexiest moves and stripteases of Canberra's show girls? We've pulled the latest information on all of the strip club and nude bars in Canberra plus a home delivery service for those private parties.
Disclaimer: We don't work for any of these strip clubs or bars, nor are we affiliated to them in any way. These listings are curated from information that is publicly available around the web. The page is for informational purposes only. You are responsible for any decision to step foot inside these venues. It is strongly recommended that you keep an eye on the costs you are running up as a night out at a strip club can also strip your bank balance!
Lastly, always check the dress code requirements of a strip club before visiting as many will have strict door policies; our best advice is, dress to impress.
---
RLN FEATURED PARTNERS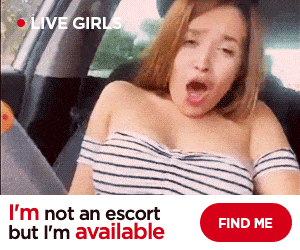 StripChat, #1 for Aussie Cams
Voted Most Innovative Cam Site at the Live Cam Awards, StripChat is Australia's favorite cam site. Watch hundreds of live porn shows for free, chat dirty and get your fap on.
---
Capital Men's Club
84-86 Gladstone Street, Fyshwick, ACT 2609
Phone: 02 6280 7173
www.capitalmensclub.com.au
Located right in the centre of Fyshwick sits one of the most visually bizarre strip clubs in all of Australia. The Capital Men's Club is a gentlemen's establishment slash '5 star' strip club experience.
The golden exterior is designed to match Roman-style architecture. The club is fitted out with massive life-size paintings, imported statues and ornaments, a whole host of velvet and leather furnishings, and — of course — a variety of gorgeous dancers.
Inside you will witness non-stop podium appearances from the talented dancers, more pole dancing than you can shake your stick at, and various nightly feature stage shows. Many of them performed in costumes and sexy lingerie.
If you are looking for a private lap dance, no problem. Capital Men's Club has plenty of VIP booths available, as well as private rooms.
Stop by for their Sunday Session, which is allegedly the only place you can see stripping on a Sunday night in Canberra. It's free entry and the doors are open from 7pm til late.
Standard Opening Hours at Capital Men's Club are as follows:
Wednesday and Thursday: 7.00pm to 3.00am
Friday and Saturday: 7.00pm to 5.00am
---
Glitterdolls
46/219A Northbourne Ave, Turner ACT 2601
Phone: +61 1300 454 883
www.glitterdolls.com.au
While Canberra is undoubtedly short on strip clubs, one thing it does have that is pretty cool is the ability to deliver strippers to any party, anywhere in the ACT.
Glitterdolls is an adult entertainment agency that provides strippers (both male and female) to parties and events around town. They were founded with the aim of making adult thrills widely accessible to people who live away from the big two strip clubs, Wanderlust and Capital Men's Club.
The idea was to offer 'strippers on demand' in the surrounding regions, such as South Coast, Albury/Wodonga, Wollongong etc.
The service has proven a big success and why wouldn't it? Now you can have topless waitresses, nude dancers, and exotic showgirls delivered where and when you need them. They are ideal for both Buck and Hen parties, given they have strippers of both sexes on their roster.
Check their website for a variety of stripper packages, including: standard erotic strip shows, XXX shows (with sex toys, vibrators, dildos, pearls and more), lapdance experiences and a special 'Mad Monday' show which has an interactive all-involving vibe. They can even arrange male strippers, topless waiters and performers.
There are discounts available for bundle deals, bookings made over 3 weeks in advance, and any package over $1500. Plus extras including touching, photos and jelly shots for your group.
---
Wanderlust Gentleman's Club
32 Grimwade St, Mitchell ACT 2911
Phone: 02 6242 9996
www.wanderlust.xxx
The second of the two major lap dance bars in the Australian Capital Territory, Wanderlust is a classy strip club that plays host to the annual Miss Nude Australia competition through June and July with the final held in August.
It is situated in Mitchell, just ten minutes north of the main CBD in an industrial northern suburb at 32 Grimwade Street. It's a popular spot known for its adult entertainment options should you wish for the night to escalate…
Here you will find a diverse mix of dancers; many of them local Aussie girls, but some from outside Oz. They don't hold much back. Catch your breath and enjoy some fully nude private lap dancing, or grab yourself a VIP booth and watch the regular shower shows, burlesque and other live performances.
Wanderlust serves up regular themed events, including the popular ladies night, drag night, sexy magic shows and stripper bingo. If there is live sport taking place, you can catch it here on one of the screens.
As you'd expect, Wanderlust is a popular spot for Buck and hen night group parties. Check out their website for the latest offers and feel free to drop an email (info@wanderlust.xxx) to see how they can make it a night to remember. 😉
The venue is capable of hosting up to 100 people or can do sit-down dinners and lunches for 60 people.
They also have a VIP membership program that offers unlimited free entry, access to special events and the chance to judge at their showgirl events. Presumably this has a few advantages in terms of befriending the ladies taking part…
The club runs a limo service up to 7 passengers at a time for free drop-off at the club from the CBD area of Canberra.
Wanderlust is open as follows:
Wednesday and Thursday: 8.00pm to 3.00am
Friday and Saturday: 8.00pm to 5.00am
---
Looking For Something Different?
We've put together several guides showcasing the best of Canberra's adult entertainment — including the best brothels, escort services and massage shops.
If you don't want to venture out, you can always rely on cam sites like Chaturbate and Bonga Cams to keep you entertained. These communities are full of amateur Aussie models willing to put on live cam shows from their bedroom. Worth a look!
---
What's your favourite Canberra strip club? Have we missed any holes-in-the-wall lap dance bars that you'd care to recommend?
If so, please let us know. As you can see, it's a bloody short list as things stand.
Have your say in the comments below.
Featured image via Wikipedia.
RLN FEATURED PARTNERS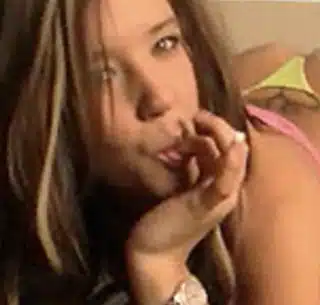 Chaturbate, the Free Cam Heaven
The largest free cam site in the world. Sit back, tune in and fap to thousands of camgirls broadcasting live from their bedrooms.