Heading for Adelaide and looking for an adult night out?
You may have heard the rumors of Hindley Street being the red-light district of Adelaide. But what kind of thing can you expect if you visit the area? The lure of escorts? A chance encounter with a street hooker? For some, a chance of any kind of sex in the city is enough of a heady draw.
In our guide to the red lights of Hindley Street we discover the fact and the fiction behind Adelaide's 'famous' red-light area.
Does Adelaide have a red-light district?
Unlike red light districts across many cities, Hindley Street is not brash or 'in your face'. It has gained a reputation for being the red-light area mainly due to the number of strip clubs located along it; namely, the Crazy Horse and The Palace. Though the area is very busy with men (and women) on a night out looking for adult fun, there is no red-light area to Adelaide as such.
---
RLN FEATURED PARTNERS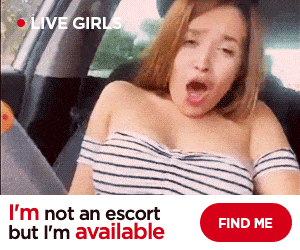 StripChat, #1 for Aussie Cams
Voted Most Innovative Cam Site at the Live Cam Awards, StripChat is Australia's favorite cam site. Watch hundreds of live porn shows for free, chat dirty and get your fap on.
---
Adult Services on Hindley Street
Hindley Street has a good array of strip clubs, rub and tug services and adult entertainment in the surrounding area. In this way, the location has earned itself the reputation of being the red light district of Adelaide mainly due to its central and convenient spot.
Crazy Horse
141A Hindley Street, Adelaide, SA 5000
Phone: +61 8 8231 2064
Known across Australia as Adelaide's premier strip club, Crazy Horse is home to the annual Miss Nude Australia event. The venue usually has some event or other to keep the crowds coming back but even the regular shows are worth the entry fee.
A high-end club with fully interactive stage shows, the Crazy Horse is a popular strip club for bucks and hen parties. It gets pretty lively at the weekends and you may have to queue later in the evening. They operate a strict dress code so check the website for details.
Open Monday to Saturday from 7.00pm to 5.00, package deals start at $40.
The Palace
111 Hindley Street, Adelaide, SA 5000
Phone: +61 8 8221 5699
Much smaller than Crazy Horse, the selling point of The Palace is its more exclusive and intimate atmosphere. As lap dance bars goes, this is still a classy place but has less of a 'chain' feel about it. It's a popular place and, due to its size, does get very busy.
They run regular theme nights and special events so check the website for any special offers or promotions.
Open daily from 9.00pm, The Palace stays open late.
Club X
73 Hindley Street, Adelaide, SA 5000
Phone: +61 8 8212 3134
An adult entertainment store on Hindley Street, Club X offers a XXX shopping experience. One of Australia's better known adult stores, you can browse the selection of sex toys, pornographic films and books at leisure. The staff are friendly and helpful as well as discrete.
The Firm
142 North Terrace, Adelaide SA 5000
Phone: +61 8 8212 6292
Situated 200m off Hindley Street, The Firm is another of Adelaide's high end gentleman's clubs.  Offering impressive interactive strip, stage shows, the competition heats up at The Firm for the city's premier club.
The venue is home to their own revue style act with a pretty impressive line-up of performers with widely admired and seductive choreography. You can get table service and a good range of drinks inside but be aware that, as with other venues, there is a strict dress code.
The club is open as follows
Wednesday to Fridays: 3.00pm to 5.00am
Saturday 7.00pm to 5.00am
Sunday: 8.00pm to 5.00am
Monday and Tuesday: Closed
You can read our full review of The Firm, here.
Street Hookers on Hindley Street
Because of the proximity of Hindley Street to the main drags of tourist town Adelaide, you are unlikely to find any street hookers.
The area is well patrolled by the police which is deterrent enough but because of the lack of any discretion, the pick up opportunities are not great.
In any case, street prostitution is illegal throughout South Australia. We highly recommend you avoid searching for your kicks on the street!
RLN FEATURED PARTNERS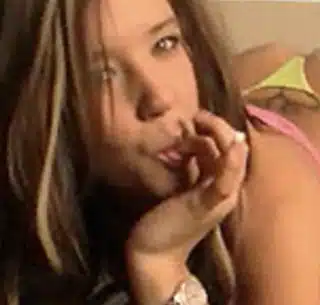 Chaturbate, the Free Cam Heaven
The largest free cam site in the world. Sit back, tune in and fap to thousands of camgirls broadcasting live from their bedrooms.